How do you pick the best backpack for Thailand? A travel backpack is essential for traveling in Thailand, but what features should it have? What size should it be? 
When I backpacked along the Banana Pancake Trail years ago, I used a small shoulder bag.  It was definitely more practical than a roller suitcase for moving along the sometimes sandy and usually potholed roads. Unfortunately,  it was incredibly cumbersome to lug around on motorbikes and I'd pray it wouldn't fall out from between the drivers legs as we ripped through the chaotic traffic. Even worse, it left me counting my steps as it pulled my entire body to one side.  If you travel with a backpack you'll breeze over the potholed or dirt roads, jump on and off motorbikes, and do it all without killing your back!  
What features should you be looking for in the best travel backpack for Thailand?  What are the deal breakers and what could be considered optional ? Our Khmer Explorer Travel Set was built to be the best backpack for Thailand or epic adventures across the Banana Pancake Trail. That said, this post will help you make an informed decision in choosing the best backpack for your trip to Thailand. So let's dive in! 
P.S. After reading this post, use the discount code THAILAND to save 20% on the Khmer Explorer Travel Set.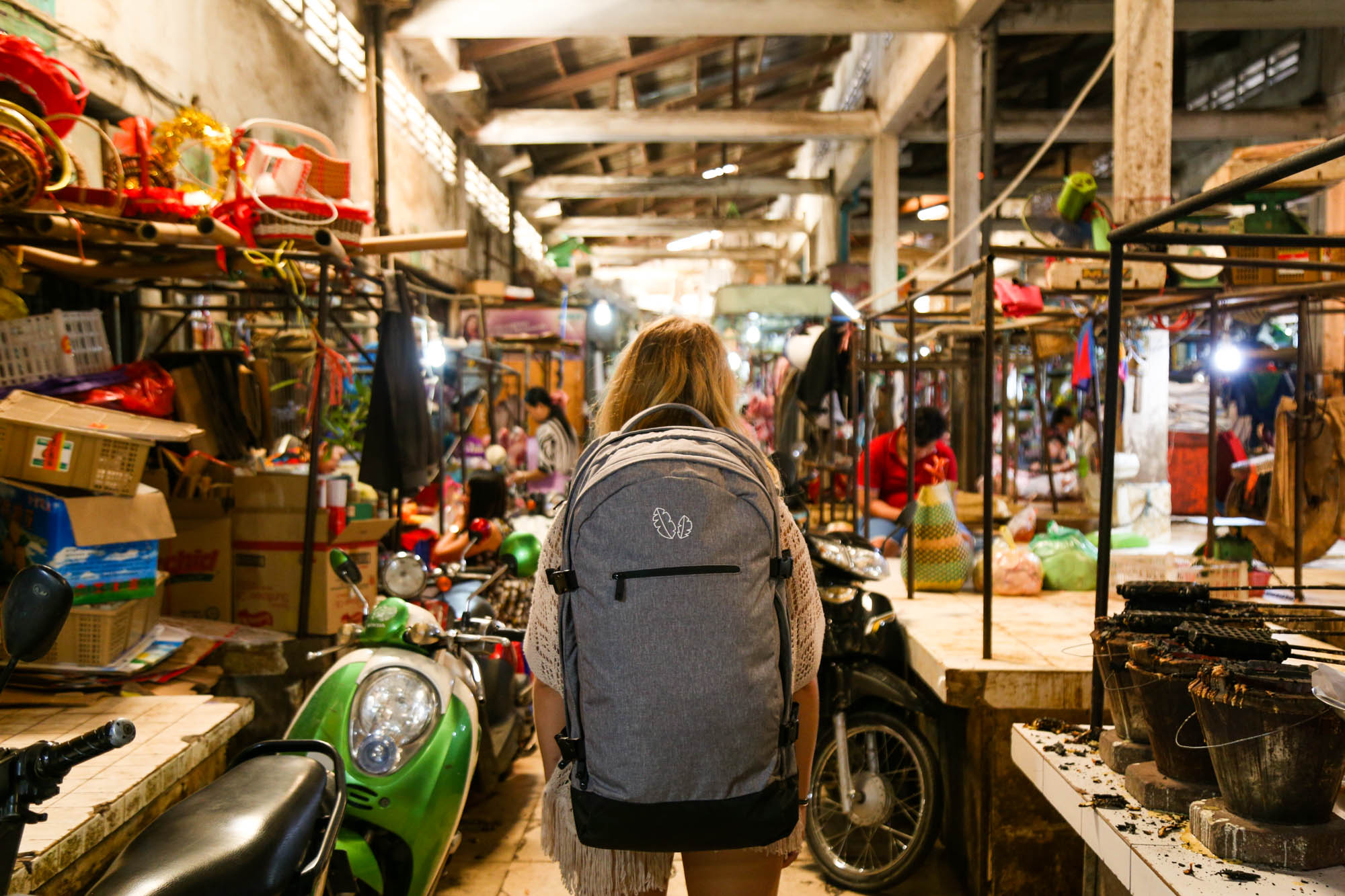 How big of a backpack do you need for Thailand?
Most people backpacking Thailand seem to like traveling with backpacks 35L – 70L in size. There's a large minimalist mob out there that seems intent on convincing the world that if it's not a carry-on (typically under 40L) you're doing something wrong. In my opinion, that's completely false. Yes, it's nice to avoid picking up a bag at the luggage carousel, but it's really annoying having to be forced to be hyper aware of accidentally exceeding your liquid quota, accidentally packing your favorite swiss-army knife, or meeting the strict weight restriction  issues you inevitably run into with checking a carry-on backpack. Additionally, I didn't even mention the annoyance of fighting with everyone on the plane for an overhead bin spot!
Perhaps most importantly, everyone values items on their packing lists differently! For some, it may be worth it to pack a couple nice clothes and a fancier pair shoes for a night out at Skybar in Bangkok, or have the space to bring their own scuba mask, or room for their camera case for their mirrorless camera and a couple lenses. 
I've traveled with both a 30L pack and a 60L pack in Thailand, both worked great. Ultimately, traveling with this 60L pack,  allowed me not to won't worry about having space for that extra Chang Beer tank top 😉 and I was under no obligation to fill it to the brim. I also find it much more enjoyable to have an emptier pack then one that is bursting at the seams. 
What features should a travel backpack for Thailand have?
There are a couple key features to look for when choosing the best backpack for traveling in Thailand. 
This should be your number one priority when choosing a travel backpack for Thailand!  In fact it was this reason that led us to start this company and build the best front-loading backpack. When traveling in Thailand, you'll consistently see disheveled looking backpackers on street corners or at bus stations frantically unloading their lives belonging from a top-loading hiking backpack. Your life doesn't have to be like this! The right travel backpack should open like a suitcase, have tons of pockets and provide you with complete access to everything inside. It should provide a spot for keeping dirty gear or shoes separate, and packing cubes are always a plus! We even put a secret pocket into our backpack for those times that you need to stash a small valuable like your bank card or passport. Take it from me, there is nothing worse than scrambling to pack for an early morning bus after a late night out with too many Chang! Make this process as easy as possible with a pack that focuses on organization.
If you get stuck in a tropical downpour in Thailand it will leave you drenched. If you pick the right backpack your stuff doesn't have to join you. Any good travel backpack should be weatherproof and utilize a coated fabric to help water bead off and keep your stuff dry. It's not waterproof, meaning you can't drop it off the party boat and expect your stuff to stay dry, but it will keep everything dry even in a monsoon downpour. Ensure the backpack has a PU coated fabric or something similar.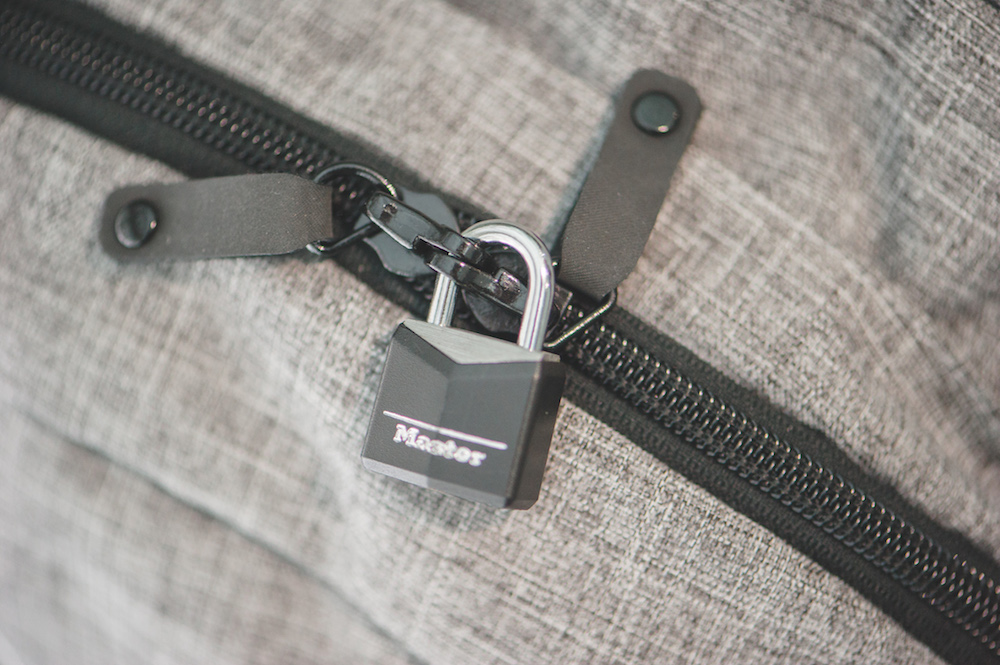 Thailand is a safe country to travel in and you can feel incredibly relaxed here. Unfortunately, minor theft and pickpocketing can be common. Ensure you pick a travel backpack that offers lockable zippers and put your locks on when you leave your room or during any transit days to keep unwanted hands out.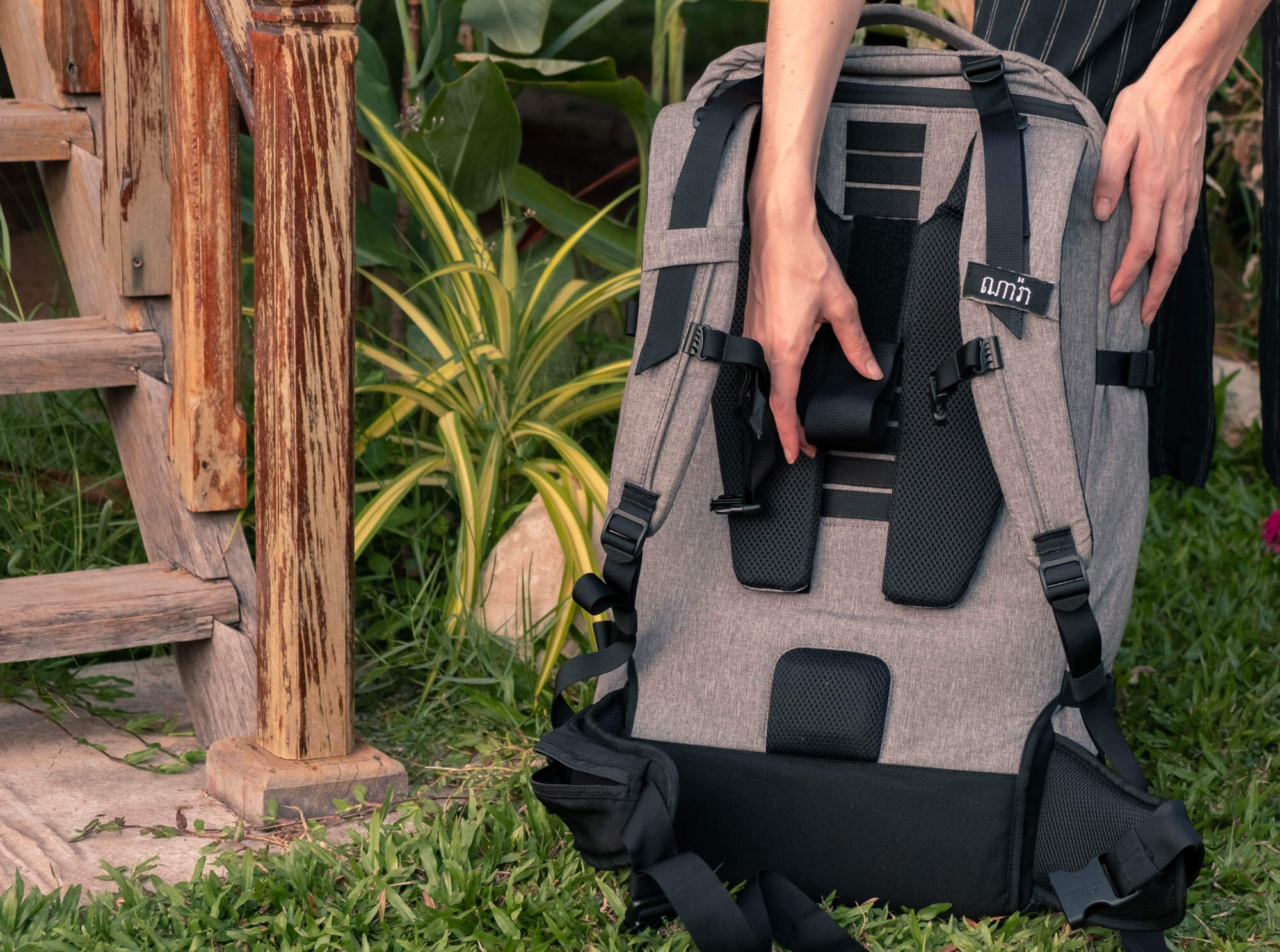 Ergonomic and height adjustable
If you're sitting on the back of a motorbike or walking for a kilometer or two in the equatorial heat, comfort and adjustability go a long way. Plus, not everyone is the same height or shape making it absolutely critical you can adjust a backpack to your height and torso size. Hiking backpacks get used so often because they're comfortable to carry. Fortunately a good travel backpack can do the same thing, without forcing you to carry your gear in an organization-less potato sack. 
I actually field tested our Khmer Explorer Travel Set as a hiking backpack on a 75 km journey on Canada's rugged West Coast Trail. It was comfortable even with 60 lbs in it, proving the point that a good travel backpack can be the best of both worlds.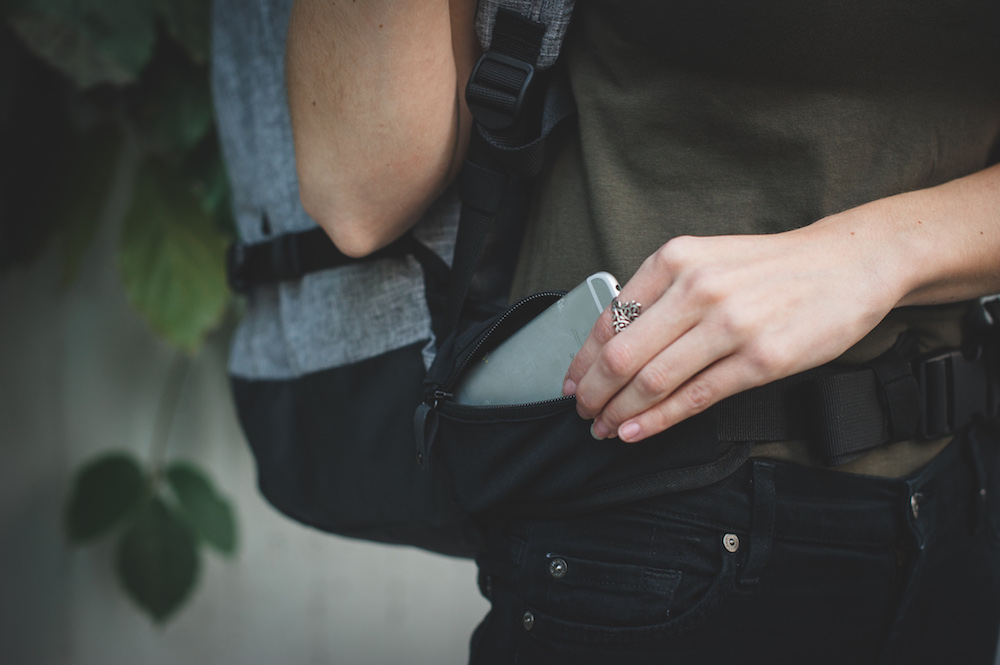 A robust hip belt takes the majority of the weight off your shoulders and back, making your pack more comfortable to carry. I know, you don't see runway models wearing backpacks with hip belts, but they're incredible to have for the times your shoulders and back get a bit sore. Plus, some travel backpacks provide a small hip belt pocket for phone storage and let you stow the hipbelt away and completely out of sight when you wish! 
Optional features to consider in a backpack for Thailand
Depending on your personal preferences these features may also be worth considering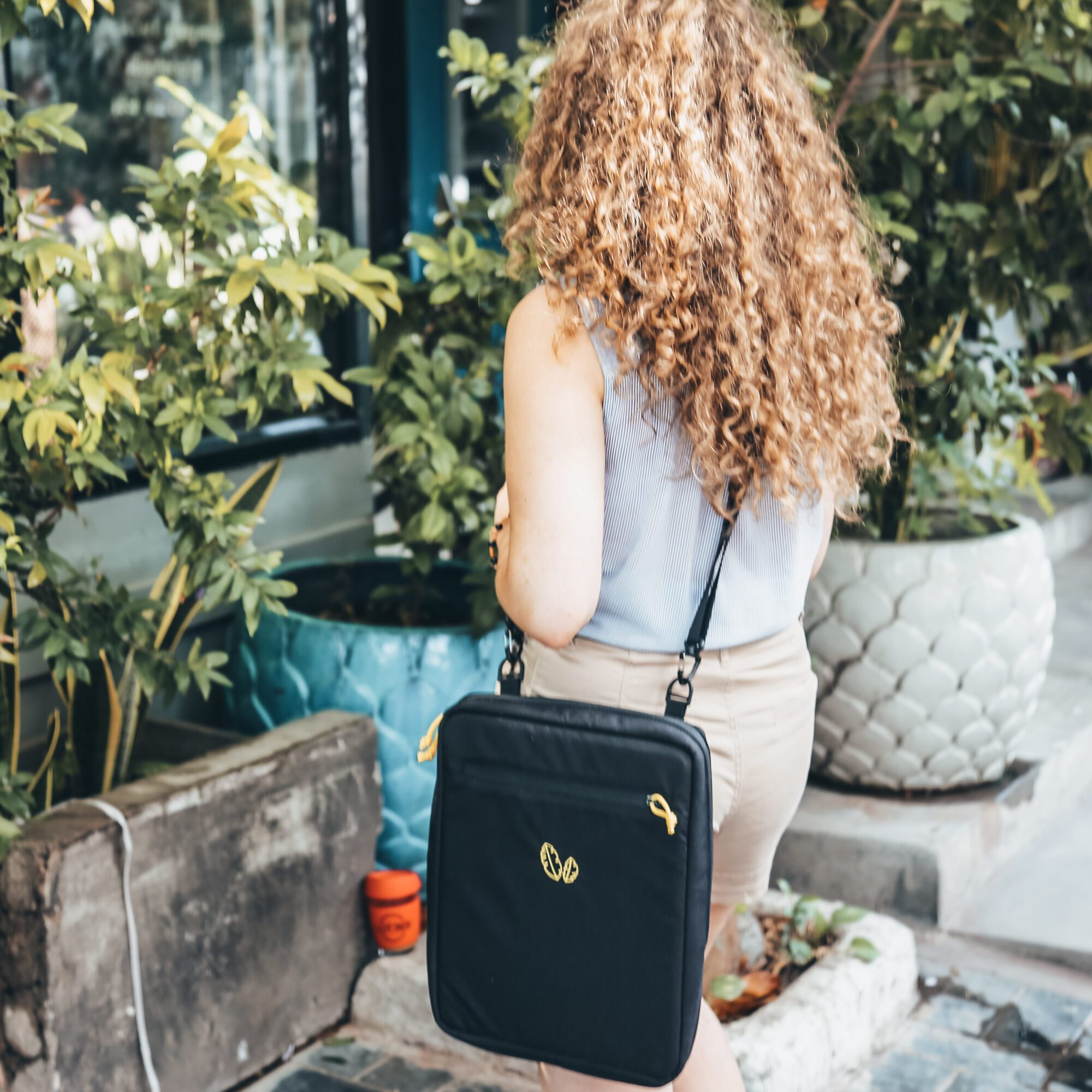 If you plan on traveling with a laptop and only using one bag this may be a feature that you consider.   Personally, I often prefer to use a small daypack for my laptop or use a laptop sleeve with a shoulder strap. 
Generally, I don't find it essential to have my bottle instantly accessible at all times, but if you do this may be a feature you look for in a travel pack. Another option would be to consider a multi-functional approach – using a detachable bottle holder that can also act as bottle sling like our Bottle Sling Bundle. 
That sums it up! Hopefully this was helpful in narrowing down your search for the best backpack for your trip to Thailand. Drop me a line in the comments below if you have any questions about choosing the perfect backpack! 
Happy travels! 
P.S. Don't forget to use the discount code THAILAND to get 20% OFF the Khmer Explorer Travel Set.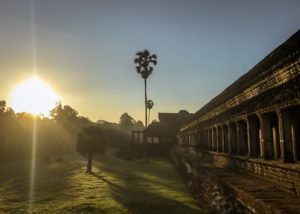 These 50 incredible things to do will help you plan the ultimate Cambodian adventure! Discover secret temples, kayak remote backwaters, and take your trip to the next level with this guide.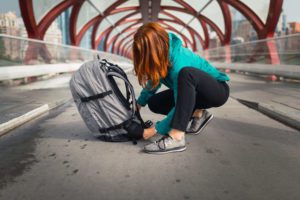 Carry-on luggage has taken over the travel world, but what if everything you'd been told about carry-on was a lie…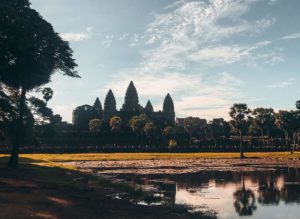 The Banana Pancake Trail is southeast Asia's preeminent backpacking route. What is it and why should you choose to travel this strangely named travel mecca?