Ahhh carry-on backpacks. Who needs professional baggage handlers when you can lug all of your stuff in a carry-on bag  across the vast expanse of a massive airport with only the assistance of numerous moving sidewalks? My legs hurt just thinking about it!
Ok, I'm being a touch dramatic…
There is certainly a time and a place when carry-on is the best solution. I did my first 5 month trip around SE Asia with only a 30L shoulder bag filled with a couple of tank tops, t-shirts, a pair of flip flops, and a couple pairs of shorts. That said, aside from a little bit of walking and some diving, I spent the bulk of the time getting acquainted with the local beer of choice and lounging on the beach. Not really too gear intensive of an adventure.
For some reason unbeknownst to me, carry-on has now become a solution that is labelled as one-trip-fits-all. Even worse, angry corners of the internet travel community seem to proclaim anything but carry-on makes you some form of a lesser traveller. They get together to spread alternative facts across the travel blogging world, all while sporting red hats bearing the slogan "make luggage great again"… Riding a populist wave, these groups leave a trail of hatred and malice in their wake, by shunning everything non-carry-on and all clothing not made exclusively from Merino wool…
Ok, maybe I'm being a touch dramatic again.
Let's just say the carry-on only crowd are a passionate lot and there is a lot of misinformation out there when it comes to the idea that you gotta be travelling carry-on. That's why I've put together this list of reasons why the carry-on solution is not the be-all end-all solution to travel backpacks. I confess that some of the time carry-on is the optimal solution. However, it does not constitute the "last luggage solution you'll ever need". On a long journey, a carry-on bag can easily be a nuisance in its own right. Here are a few reasons (both comical and serious) to think twice before joining the alt-luggage community and swearing allegiance to the carry-on no matter the circumstance.
It's selfish.
Many of the blogs and articles advocating a one-bag solution and carry-on only will tell you to wear your bulkiest items on the plane. This allows you to pack everything else in your bag (and fit it in). This is perfect for your fellow passengers who will either get to sit next to a derivative of the Michelin Man or try to move your coat, boots, 5 sweaters etc. from the overhead to make room for their personal item.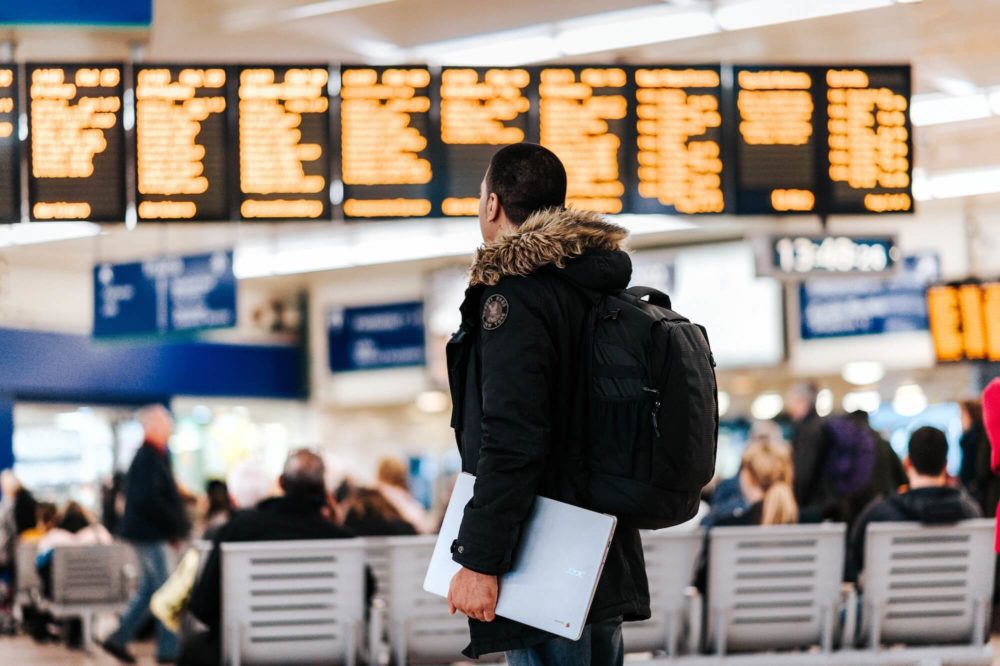 You have to do all the work:
On most international flights your carry-on luggage is included free of charge. That's so nice of the airline to give away another freebie on top of booze, airplane food, and mini pretzels! Not quite. You've paid for your checked baggage in the cost of your ticket, but have decided you'd like to try out a career as a baggage handler instead of leaving it to the pros.
Security sucks:
Instead of 1 or 2 bag trays, you get to pick through your bag for all of your liquids and gels and then cause a logjam as you wait for your 8 trays to come rolling through and proceed to practice your best repacking time in front of 100 people.
Carry-On Standards vary country to country:
You know your favourite toenail clippers? The ones that have been passed down through your family from generation to generation. They trimmed your grandma's cuticles and now they're trimming yours. In some countries, they might be carry-on approved (Canada allows small knives up to 6cm), but in other countries, you'll be saying a teary goodbye to your strange family heirloom as the big bad security guy scolds you for your naivety (don't even think about a small knife in the US).
It's disrespectful to the memory of Anthony Bourdain.
The late and great Anthony Bourdain was quoted as saying  "I check my luggage. I hate the people struggling to cram their luggage in an overhead bin, so I don't want to be one of those people." Enough said right there…
Most of the concern of lost/delayed luggage is fear-mongering.
I've taken hundreds of flights over the course of my life and have never lost a bag or even had delayed luggage. According to the Air Travel Consumer Report issued by the U.S. Department of Transportation, you face less than a 1% chance that a major airline will misplace your bags. Furthermore, delayed baggage is also quite rare. The best thing? If you have a travel credit card you'll typically have insurance for delayed luggage – turning an unfortunate situation into a blessing and a new wardrobe!  If you're still terrified of losing a bag, follow these tips from The Points Guy to help mitigate the 1% risk…
Carry on is not always free. Sometimes it's even more expensive.
"Stop paying for a checked bag" the Facebook and Google Ads scream! That does sound nice… but is it true? Yes and no. In the U.S. and Canada, the majority of domestic carriers will charge you for checking, but not for carry-on. For international? The first checked is typically free so no benefit to carry on. What about ultra-discount carriers? This is where it gets a little murkier. In Canada, both Flair and Swoop charge more for carry-on than for checked (for both checked baggage is $5-20 dollars cheaper depending on the time it was purchased). In the US, Frontier charges the same for either ($30-$60 – it's $5 cheaper for checked if purchased in advance).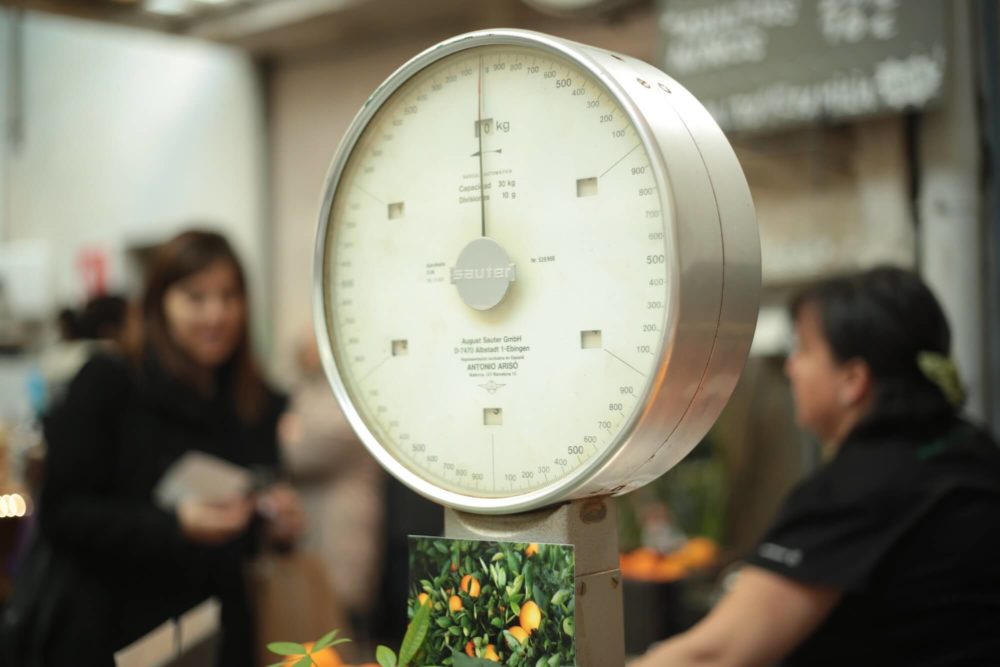 It's nice to be free of your bag or backpack for a few hours.
When you travel, your bag is like your child. Like most parents, you love it dearly and always wonder if it's okay. Sometimes though you need a rest, and it's important to have a bit of "you" time. Checking your bag gives you that time! If you've ever walked around the expanses of Heathrow, Hong Kong International, Narita, or Dubai you'll appreciate the feeling of freedom and Buzz-Aldrin-like weightlessness that checked luggage affords.   
You're cheating the weigh-in and hoping you don't get busted.
With a carry-on bag, you're like a boxer or UFC fighter trying to drop down a class to fight a different opponent. Sure you may look like you meet the guidelines (you can fit your bag in those weird metal bag measurers), but when that smiling baggage attendant asks you to place your bag on the scale, you're left with a sinking feeling. Then the weigh-in comes and you've blown your weight restriction out of the water. You're left scrambling at the check-in desk to find a plastic bag to haul your in-flight essentials before bidding adieu to your "one-bag" as it journeys down towards the checked baggage hell you so feared.
If you don't believe how easy this weight barrier is to cross, check out this fun infographic I built of a purely hypothetical, yet realistic, carry-on packing list (I even weighed each item myself :)….). Note that China Airlines, Singapore Airlines, Emirates, and Cathay Pacific (among many other major airlines) restrict carry-on bag weight to 7kg (yes, I've been busted before).
It is (often) worse for the environment.
There's been a huge push by the carry-on travel community to flaunt the idea that carry-on only is the answer to travel's environmental impact, and maybe even the solution to climate change as a whole…. Who needs the Paris Accord, when you can carry-on!  Yes, I'll confess that the potential for weight reduction can be beneficial for reducing jet fuel consumption, but this argument completely disregards the numerous incredibly harmful effects of carry-on only. Weight reduction benefits are easily offset by travel-sized containers and the purchasing of inexpensive items abroad on a use and dispose basis. I recently chatted with a traveler who bragged about her 25L bag, only to add the caveat that anything she doesn't have or can't carry she buys there and throws away. Environmentally friendly? I think not.   
Now that I've finished my transition to pariah of the online travel community by encouraging you to consider checking a bag, I'll say this as a closing remark, I have no issue with traveling light and I have packed and traveled quite comfortably out of a 25L bag. That said, there are plenty of times and plenty of trips when traveling with a larger bag like our 60L Khmer Explorer Travel Set simply makes more sense (you had the option of stopping reading before the product plug…)!
Happy travels friends!
-MF