We all know the Inca Trail is spectacular.  Everest Base Camp, and the views of its namesake also don't fail to disappoint. Sometimes, however, it's the less trodden paths, or in this case multi-day hikes, that prove to be the highlight of any backpacking trip.
These 5 incredible treks should allow you to bask in meditative silence and savour the incredible views all to yourself. Lighter tourist traffic also enables you to spend time getting to know the locals.  You can feel even better about your trek knowing that hiking in these rural places can help boost incomes in the most deserving areas. It's sometimes hard to know where to start with the less famous treks, so here is a list to get you rolling! These treks range from 2-10 days in duration and none of them require you to carry your own tenting gear or freeze dried food along the way (your back and stomach will thank you!).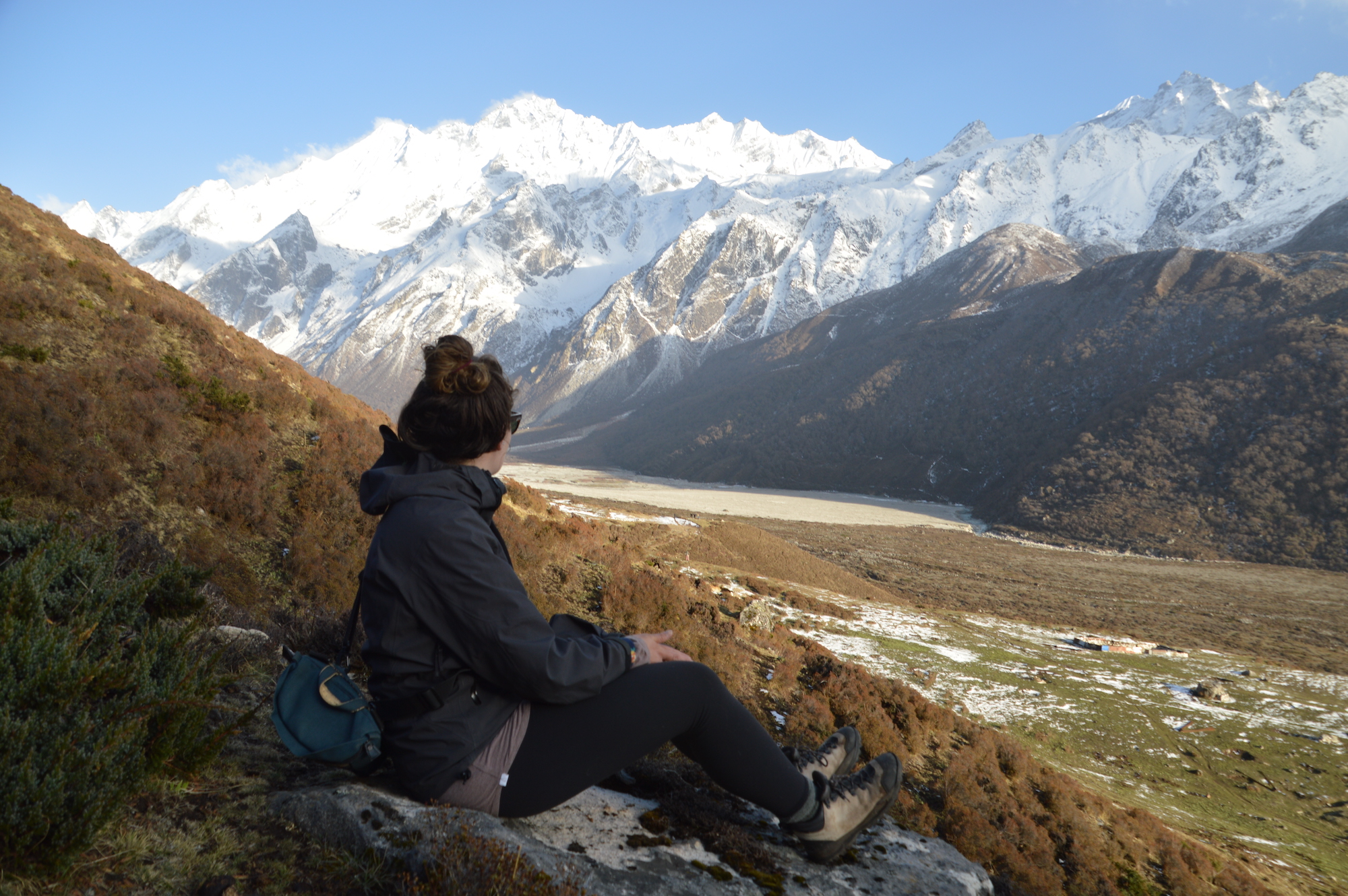 It may not have the same grandeur as saying you trekked to Everest Base Camp, but the Langtang trek is truly the underrated jewel of Nepal. A bumpy bus ride north of Kathmandu is the start of this 10 day, moderately difficult trek. It traverses through forests and villages to reach an incredible monastery and town surrounded by mountain peaks. Accommodation along the way comes in the form of basic "tea houses". Each tea house provides with the opportunity to eat dal bhat (rice and lentils) with your hand (right one only friends!), bask in the Nepalese kindness, and finally curl up in your sleeping bag after a hard day of walking. Langtang was devastated by the 2015 earthquake but has reopened once again. Thus, Trekking here provides the perfect opportunity to contribute to rebuilding the area. In turn, you'll be greeted by a local crowd overwhelmingly delighted to see people hitting the trails once again.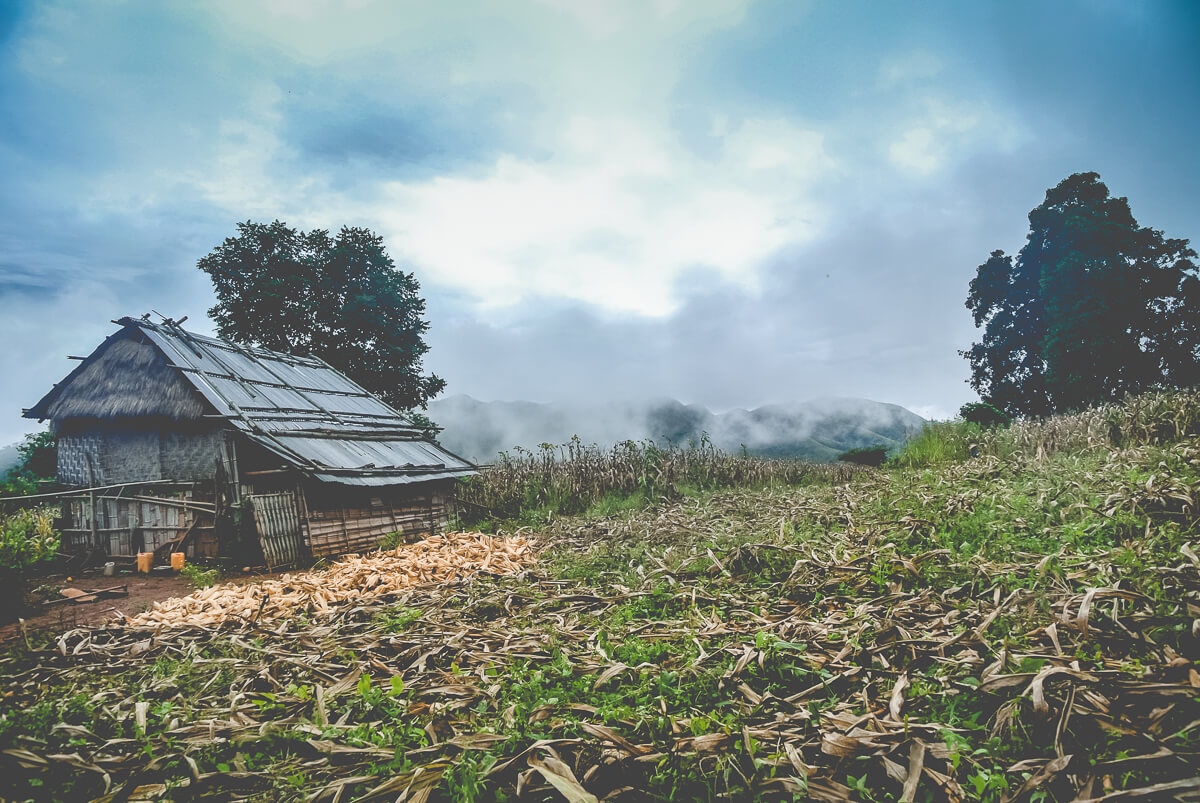 Hsipaw Hill Trek, Myanmar
Once you arrive in Myanmar you will quickly hear about the trek on everyone's mind – Kalaw to Inle Lake. This trek has a lot of appeal, except perhaps its frequent human traffic jams. If you want to avoid the rush-hour feeling, head up north to the charming town of Hsipaw where you can set off with a guide for 2-3 day treks void of practically any other groups. The scenery is diverse and really beautiful, even in the pouring rain (speaking from experience). The village you sleep in and family you stay with will depend on your guide. It is safe to say (as a very broad generalization) that the families whose living rooms you sleep in are incredibly kind and you will be hard pressed to find food this tasty and healthy anywhere else in Myanmar. It is a wonderful experience of traditional Myanmar life and a chance to contribute to the economy of this slowly emerging area in the north of the country.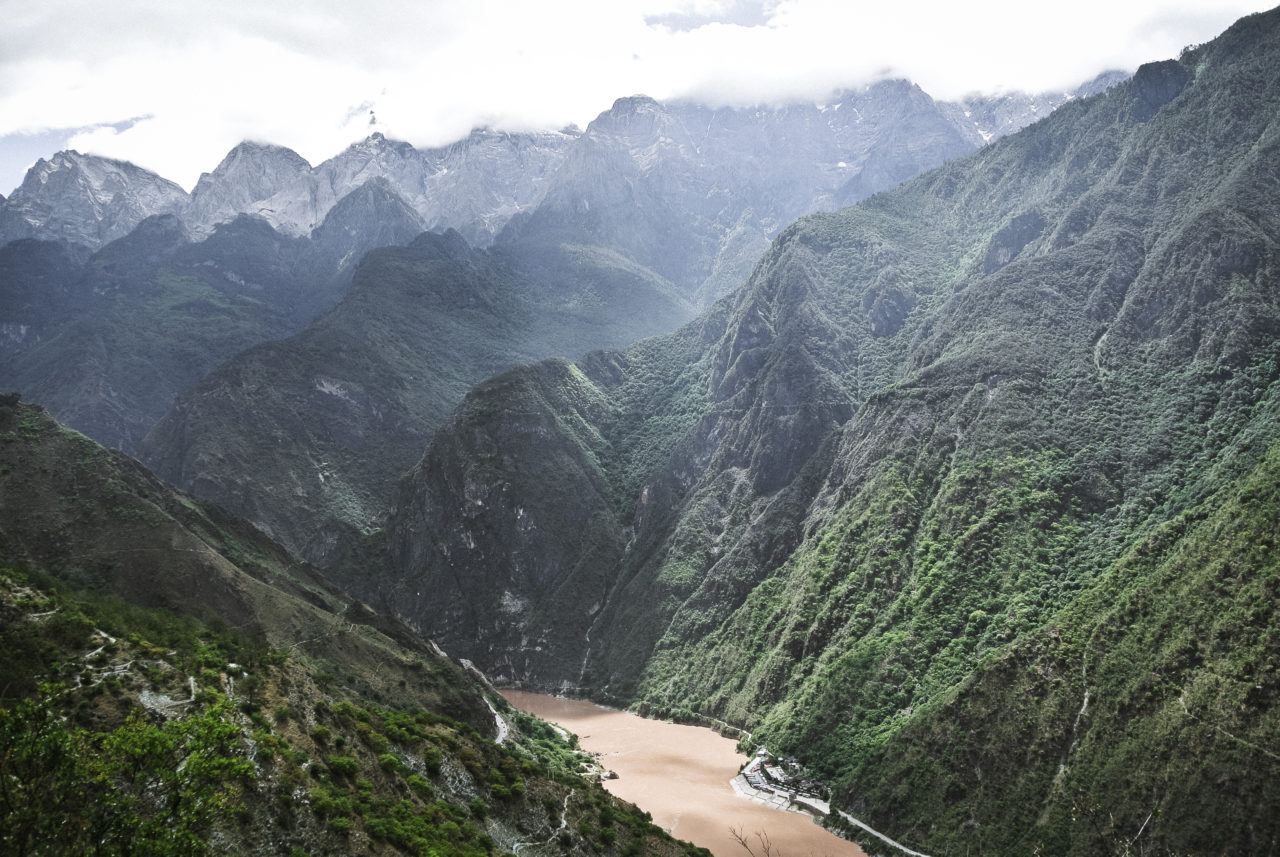 Tiger Leaping Gorge, China
While certainly not as famous as walking along the Great Wall of China, Tiger Leaping Gorge offers some of the most breathtaking and peaceful scenery in the country. Setting off from a town called Qiaotao in Yunnan province, this trek can be done over 1-3 days depending on how much time you have to enjoy its beauty. Running along a stunning gorge and offering incredible mountain views, there is no better place to savour one of the rare moments you will find yourself alone in China. One of the spots you will surely stop at either to eat or sleep for the night is Halfway House. This building is renowned for its "Toilet with a View" (this is easily the most incredible toilet location in the world…). The end of the trek finishes with a number of bridges across the gorge and ladders that are literally vertical to go back up the side of the gorge if you don't take the easier, winding path. Tiger Leaping Gorge is both exhilarating and peaceful in one stunning package.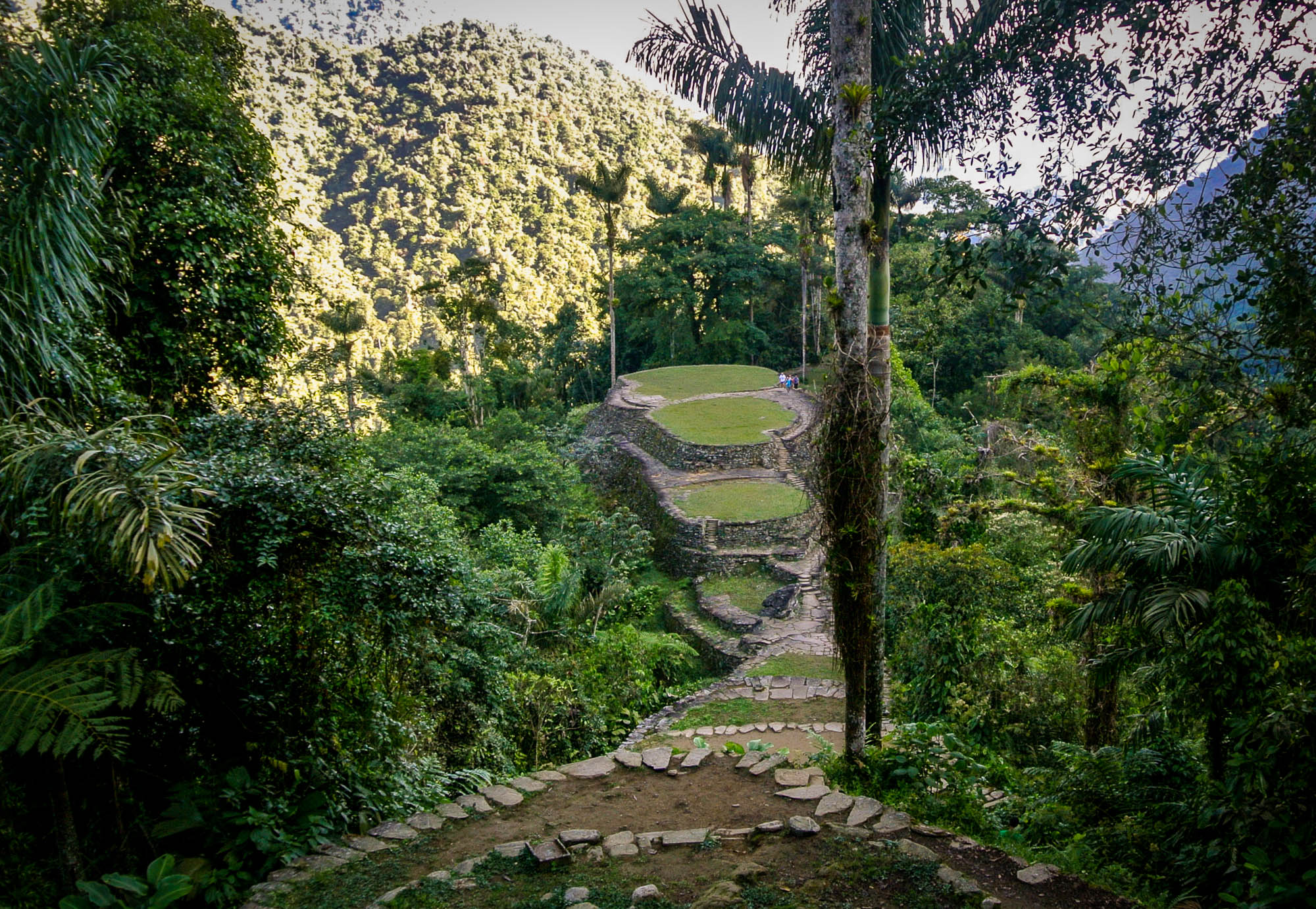 The little lost city (Ciudad Perdida) of Colombia is often forgotten but certainly shouldn't be. Starting from Santa Marta in northern Colombia, this trek can be made in 4, 5 or 6 days, depending on the speed and distance you wish to walk each day. It offers jaw-dropping views across the hills and jungles of the Sierra Nevada, traverses past indigenous villages, and finally climbs up ancient (and rather steep) steps. Your reward? An ancient city (that looks a bit like a golf course…) built 650 years before Machu Picchu. Accommodation on this trek is outstanding. Each night you will sleep at beautifully located camps in mosquito net enclosed hammocks or on raised mattresses. At this time you cannot go into the area without a guide, so try to pick a tour company that employs indigenous guides to leave a good footprint.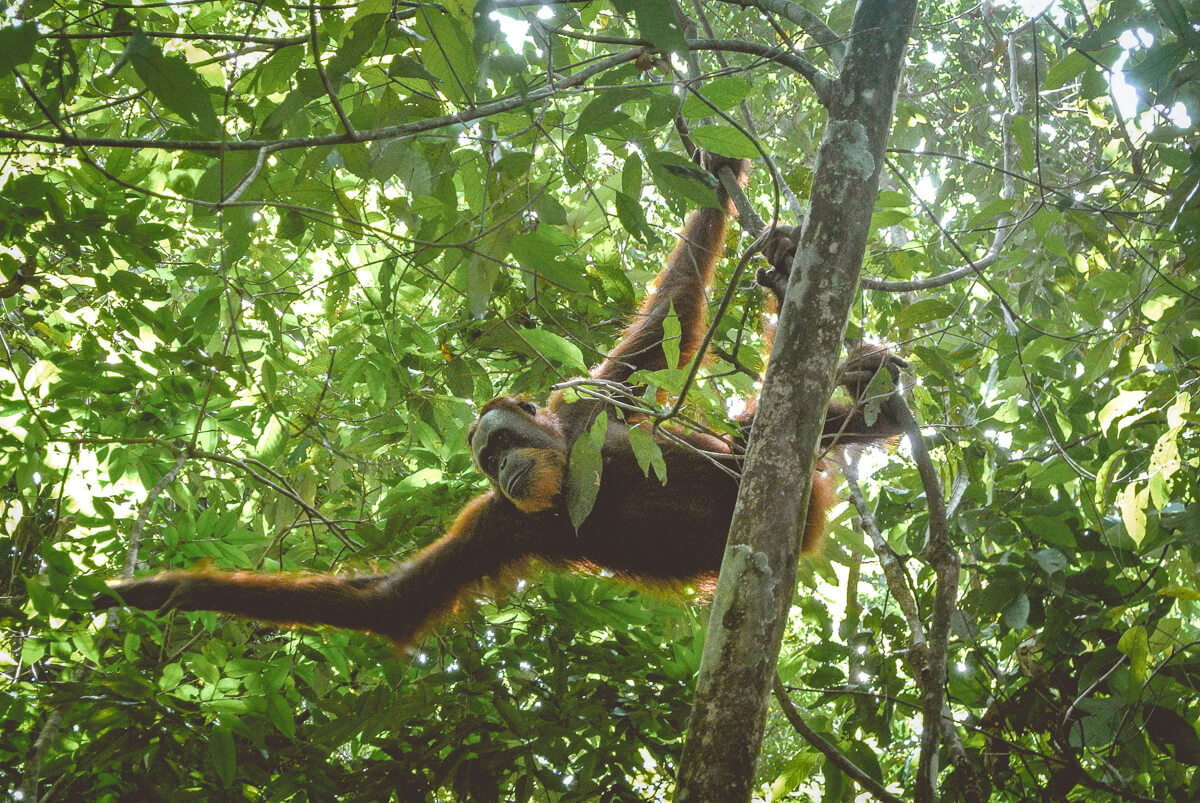 Bukit Lawang, Sumatra, Indonesia
It may not be as famous nor gruelling as climbing up Mount Rinjani on Lombok, but Bukit Lawang delivers in the trekking department. It's a bit of a head-scratcher that this trek is still remarkably forgotten given that it's one of the only spots to see orangutans in the wild. Starting out from the town of Bukit Lawang on the island of Sumatra, you can go for single day or multi day treks into the jungle to spot some of the most majestic creatures in the world – orangutans. You do need a guide here as they are experienced with the orangutans, offering both you and the orangutans protection. The food is incredible on this trek no matter what company you choose. They give you fresh fruit ornately cut throughout the day and there is something really soul-quenching about sleeping under only a tarp with the sounds of the jungle around you. You'll be reminded by your guide, but make sure to keep your distance from any orangutans you may encounter, don't feed them, and pack out anything you take with you into the jungle.
These treks may never draw the same awed reactions as the Inca Trail or Everest Base Camp, but your own reactions as you trek through these enchanting and forgotten places are a different story. There may be no greater joy than in realizing you gave that forgotten gem a chance to take your breath away.
Wherever you go, DON'T FORGET this
In remote areas travel insurance that covers emergency evacuation or medivac is absolutely essential. My former roomate was medivaced to Bangkok from Cambodia after a medical emergency and her travel insurance ended up paying out a six figure sum for the medical bills.
For adventure activities check out World Nomads for a quote*.   Hopefully, you never need to make a claim, but if you do you'll be beyond happy you were prepared!  Don't start your trip without it! 
*We receive a fee when you get a quote from
World Nomads
using this link. We do not represent
World Nomads
. This is not a recommendation to buy travel insurance.
Disclaimer: Some of the links in this post are affiliate links. If you click one of the links and make a purchase we'll earn a small commission at no cost to you. Just like the travel backpacks we build, we're very particular . So any products or services we suggest, we test and use ourselves before making any recommendations or endorsements.