You're setting off on a life-changing trip. You've been poring over travel blogs and guidebooks for months, you know what you're supposed to wear and not to wear, you have your renewed passport at the ready, you may even have a human travel buddy committed… but you're still missing your number one companion: a travel backpack. Maybe you've already visited the outdoor havens of MEC (if you're Canadian) or REI (if you're American), but staring at the rows upon rows of bags left you more flustered than before you started. Alternatively, you've opted for a less public shopping experience and ventured online. But the various blog posts out there and countless online companies (not to mention all of the Kickstarter backpacks) left you just as confused as the rows of bags at MEC or REI would have.
Whichever shopping route you choose, this can be a daunting experience. It doesn't matter if it's your first backpack or you're looking to replace your first one that really didn't work for you. We've certainly been there. That's why we wanted to simplify the process of finding the best pack for you! And what better way to narrow down the hunt than by matching the type of adventure you're going on with the type of backpack you should choose?
We've done just that in this article. Below you'll find our backpack compatibility test questions and a corresponding breakdown of the best options depending on the type of trip(s) you plan to go on. While we have some wisdom (or something resembling wisdom) to share from our own travels, we've also nicely interrogated some of the most seasoned travel experts out there to get their thoughts and advice. We're candid about the benefits and shortcomings of each of these backpacks (including our own!), so if you've been struggling with your own search, we hope this helps you find your backpack soulmate.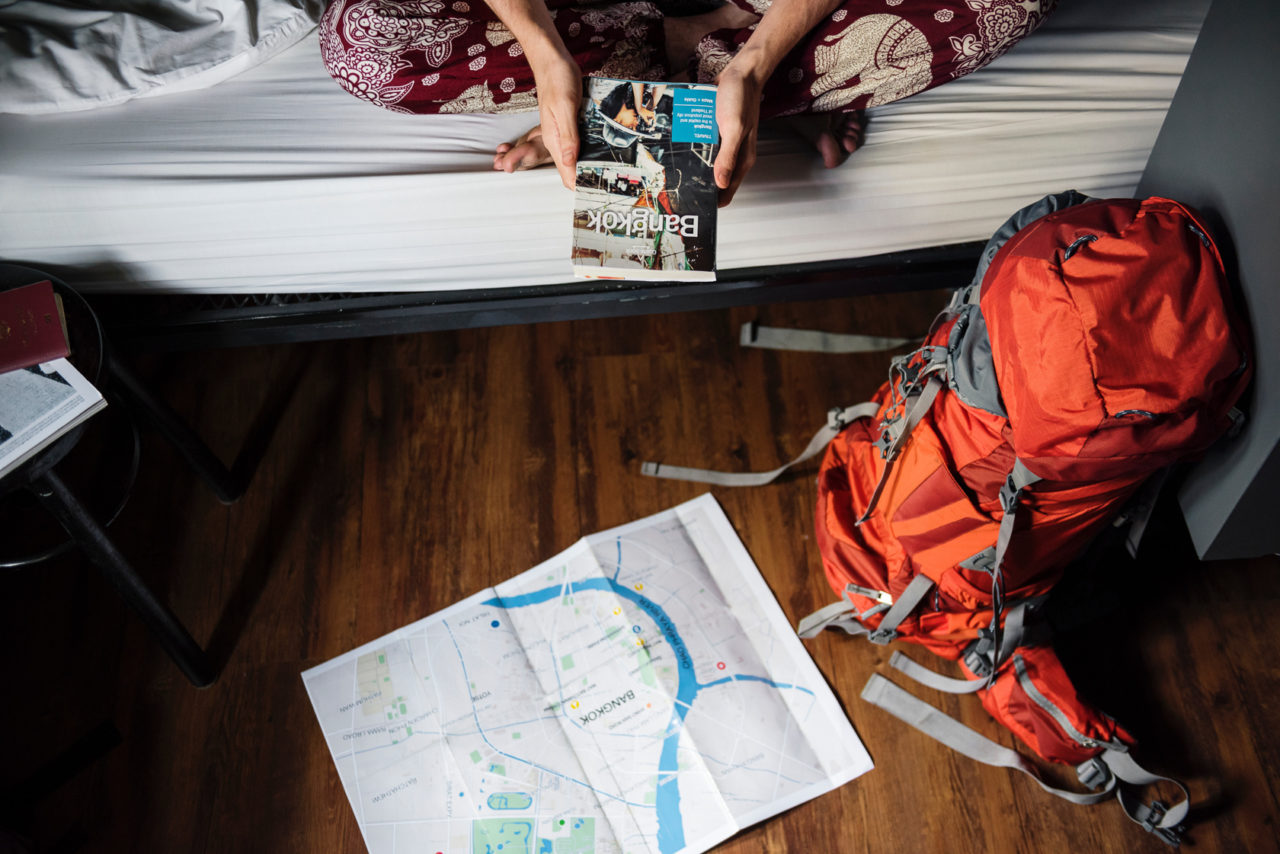 First: Why a backpack and not a suitcase?
While the classic example of the suitcase's ultimate character flaw is trying to haul it down a cobblestone street, its shortcomings when travelling are far more troublesome than this. Trying to pay someone or check maps without taking your hands off of your suitcase is close to impossible. Bringing your suitcase onto packed buses in India is a panic-inducing experience. Traversing muddy roads during the wet season in Indonesia will have that wheeled suitcase irreparably damaged.
Enter the travel backpack! Hands free but still attached to you (so no one runs off with your goodies), easy to stuff or store anywhere (from hostel lockers to overcrowded buses in India), and built to be resilient in changing weather conditions (bring on the muddy roads and monsoons), backpacks are a traveller's best friend on the road. If you're still not convinced, check out this entertaining Adventure.com article on the transition of one backpack lover to a suitcase and back again.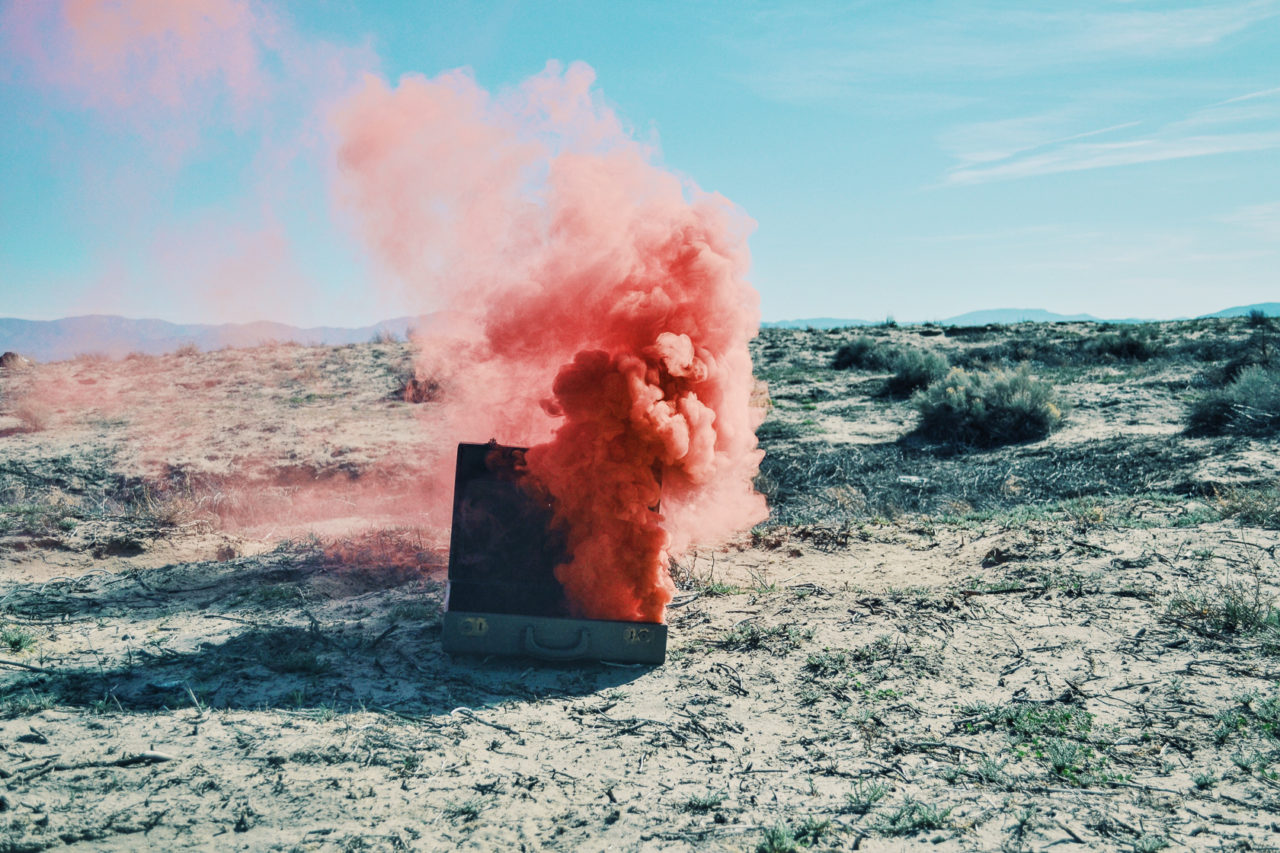 The best backpack for you: A compatibility test  
Now that you know you need a backpack, you have to decide which one. Not all travel packs are created the same, so how do you choose your best companion? Like finding any good friend, it's first important that you have the same priorities and interests. Let's start off by narrowing it down to the type of companion you're after – do you need it to be on top form for a trekking/hiking trip, a work or week-long trip, or a long adventure?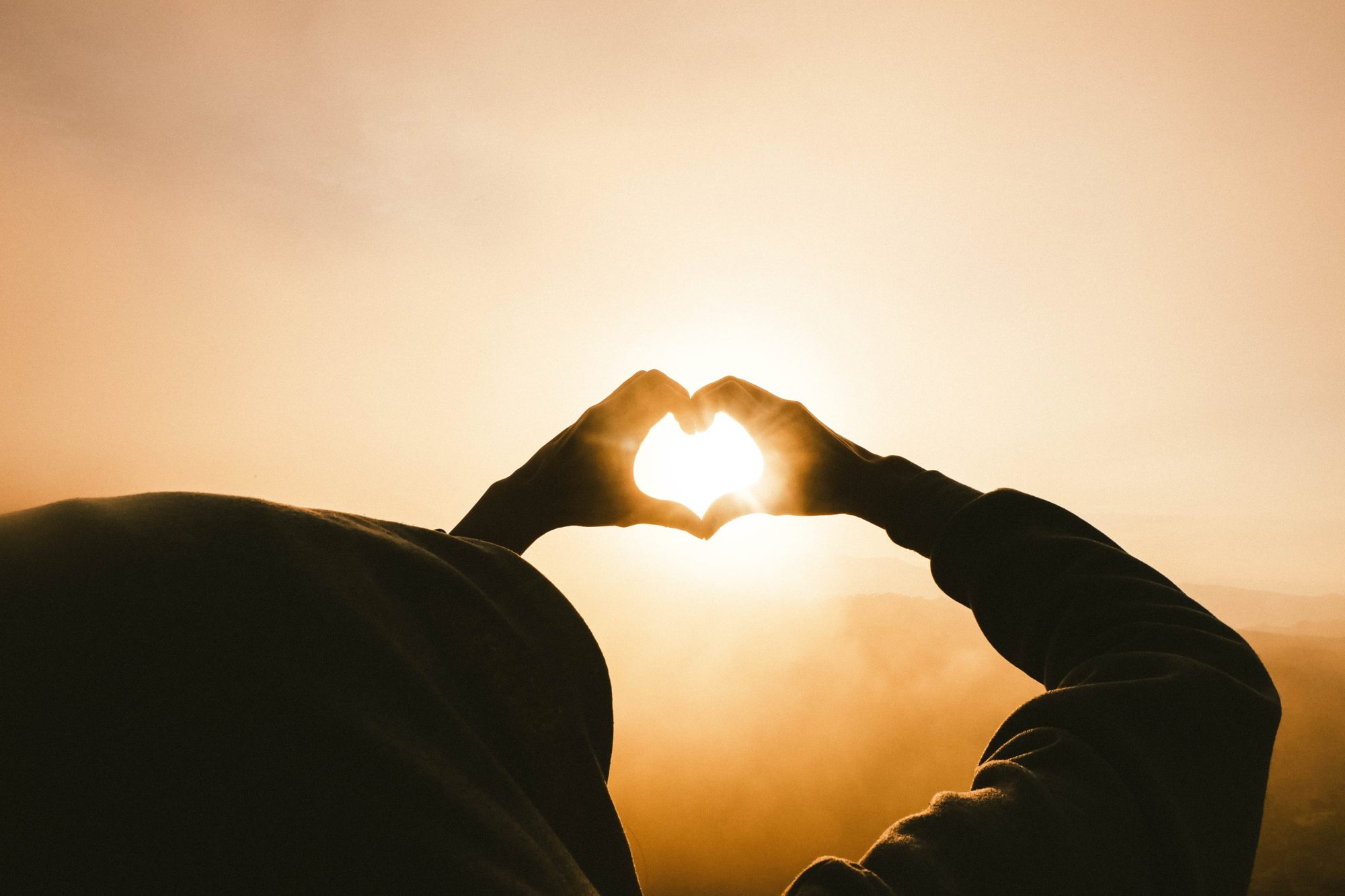 Here are the questions to ask yourself to determine compatibility:
Question 1:
Are you planning to go backcountry hiking and camping on your trip? Are you headed on a trekking trip where you'll be staying in backcountry huts or tea houses but still need to carry your own sleeping bag?
If you answered yes, your best match is a Technical Backpack (click here to jump to this section).
Question 2:
Are you a digital nomad, working from different locations across the world? Are you travelling to one climate for a one or two week long trip?
If you answered yes, your best match is a Carry-on Backpack (click here to jump to this section).
Question 3:
Are you travelling to multiple different climates on one trip? Are you looking for a bag that is a mix between a technical backpack and a carry-on backpack?
If you answered yes, your best match is a Hybrid Backpack (click here to jump to this section).
Type 1: Best backpacks for hiking trips (technical backpacks)
Profile: Rugged, dependable, tough.
Perfect date: A backcountry hiking trip on Canada's West Coast Trail or a month-long trip to Nepal to trek the Annapurna Circuit.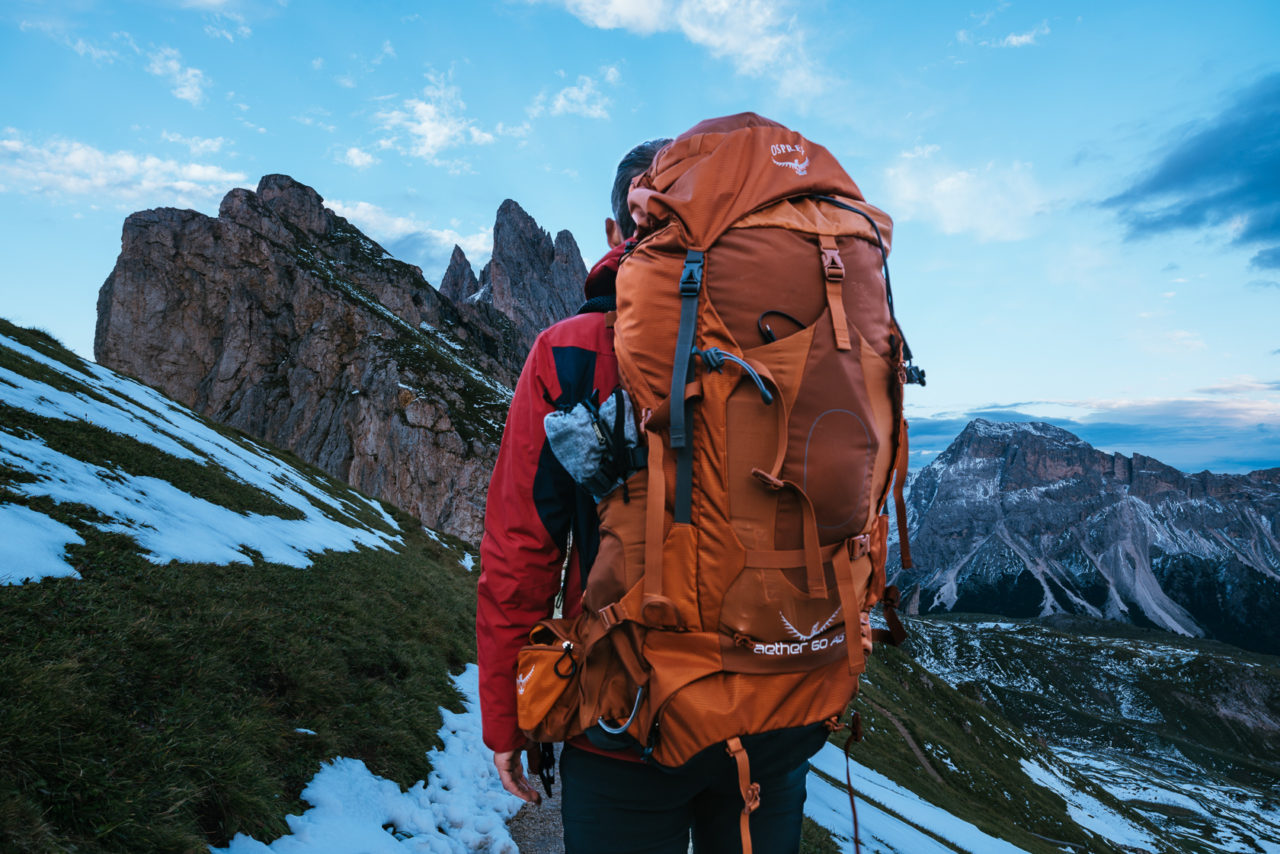 When you hear "travel backpack", the image of a technical bag is probably the one that comes to mind. Designed for backcountry hiking and camping trips, these backpacks are big enough to comfortably carry your tent and cooking equipment, have enough straps to attach your sleeping bag (plus your hiking poles and probably even your house plant!), and durable enough to get you through even the snowiest of days on the trail. It makes sense that these bags have become the most commonly used type given the wide selection on the market. Some of the big names making these backpacks are the outdoor specialists Arc'teryx, Gregory, and North Face. These are the types of backpacks a lot of people travel with and they certainly have some huge benefits, but because they weren't designed specifically for travelling, they also have their shortcomings.
Their brag-worthy traits:
1. Fit
Technical backpacks are designed to carry extremely heavy loads comfortably (those camping stoves weigh a lot!), and as a result they often have the best ergonomic designs. When properly fitted, these backpacks will transfer 80% of their load to your hips and lower body, avoiding excessive weight on your shoulders. There are also a number of fit choices. If you're a female with a really small frame, you can find women's specific packs (see two recommended choices below for amazing women's technical packs). Alternatively, a number of them, like Arc'teryx, offer adjustable torso height technology. You can check out this article from REI on how to measure your hip size and torso length to know the size you will need to adjust the backpack to. Given the number of outdoor brands out there and their offering of multiple backpack models, these packs offer the widest range of fit choices.
2. Carrying capacity  
If you're looking for a big backpack, your hunt is over! There are countless 70-80 liter options in this category. Before I go on, however, I should point out that determining a pack's capacity based on liters can be a bit misleading, as there is no industry standardization for this measurement. How your belongings fit is more important than the actual number of liters. With that caveat in mind, these packs are perfect for storing a sleeping bag, clunky hiking boots, and all of your fleece layers even if you're not carrying food and a tent. They also have multiple straps on the outside of the pack to attach anything that doesn't quite fit inside.
Their traits that you complain to your friends about:
1. Organization
These bags have driven countless frustrated travellers to create their own backpacks because of this very issue. Technical bags are typically top-loading, which basically means you stuff all of your belongings through a big hole in the top of the bag. This is an awesome feature for fitting a crazy amount of supplies into your bag, but when you need to retrieve anything again, it usually means dumping all of the contents out to find what you're looking for. This isn't exactly easy (nor smart) to do when you're in the middle of a train station looking for a pair of socks in the bottom of your bag. When there is a side zipper incorporated into the design, it makes it slightly easier to pull things out but doesn't help the organization issue.
2. Style
While there is certainly something to be said for the rugged look, technical backpacks don't usually give you many style points. Straps hanging in every direction is a great feature for attaching sleeping bags and trekking poles, but not so great for aesthetics. These flying straps also tend to get caught when you're trying to navigate tight spaces, which can be a serious struggle especially if you're trying to get off of transportation quickly.
The size of these backpacks also tends to hinder their appearance. It's hard to look sleek when a backpack is 80 liters and nearly the same size as you. Besides appearance, while 80 liter packs may be necessary for a week-long backcountry camping trip, this size is fairly excessive for a trip to Southeast Asia where you'll end up filling its contents with unnecessary items (4 books anyone?) and then being frustrated by how heavy your bag is throughout your trip. As Tina Dahmen shares on Take a Trip with Tina, she often ends up wearing only 40% of the clothes she brings travelling.
Recommended choices:
If you've decided the technical backpack may be the travel companion for you, here are some recommendations to get you going:
Recommended technical pack for women A: Gregory Jade 53
Having travelled with this bag myself across three continents over the last eight years, I have great things to say about it. It's specifically designed to fit women and for someone who deals with back pain on the regular, this was a dream to carry. I found the customized hipbelt angles were especially helpful for carrying heavy loads and the thick lower back lumbar padding prevented the pack from slipping down when I walked. The pack comes in multiple sizes (28, 33, 38, 53 and 63 liters) and it's upped its game since my 2010 version by offering a separate sleeping bag compartment and divider, among other features that are really useful if you're doing a lot of backcountry adventuring.
The only complaints I have with this beautifully fitted pack are that it doesn't have the most stylish design and the top loading system was a disaster for finding any of my gear when I travelled (this led to my infamous "nest" of clothing on the floor of guesthouse rooms across Asia). Gregory has added a front access zip to the Jade 53 since my version, but the backpack is still limited in what you can access or organize through here. Overall, for hiking trips it was a dream, but for travelling it left something to be desired in terms of organization.
Recommended technical backpack for women B: Osprey Kyte 66
Another highly recommended backpack for hiking, Osprey's Kyte 66 is made specifically for women on the move.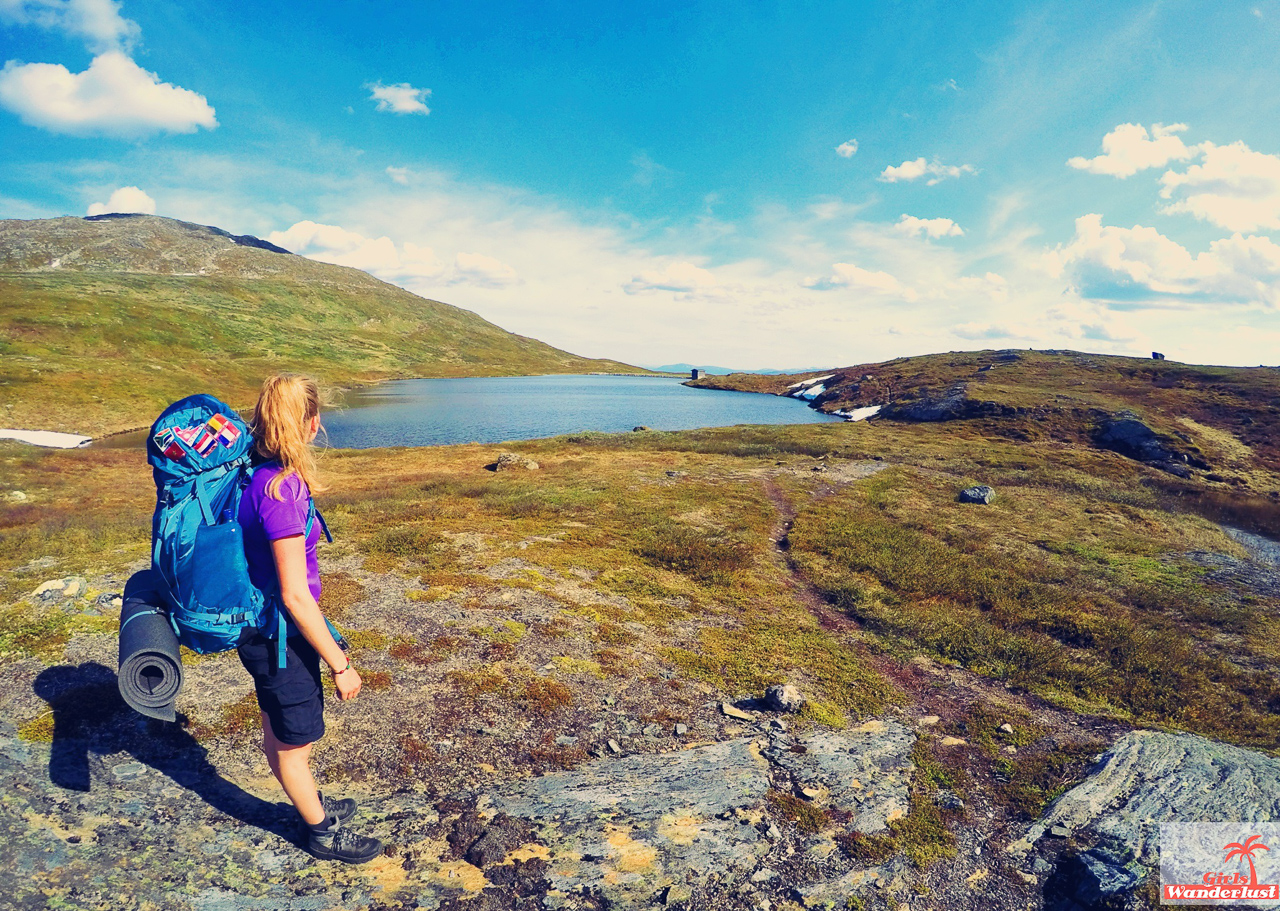 If you're looking for the technical ability of an hiking backpack but still craving something that isn't only top-loading, Mystery Ranch may have a solution for you.
Type 2: Best travel carry-on packs / small backpacks for week-long or work trips
Profile: Organized, tech-savvy, ambitious.
Perfect date: A two week European getaway or a move to Bali, Indonesia to enjoy the sun while you work on your digital business.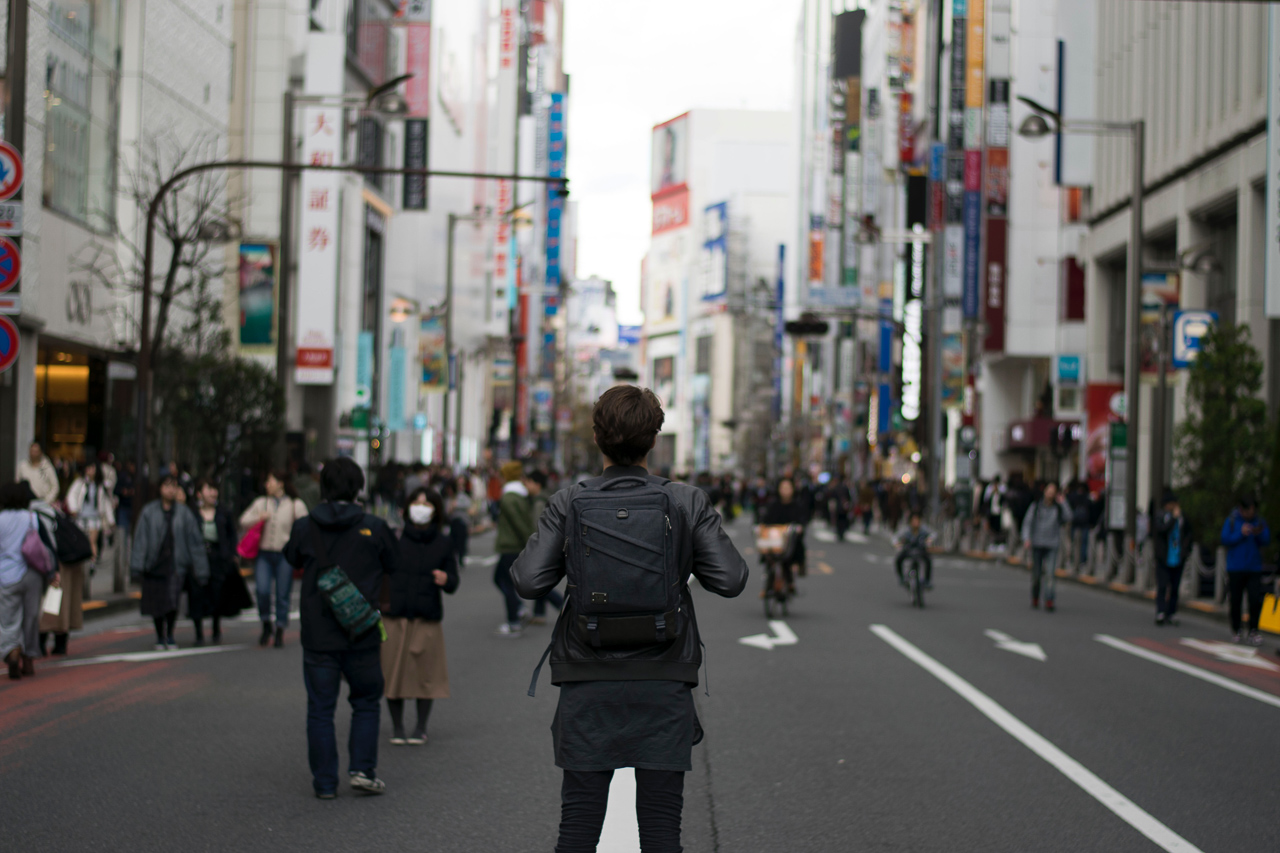 There has been a real push to small minimalist bags that are carry-on sized. Crowdfunding sites Kickstarter and Indiegogo have exploded with small backpacks for travel the past several years. This push has largely been fuelled by the growing global community of digital nomads. These are the wanderlusters choosing to use technology to work remotely across the world. Their professions require them to have travel backpacks offering a place for all of their digital devices to be conveniently located and organized, small enough to carry on the plane (way too many valuables to check this baggage!), and discreet enough to bring to a boardroom or beach on the same day. Speaking more technically, these backpacks are typically 30-40 liters in size and don't usually have compression straps or an internal frame as they are small enough to carry a load without them.
Their brag-worthy traits:
1. Carry-on size
This is the number one benefit – they can be taken as carry-on luggage on many airlines (this article gives you a breakdown of carry-on restrictions across airlines). No hassle of airlines losing your bag when it's checked, plus you're keeping all of your expensive digital equipment right there with you. Having a carry-on sized pack is also awesome for making sure you're just bringing the essentials, nothing else. This keeps your load lighter and encourages minimalism. Environmental win for the small backpack!
2. Organization and style
There is no doubt that a number of these packs were designed by digital nomads, for digital nomads. They often offer integrated packing cubes that help you organize everything you need for a trip. A number of them have optimized their design so that it takes you the least amount of time possible to whip out your laptop for airport security checks. As a bonus, they're usually designed with tactical openings for charging all of your tech devices. Pretty awesome stuff when you're working on the road.
When you have a smaller load on your back it's also a lot easier to retain your style. These bags tend to have fewer unruly straps and are more minimalistic in their designs. While some of these minimalist travel bags can look a bit boxy, there are a number of them that are really awesome looking packs.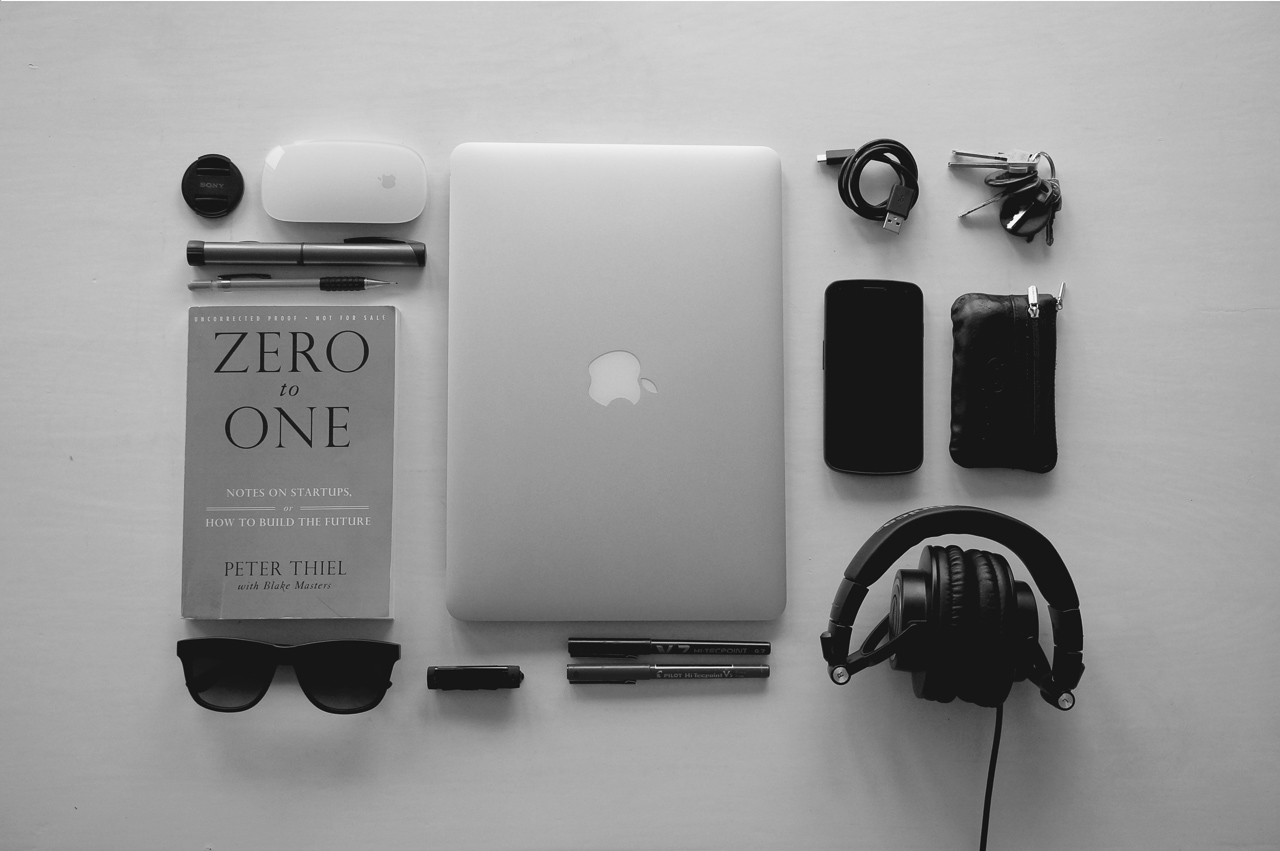 Their traits that you complain to your friends about:
1. Size
"How is your backpack so tiny?!"
I can't count the number of travellers that said this to me over the years I journeyed with my aforementioned 53 liter pack. This is not a tiny pack, I promise you! But the majority of travellers I met were carrying 60-80 liter travel packs so I can see how a 50 liter one looked impossibly tiny to them. Now imagine the heart attacks I may have given my fellow adventurers if I was travelling with a carry-on 35-40 liter pack. The lighter you can pack, the better (for your back, for the environment, and for convenience!), but there are some justifiable reasons why some people still choose to travel with a larger variety of pack. If you're travelling to multiple different climates and engaging in different types of activities, you often need versatility that is difficult for these smaller backpacks to facilitate. With my 53 liter pack I was able to pack everything I needed to go straight from the beaches of Malaysia to weeks of trekking in Nepal where I needed to carry a sleeping bag, all of my fleece layers, and hiking boots. A 35 liter pack wouldn't have fit the gear I needed for my trip through multiple climates (maybe just my sleeping bag!).
2. Weight issues with carry-on
You've finally gotten all of your belongings snuggly fit into your new pack and you're feeling pretty excited not to have the hassle of checking that bag. But then you get the dreaded request from an airline attendant to weigh your bag. It's undoubtedly too heavy so you end up having to check your bag anyways and scramble to rearrange things. This is even a struggle for a number of digital nomads:
Recommended choices:
If you've decided the carry-on backpack may be the travel companion for you, here are some recommendations to get you going:
This 40 liter backpack comes highly recommended, especially when you're carrying a number of high-tech devices with you. The bag has a separate laptop compartment and tons of fleece-lined pockets for every gadget you bring with you. It has the ability to morph into a briefcase-style bag by unclipping the shoulder straps and tucking them into the back slots, while still offering some slightly more technical features including load lifters and sternum straps.
The creators of Minaal are two guys from New Zealand who built a loyal following after a super successful Kickstarter campaign back in 2013. This bag is my favourite of the carry-ons for style (no boxy look here!). The backpack's straps can be concealed and carried as a briefcase like the North Face Overhaul. Its laptop compartment has velcro straps to keep your laptop in place, so even if the bag is dropped, your laptop isn't likely to suffer any damage. It's also easy to pull out your laptop when you go through airport security. It has all of the compartments you could need and these are really well thought out. Hip pads and a shoulder strap (if you want to carry it messenger bag style) are sold as add-ons. This is a pretty small bag, so be prepared you're not going to be able to fit those hiking boots in here. Common consensus is that this bag is awesome for shorter trips.
Not feeling ready to give up on the rolling abilities of a suitcase yet? In that case, the Malmo may be the choice for you! This hybrid between a backpack and a suitcase is both adaptable and affordable.
Type 3: Best packs for epic journeys (hybrid backpacks)
Profile: Adaptable, unassuming, helpful.
Perfect date: A trip that includes a little bit of everything. Maybe to South America involving trekking in Peru combined with beaching in Colombia.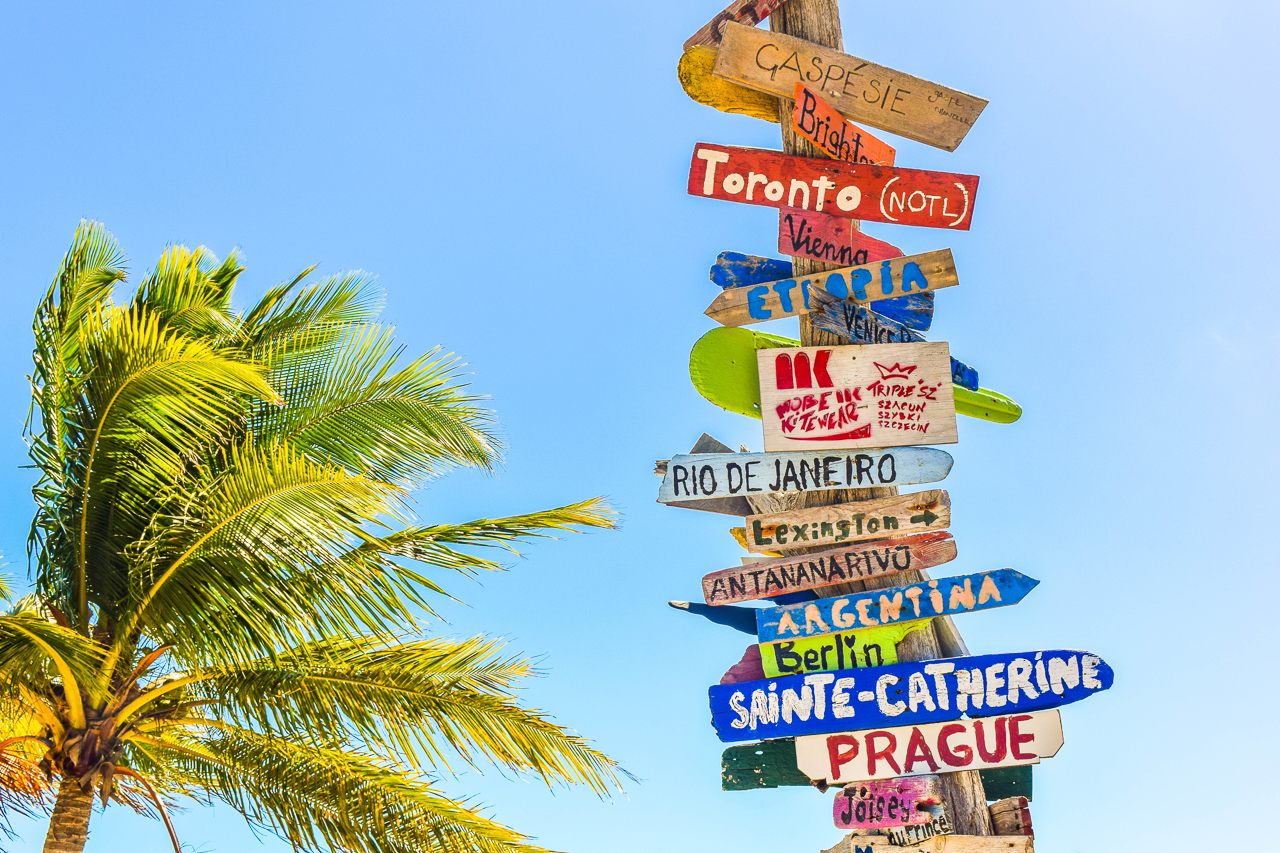 Here, we introduce you to the hybrid backpack. This style of backpack aims to balance the functional mastery of technical, top-loading backpacks with the organization capability of the small, digital nomad designed backpacks. Usually offering full-zip clamshell openings like a suitcase and the ability to tuck away straps, these bags still focus on giving you a comfortable fit for carrying the big loads you may have when travelling to multiple different climates. There are fewer of these around compared to the previous two types of bags, but the ones that are on the market have found a loyal following in the travel community.
Their brag-worthy traits:
1. Hybrid of size and organization
While these travel packs offer the space of technical backpacks for when you need to bring lots of gear (including those heavy hiking boots), they don't force you to compromise on your organization needs. Instead they allow you to say farewell to the frustration of top loading your gear and having to dump it all back out to find anything. Their clamshell openings give you the ability to organize your belongings like you would in a suitcase and lock up the zippers when your bag is in transit for added security. This can save you a lot of hassle on the road.
2. Hybrid of fit and style
Inspired by the ergonomics of technical backpacks, these hybrid backpacks don't skimp on their features. They have sturdy hip belts to carry heavy loads along with comfortable shoulder straps, load adjusting straps, and sternum straps. Padding and an internal frame make carrying a big load easy as they once again transfer the weight away from your shoulders to your lower body. While having these important fit features, they also tend to look a little bit less offensive than the large technical packs do. Designers of these bags understand that the excessive straps useful on hiking trips can be a liability when you're travelling if you aren't able to tuck them away.
Their traits that you complain to your friends about:
1. Not a carry-on backpack
Hybrids tend to be larger in size, which means you may be hard pressed to pass many of these ones off as carry-on size. It can be frustrating not to have the option of carry-on if you want to keep all of your belongings close by. In addition, this can lead to packing excessive gear or lugging around a bag bigger than what's needed if you're on a shorter trip. In terms of design, they don't tend to come with the same kinds of digital nomad-friendly features that carry-on packs do. So if you're looking for specific pockets for different kinds of technical devices and optimized accessibility to them, these packs may not be the right fit.
2. Not a technical backpack
These travel backpacks also aren't technical bags. This means that although they have many of the technical features outdoor backpacks do and you can comfortably carry a heavier load, they aren't designed specifically for all of your backcountry needs. Like their lack of digital nomad-friendly features, these travel backpacks tend to be missing their backcountry-friendly features. You won't find specific places to attach your trekking poles on these packs and their clamshell openings, while great for organizing your clothes, are not optimal for carrying your camping gear.
Recommended choices:
If you've decided the hybrid backpack may be the travel companion for you, here are some recommendations to get you going:
This has been a traveller favourite for some time, and for good reason. Available in 40, 55, 70, and 80 liter versions, the Farpoint is an option for every size of frame and type of trip. While it may still look like a technical backpack, its durability and practicality has won it only the best reviews from a number of travellers we've spoken with.
Recommended hybrid B: Banana Backpacks Khmer Explorer
I couldn't leave our bag out of this article, so here it is with full disclosure that in spite of my best attempts to be as objective as possible, there is inherent bias here! Launching in early 2018, we designed the 60L Khmer Explorer with the goal of bringing style and organization to a sizeable travel backpack. To meet the needs of long-term travellers visiting multiple climates, this travel set has durable, weather resistant fabric and torso height adjustability options on par with technical backpacks. To achieve style and organization that technical packs lack, the Explorer's hip belt and shoulder straps can be fully concealed to protect them during airline travel, two large clamshell compartments open fully, and there are plenty of pockets and packing cubes to organize your gear.
Each backpack is individualized with an embroidered Khmer name on the heart (left) strap. This is the name of the Cambodian student whose education is supported for a year through the purchase of your specific bag. Like the Osprey Farpoint, this pack may not serve you the best for camping or hiking, but it's a great companion for travel to multiple different places and climates.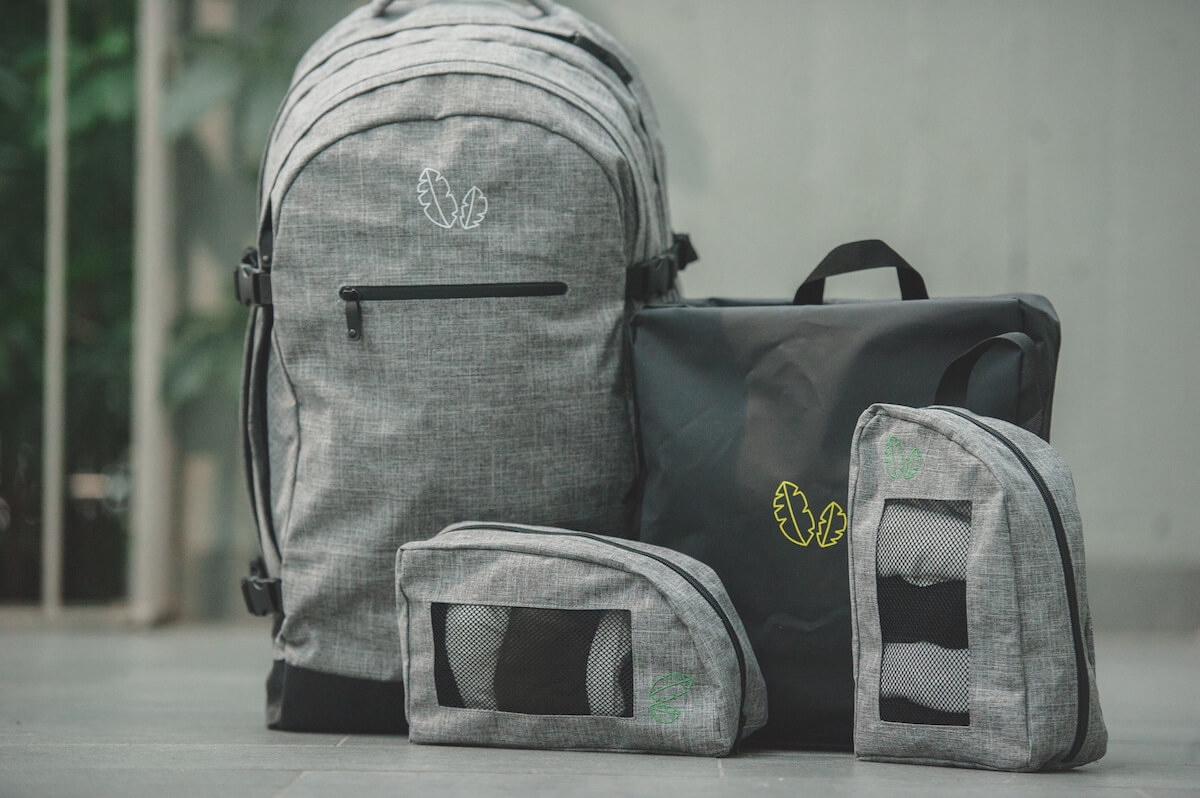 Now that you have it narrowed down to your travel backpack type… Here's what to look for in every travel backpack, according to the experts:
Comfort
"At the end of the day, no matter if you're choosing a 60 liter expedition pack or a 20 liter day pack, the most important thing about them is fit. The bottom line is, if you're planning to carry that pack all day, it has to be comfortable and has to have decent support or you won't want to carry it anywhere."
– Micki and Charles, The Barefoot Nomad
"When traveling long term, you will want to invest into a good quality backpack that feels good carrying it even after an hour on your shoulders."
– Katie and Ben, Two Wandering Soles
Pockets/compartments
"Our favorite backpacks are ones with lots of pockets. This helps you organize your gear in your bag, so everything is not deep down in the big pouch. You could have a compartment for extra shoes, frequently accessed items in the top zipper and toiletries in a side pouch."
– Katie and Ben, Two Wandering Soles
"Tons of pockets are also a must so we can easily grab our chargers or pull out our DSLR camera with a moments notice."
– Micki and Charles, The Barefoot Nomad
Good zippers
"Make sure the zippers are good quality too. In our experience, zippers are what fail first when a bag is getting old and durable zippers can prevent all your stuff from spilling out."
– Katie and Ben, Two Wandering Soles
"I want heavy duty metal zippers that cannot be punctured with a pen and two metal pull tabs with holes that can be drawn together and secured with a padlock – on every main pouch!"
– Barbara, Hole in the Donut Cultural Travel
'It's also important to have lockable zippers."
– Dariece, Goats On The Road
But, most importantly?
Even with all of these guidelines as a starting point, the most important consideration is that your travel backpack represents and fits you and the type of traveller you are, so you need to find the bag and brand that speaks to you. Like any matchmaking mission, there is no recipe for this final and ultimate compatibility test.
On that note, I'll leave you with some of the wisest words I've heard about picking travel backpacks: 
Liked the post? Tell your friends!