The beautiful beaches of Bali, Sri Lanka's famous train rides, and the islands of Thailand have become common names among travellers visiting Asia. With an ever-growing number of visitors, it can be hard to escape the crowds and find magical spots that are truly off the beaten path. The following places are still largely devoid of travellers and offer some of the most breathtaking waterfalls, mountains, beaches and volcanoes on the planet. Better yet? By visiting these places you can help offset the burdens of overtourism that face popular destinations like Thailand's Maya Bay. Time to get out your bucket list and pen, you'll want to add these gems while they're still quiet!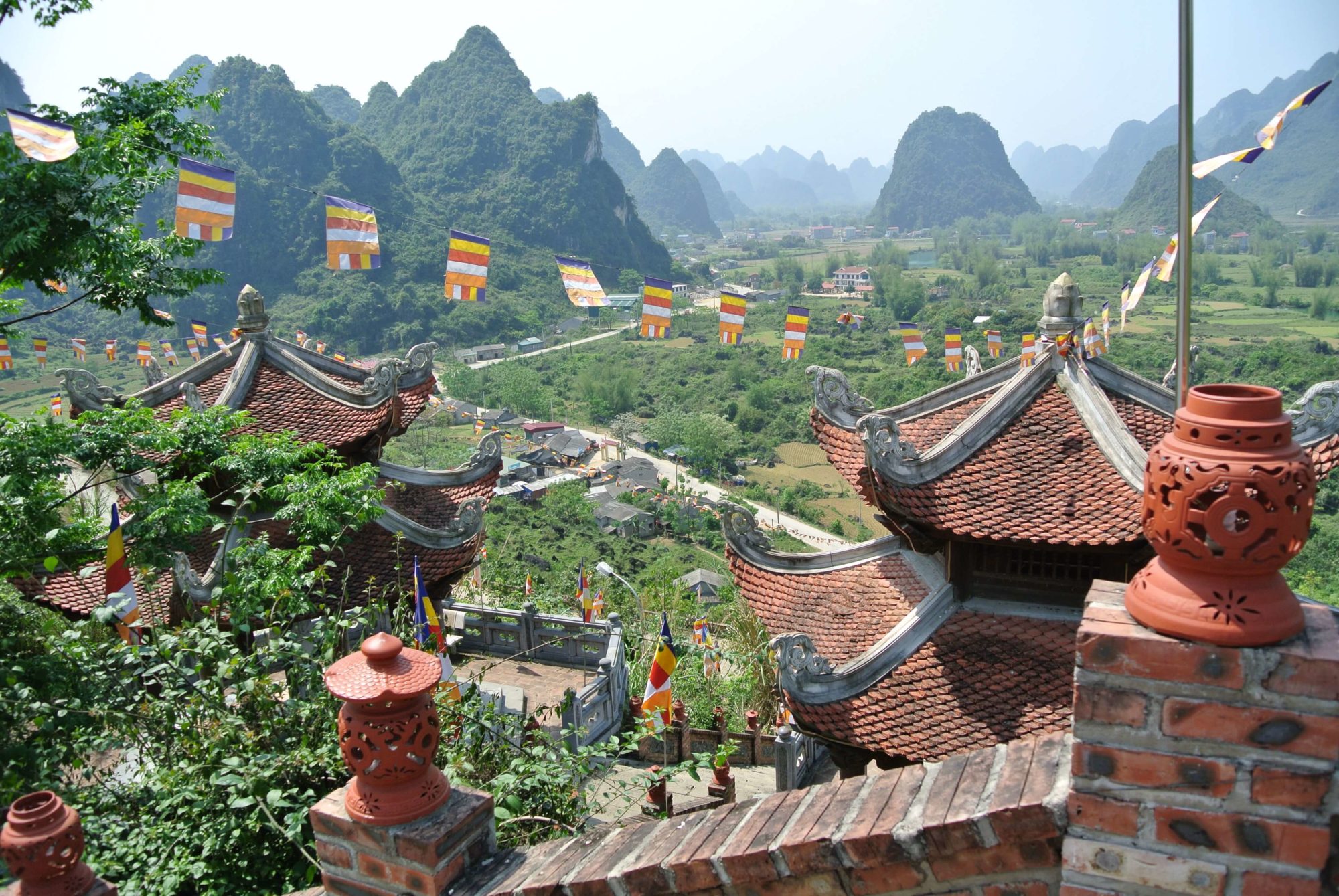 Ban Gioc, Cao Bang Province, Vietnam
Magnificent Ban Gioc is the fourth largest border waterfall in the world. And while infrastructure has been built up on the side of the falls that land in China, the Vietnamese side remains remarkably undeveloped and largely absent of international tourists. In fact, there are currently only a handful of accommodation options in the jumping off city of Cao Bang. Start off your exploration of Ban Gioc by walking around the falls and hopping on a raft to get up close and personal with the raging water. Once the local crowds start to form, wander up the road until you find some inconspicuous stairs. These lead up to an enchanting pagoda. There's an incredible view from here of the multi-tiered falls. Getting to the city of Cao Bang is only several hours by bus from Hanoi, and the falls are a further two hours by public transit. This means Ban Gioc is sure to be overflowing with travellers as the word gets out about its beauty, so try to visit here soon!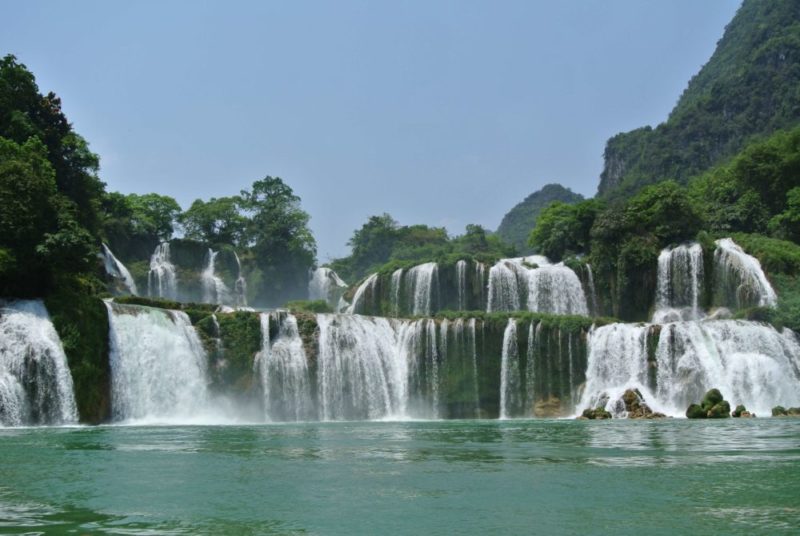 Du Gia, Ha Giang Province, Vietnam
The tiny village of Du Gia is nestled in the heart of Vietnam's northern mountains. Surrounding this single-street town are rolling green mountains, snaking roads, lush rice paddies, and crumbling French ruins. Du Gia is that tiny slice of paradise you didn't know you needed in your life. With only one hostel and two homestays to rest your head at, this little spot is beautifully new to seeing travellers. The Sunday market in town draws locals from the surrounding areas where you'll see brightly coloured clothing of the various ethnic minority groups on display, local fruits and vegetables for sale, and a number of animals being bought (sorry to the vegetarians in the crowd!). Du Gia is a notable stop on the Ha Giang Motorbike Loop that takes you through the incredible, rugged terrain of Ha Giang province. Little Du Gia may be the highlight of the loop and, as more travellers discover the incredible north of Vietnam, it likely won't remain off the beaten path for many more years.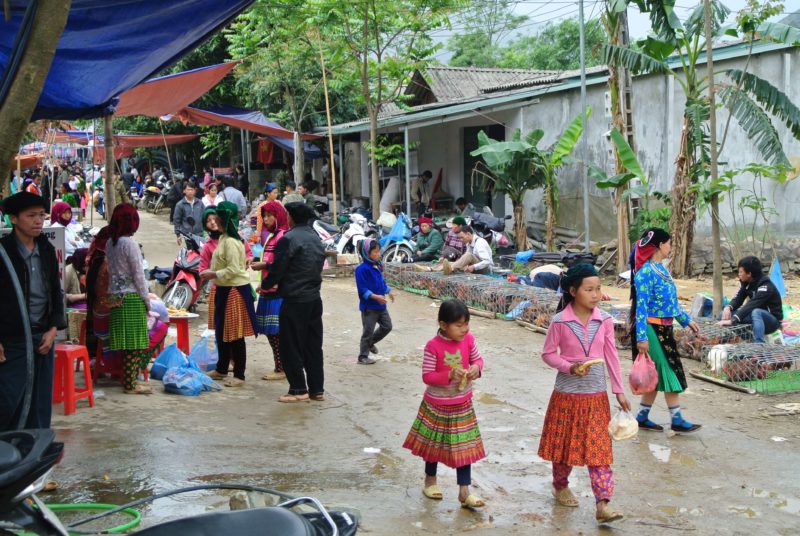 Talalla, Southern Province, Sri Lanka
Stretching over a kilometer long, Talalla beach is truly paradise. Aside from the occasional local's fishing boat, Talalla is the perfect spot to find reprieve from the ever-increasing chaos of Sri Lanka's southern beaches and soak up some natural vitamin D. Here you'll find quiet nights, perfect swimming (with limited waves), and the opportunity to take all the white sand paradise pictures your heart could possibly desire. There's a limited, but growing, assortment of accommodation and beach restaurants. Book your ticket and enjoy it. Like many places in Sri Lanka, it won't remain blissful forever.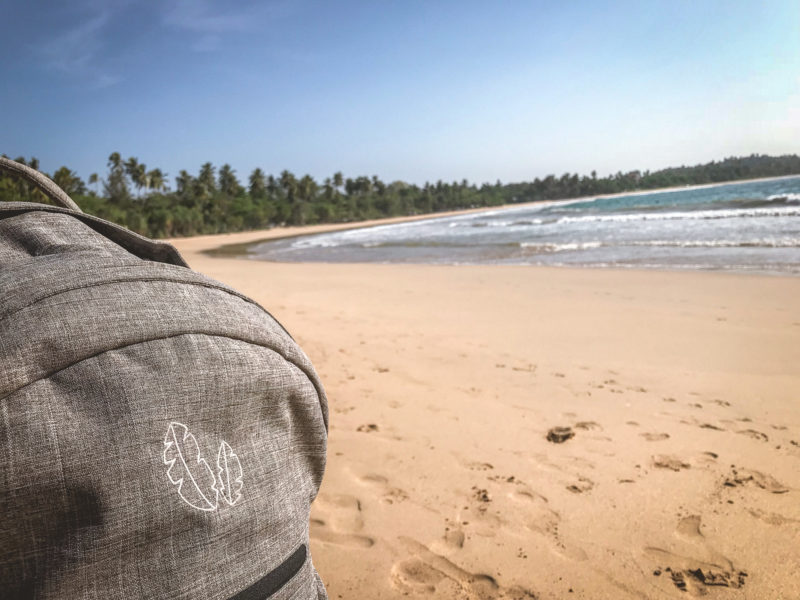 Karimunjawa, Java, Indonesia
This group of islands north of Java is shockingly easy to access given the lack of international travellers that visit. It's unmistakably a hotspot for local Indonesian tourists and for good reason. Put on your snorkelling gear to explore the clear water or rent a scooter or bike to find all of the hidden beaches around the island.  An even more unique treat is that you can stay at one of the archipelago's floating guesthouses. It's not rare to see sharks swimming leisurely underneath your temporary floating home. This is undeniably an otherworldly place to visit in Indonesia that is less difficult to access than many of Indonesia's other islands. With sunsets like these to enjoy in solitude, who wouldn't want to visit this magical spot?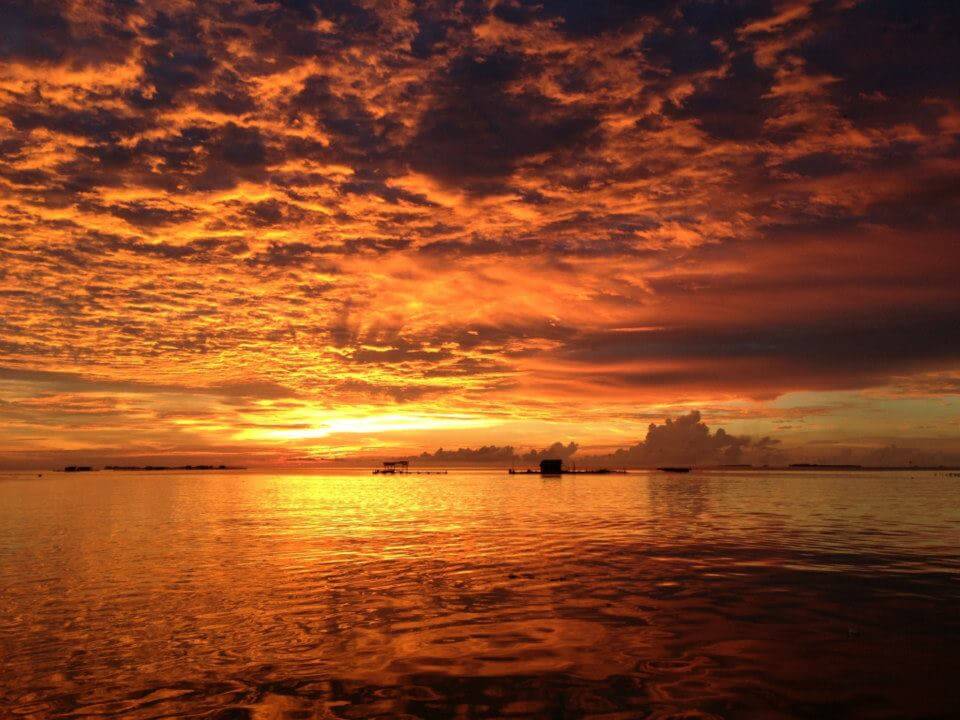 The island of Flores east of Bali has become more than a faint whisper among travellers over the past several years. Yet it remains known mainly as the jumping off point to see Komodo dragons. Travel further east across the island's Jurassic Park-like landscape and you may find yourself falling head over heels in love with a charming village you had never heard of before called Moni. This tiny settlement is famous for its access to breathtaking sunrises at the multi-coloured crater lakes of Gunung (mountain) Kelimutu. There are three lakes here: The Lake of Old People, the Lake of Young Men and Maidens, and the Enchanted Lake. These pools frequently change colour and it's easy to see how locals believe that those who have departed live on in them. The town itself has its own unique charm. Wake up to the sound of roosters, wander through the rice fields, and bask in the rural Flores charm in peace.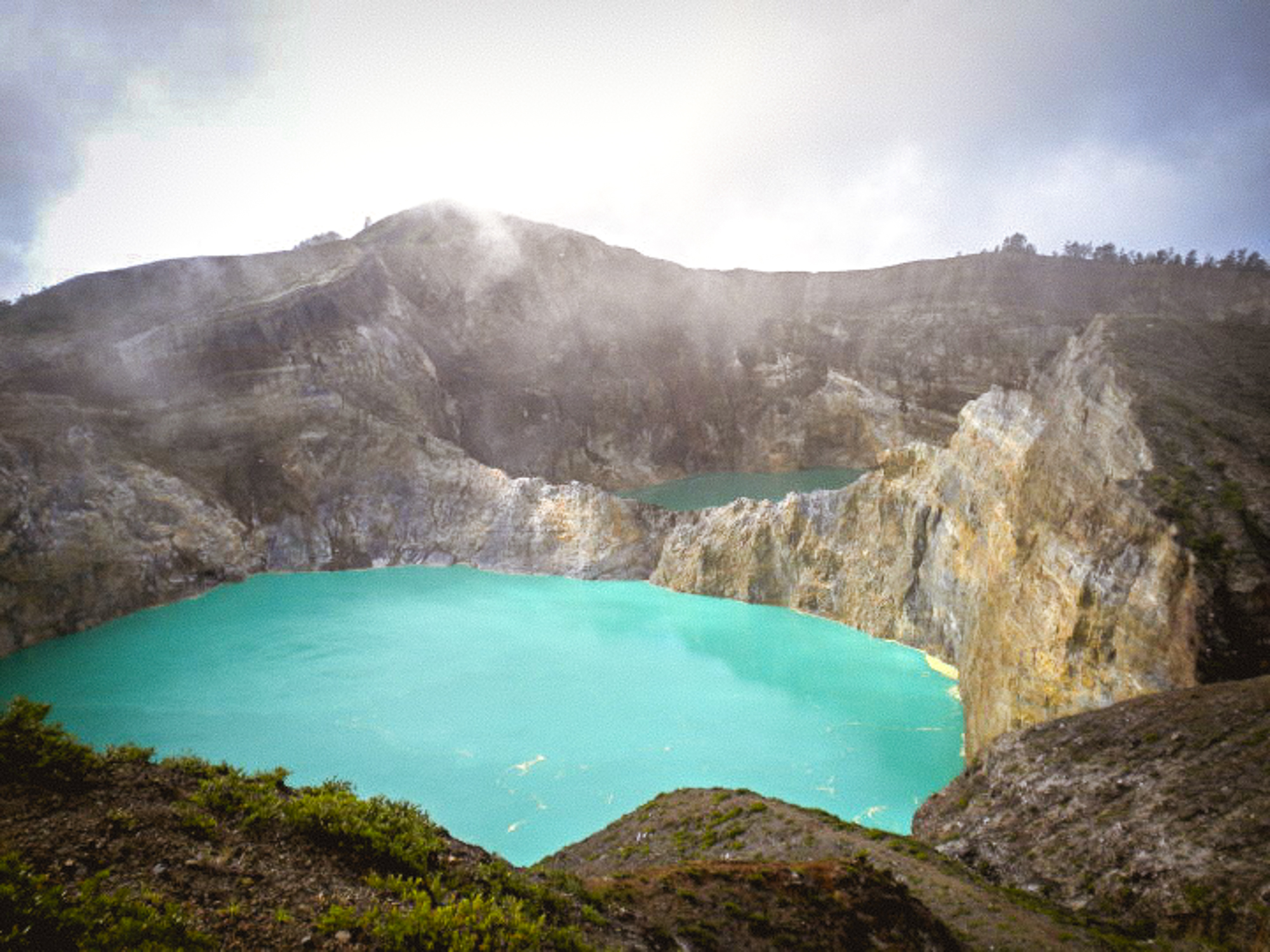 Nemberala, Rote, Indonesia
If you're into surfing, you need to add the island of Rote to your bucket list. The breaks here are worth the trek over (a flight to Kupang on West Timor and then a two hour ferry to Rote). It's a quiet and relaxed place and apart from the dedicated surfers who keep coming back, it's basically free of tourists. The sunsets here are incredibly rewarding, no matter what kind of a day you had on your surfboard. If you aren't much of a surfer, rent a motorbike and explore the beaches, villages, and quiet roads. Just be sure to watch out for all of the animal traffic on the roads – there are pigs galore on Rote!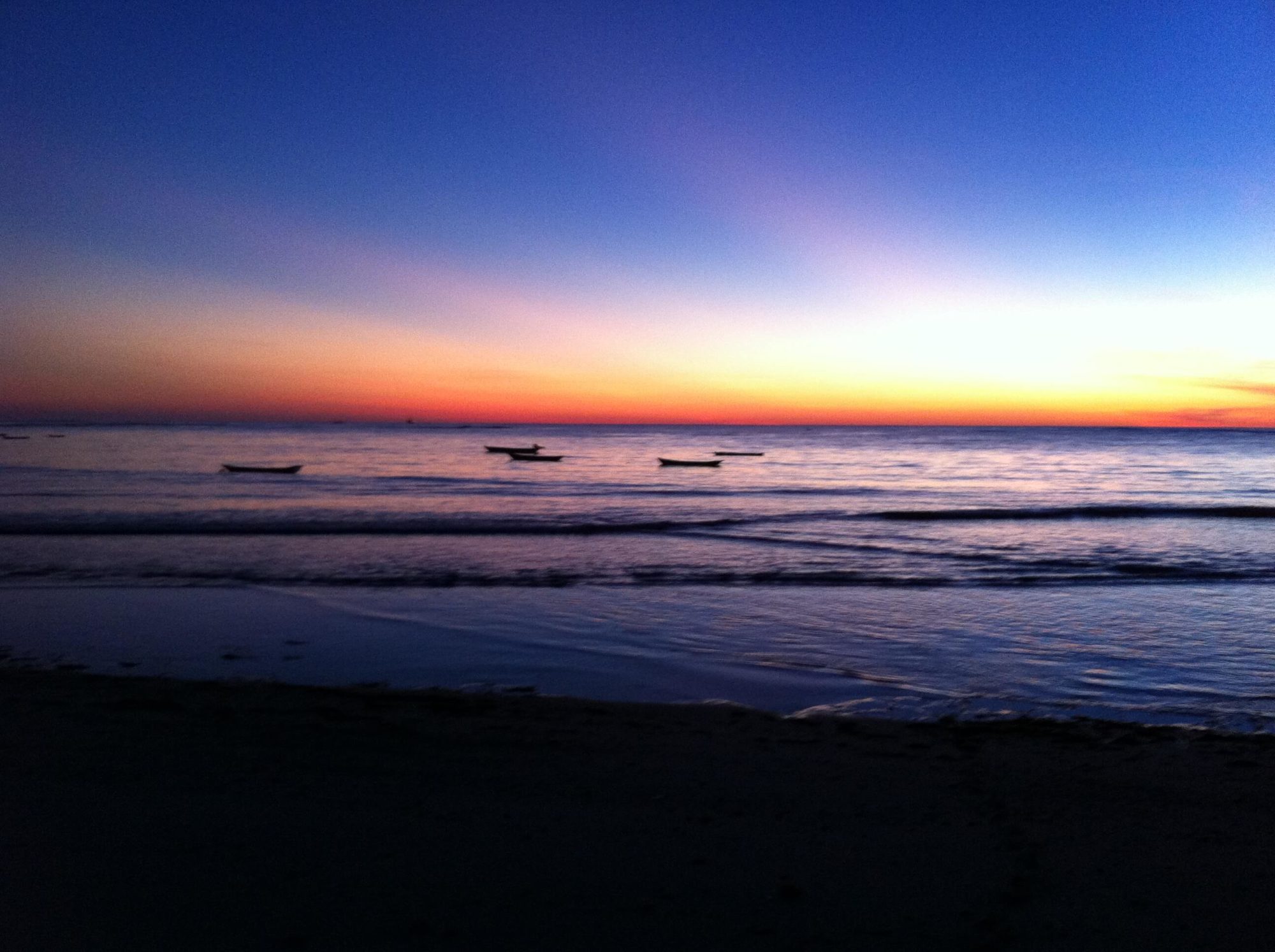 Senaru, Lombok, Indonesia
Senaru is often known as the setting off point for climbing to the top of Indonesia's second highest volcano, Gunung Rinjani. But it's also a lovely respite from the crowds on neighbouring Bali. With beautiful flowers, waterfalls, and sunset views of the volcano, it's easy to get sucked into the sweetness of this spot. This is another tiny single-street town that's made for relaxing. You can visit several impressive waterfalls from here and invoke your inner Indiana Jones as you wade through the falls to access other hidden ones. As trekking Rinjani gets increasingly popular and Bali continues to welcome huge numbers of tourists, Senaru is unlikely to stay the way it currently is for long.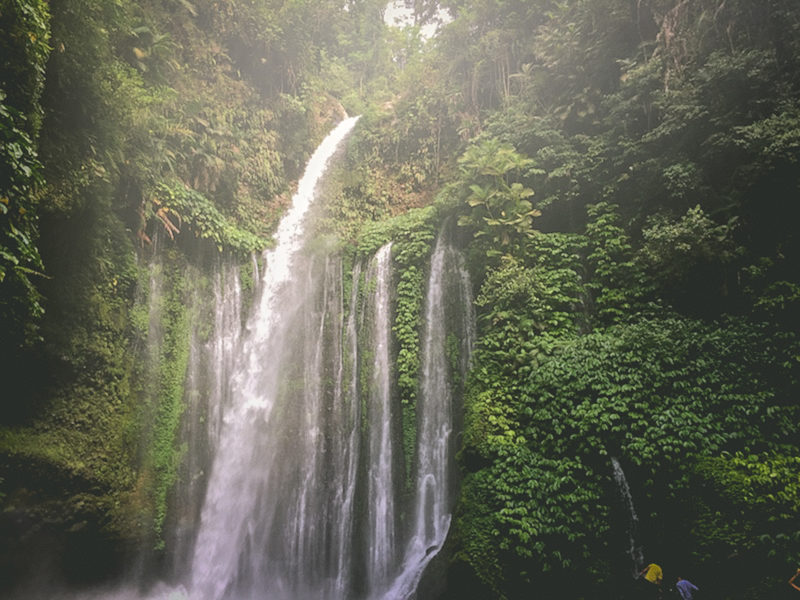 Wherever you travel, DON'T FORGET this
Whether you're motorbiking in Thailand or trekking in Nepal,  medical emergencies can happen and you need to be prepared! A friend of ours was medevaced to Bangkok from Cambodia and spent several weeks in the hospital there to the tune of $750,000. Fortunately, she had travel insurance! 
Check out World Nomads for a quote*.  Coverage options may include medical emergencies, luggage & gear and trip cancellation.  Hopefully, you never need to make a claim, but if you do you'll be beyond happy you were prepared!
*We receive a fee when you get a quote from
World Nomads
using this link. We do not represent
World Nomads
. This is not a recommendation to buy travel insurance.
Hsipaw, Shan State, Myanmar
Hsipaw is a blissful little town in Myanmar's Shan State for trekking, cycling, and relaxing. Taking a multi-day trek to the villages surrounding Hsipaw is a great alternative to the busy Kalaw to Inle Lake trek. You'll stay with families along the trek and you're unlikely to encounter any other groups of travellers on the trails. The town of Hsipaw itself is incredibly charming and it's a nice place to explore by bicycle. You can cycle to the very miniature "Little Bagan" temples, visit a former palace, and enjoy the colourful local market. Hsipaw is a little pocket of incredible insight into Myanmar's difficult past and present. Keep up to date with the latest news, however, as parts of Shan State have been closed off and on recently due to violence in the surrounding areas.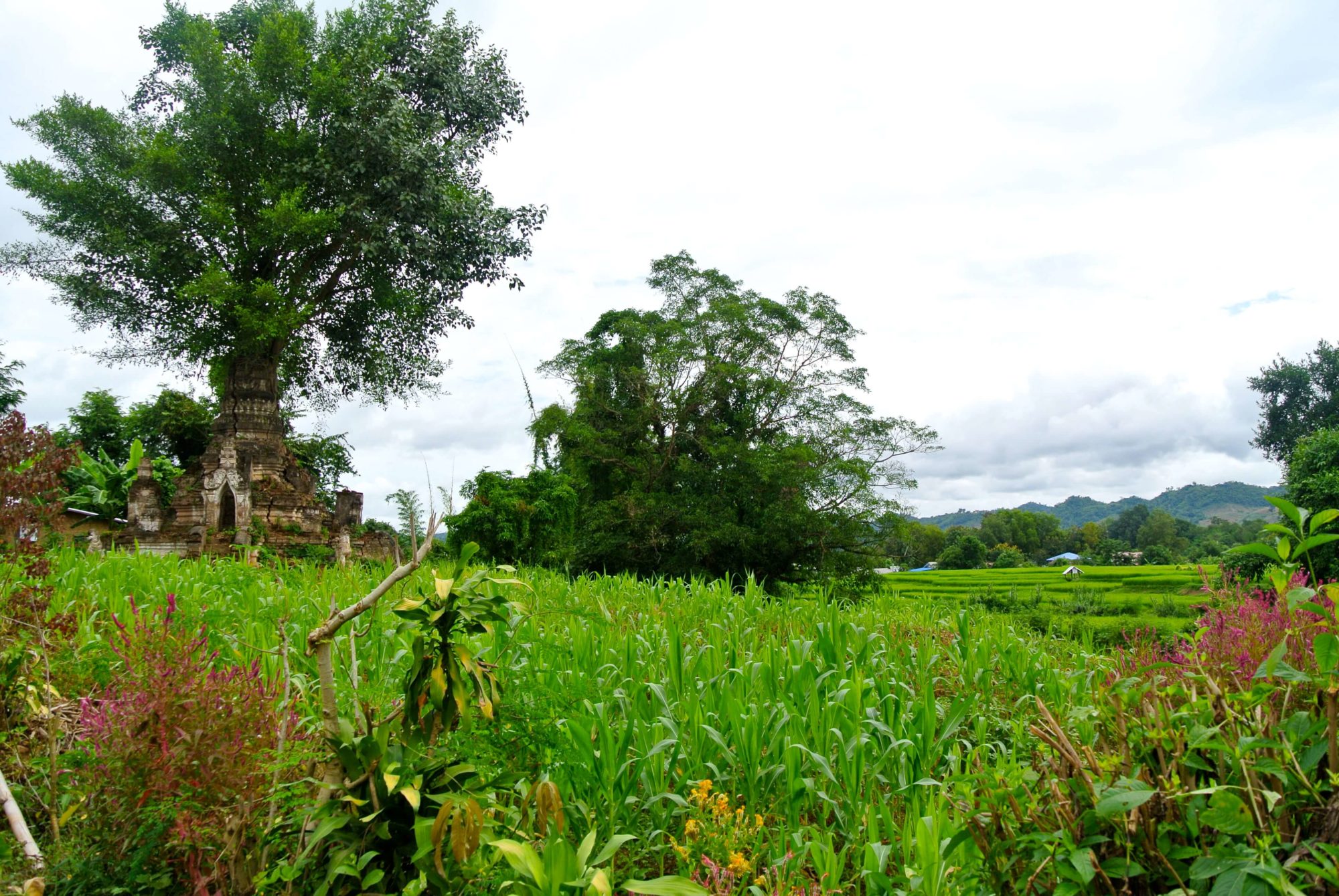 Hpa-an, Kayin State, Myanmar
It's beyond surprising that Hpa-an remains off the beaten path. The city is a gateway to exploring incredible limestone caves, mountain-top monasteries, and beautiful green rice paddies. Located 290 km east of Yangon, Hpa-an is the capital city of Kayin state. Rent a bike to explore the numerous caves in the area, being sure not to miss the vast underground maze that is Saddar (sometimes called Saddan) cave. After you've cooled off underground, tackle the sweaty climb to the monastery perched at 725 metres on top of Mount Zwegabin. It's best to time your climb to watch sunset from the monastery, but be sure to bring a headlamp for your scramble down in the dark! Hpa-an unquestionably offers some of the most incredible scenery in the country, so be sure to see its beauty before everyone else gets the same idea.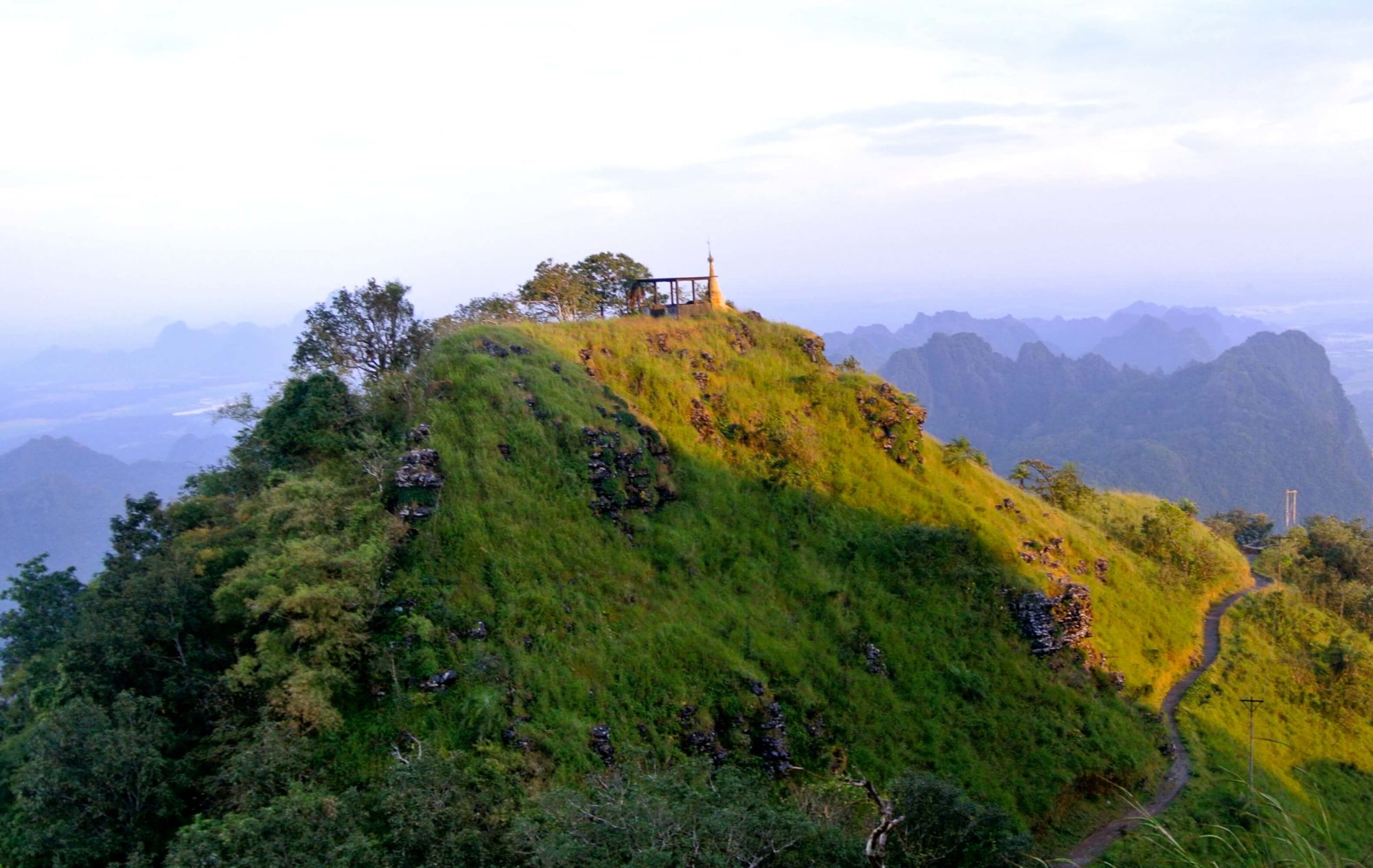 Muang Ngoi, Luang Prabang Province, Laos
While electricity arrived to Muang Ngoi in 2013, this little slice of paradise remains a place to step back in time. A one-street town set among the hills, I imagine this must have been what Vang Vieng looked like before the days of tubing, "Friends" re-runs, and backpacker excess arrived. To get to Muang Ngoi you have to hop on a magical one-hour boat ride from Nong Khiaw. Once you get there, your reward is some truly brilliant trekking in the surrounding area. A highlight is hiking to the small minority village of Ban Na. Stop at a cave along the way and settle in at a Ban Na homestay for a peaceful night. With beautiful viewpoints, delicious food, and local swimming hotspots, this area captures Laos in all of its glory: stunning scenery and relaxed vibes. With a road between Nong Khiaw and Muang Ngoi set to be completed by the end of the year, this off the beaten path treasure has even less of a chance of staying as it currently is. Only time will tell what this means for the essence of Muang Ngoi.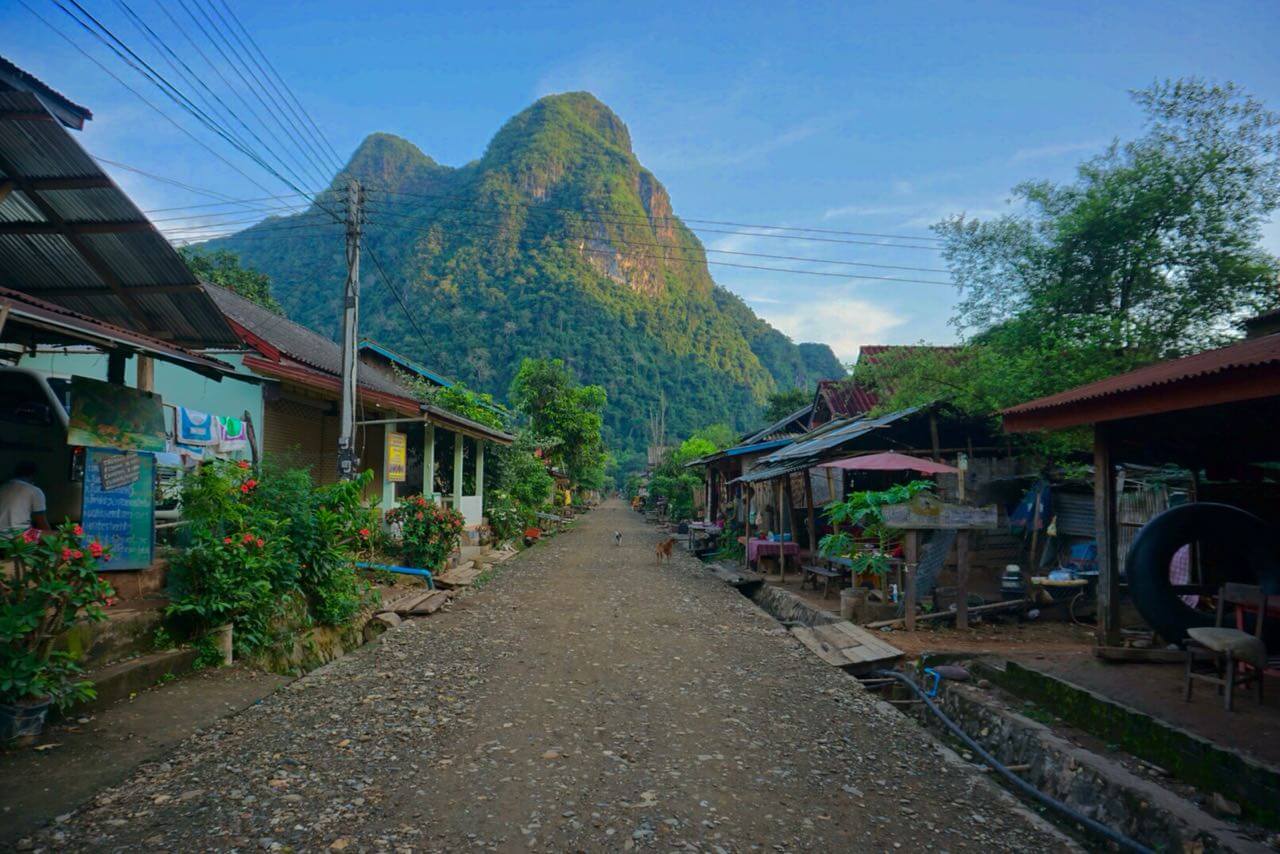 Which of these places do you want to visit? Did I miss any of your favourite spots that are off the beaten path in Asia? Let me know in the comments below!