As great as a travel companion can be, sometimes it's hard to find the perfect one. Other times, your normal travel companion is busy with work, her boyfriend/girlfriend, or she just has a different country on her bucket list. Whatever your reason may be for hitting the road alone, here are the top ten best places for solo travel in my books. 
1. Cambodia for temple exploration, beach days, and history
Having lived here, I may be a bit biased, but Cambodia is one of my favourite countries for solo travel. Cambodian people are so warm that you never really feel like you're on your own. It also has enough of a traveller circuit that it's easy to choose activities or places to stay where you can meet people you really click with.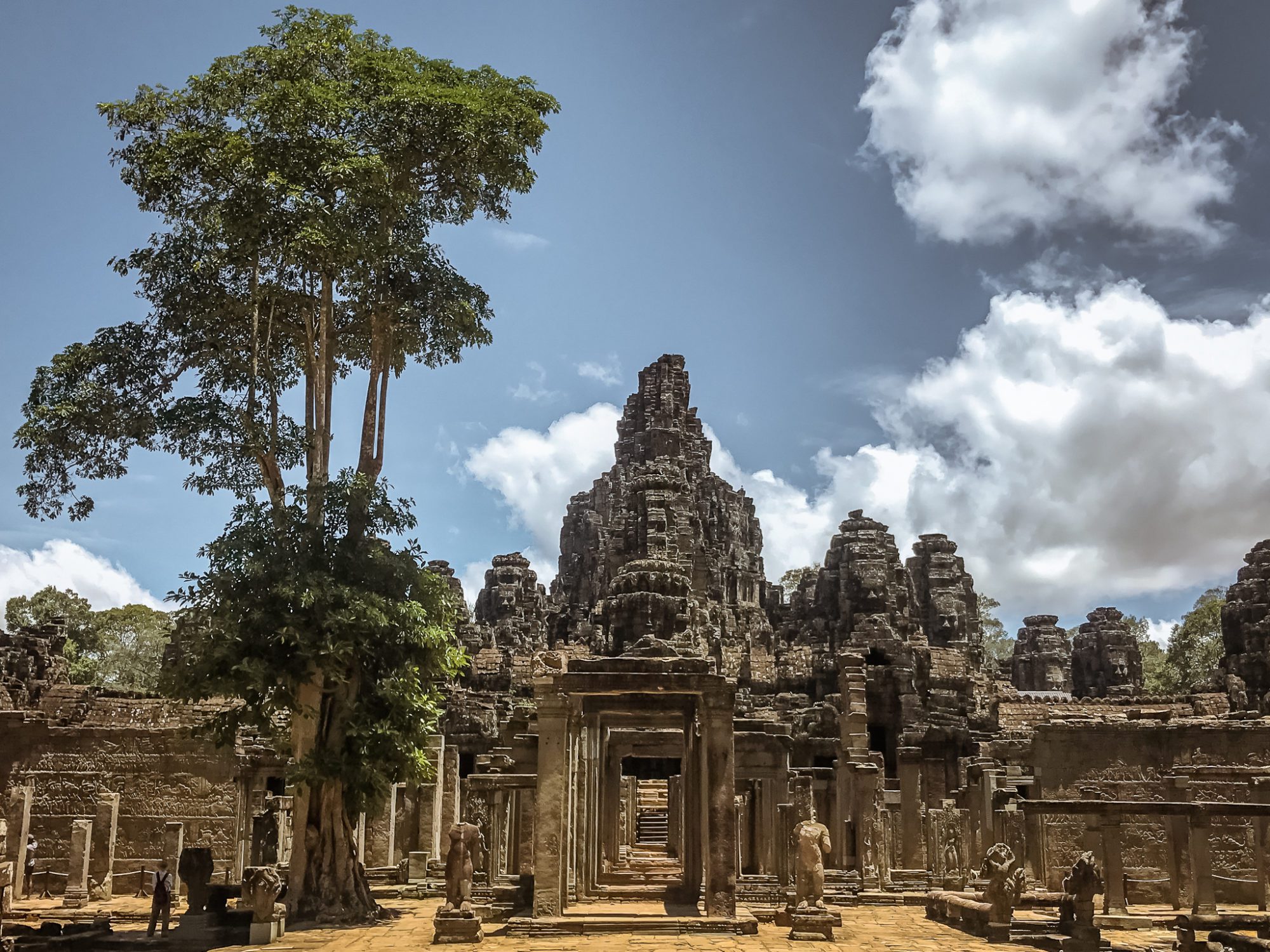 Start off by exploring the temples of Angkor Wat while you base yourself in the town of Siem Reap. If you're into adventuring and going at it alone, rent a bike and get your exercise sweating your way through these 12th century ruins. Alternatively, sign up with one of the hostel tours to get a feel for the temples and meet some other wannabe Indiana Jones travellers along the way. From Siem Reap, don't miss out on Cambodia's capital Phnom Penh to learn about the country's difficult history in the 1970s through a visit its jarring museums, S21 and the Killing Fields. There are plenty of great cafes and restaurants in the city that were made for solo travellers just like you! Then get your water fix by heading down to the islands off of Sihanoukville for some serious beach time and partying, or to the riverside haven of Kampot for kayaking and great coffee. If you're looking for further trip ideas, check out the 50 best things to do in Cambodia for some more inspiration. 
Safety isn't a major concern in Cambodia, however, phone and bag snatchings are increasingly common, particularly in Phnom Penh. Wear a backpack with both straps on, keep your phone hidden when you're walking on the street, and just be generally aware of what's going on around you.
2. Myanmar for solo sunsets, getting off the beaten path, and meeting new friends
Myanmar was my first big solo trip, which could be why it ranks so high in my books. The country is a happy medium of being more removed from the well-worn Banana Pancake Trail but still visited enough that you can easily meet a lot of new friends, particularly a number of other solo travellers. People tend to travel around Myanmar in a loop. This means you'll often meet people who are travelling the same direction as you, allowing you to have your independence with some familiarity along the way. Myanmar has some pretty incredible temples and off-the-beaten-path adventures to experience either solo or with new travel friends.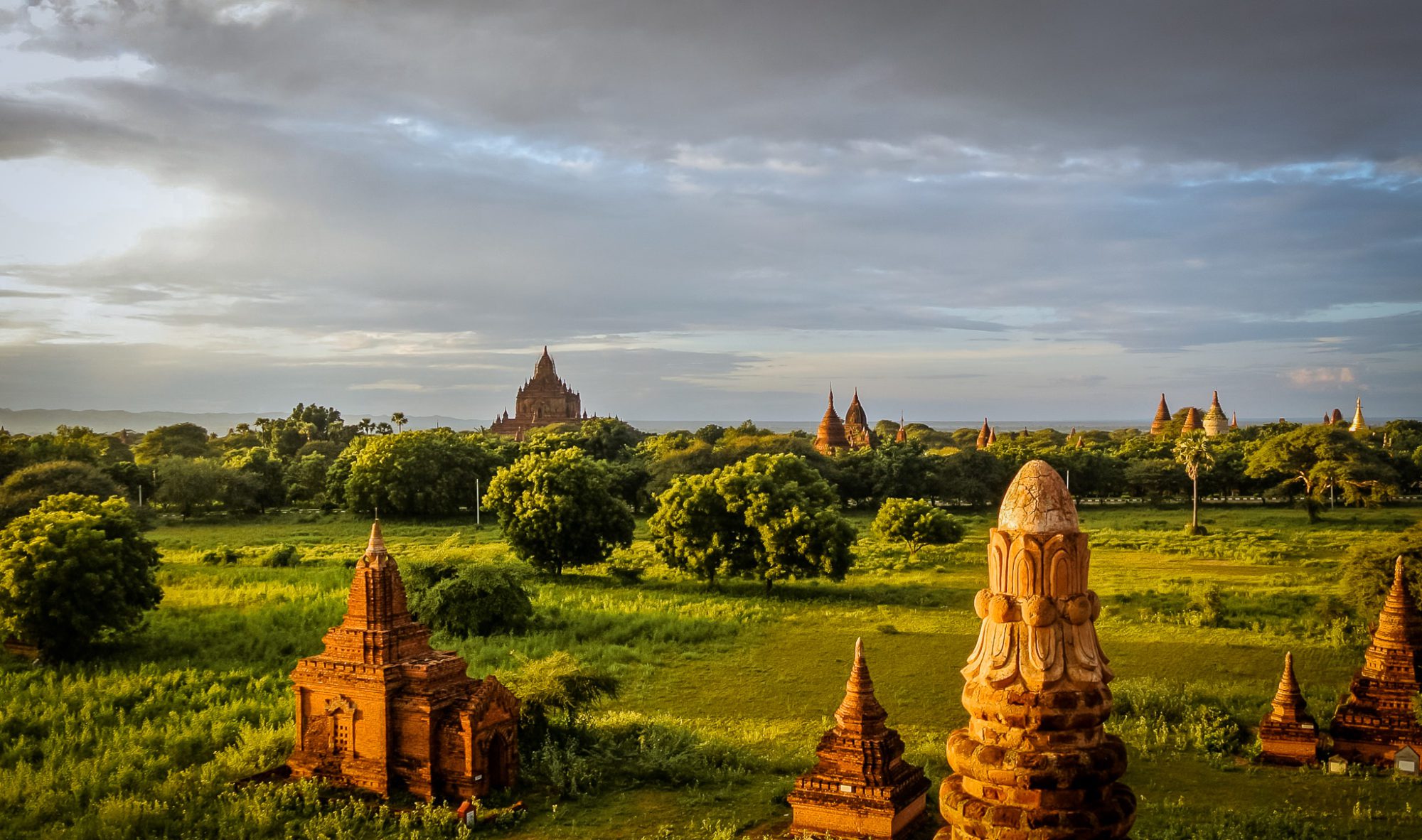 Head to the most famous place in Myanmar, Bagan, where you can rent out an e-bike (solo or with a group from your hostel) to explore over 2,000 temples and pagodas. You can also hop in some shared transport to visit the nearby Mount Popa, a monastery perched on top of an extinct volcano with 777 stairs to climb and maybe even more monkeys to get past. From Bagan you can head to Hsipaw or Kalaw that act as starting points for multi-day treks to see Myanmar's countryside and rest your head in homestays along the way. Treks are also a great way to meet new travel friends. And if you're craving a bit of reflective solo time? You can visit places like the enchanting Shwedagon Pagoda in Yangon or Mandalay's U Bein Bridge where flocks of people congregate every sunrise and sunset. Both are magical places to explore solo, although you're likely to get invited to join a local family for a snack at both.
Personal safety isn't an issue in Myanmar. However, do inform yourself on what's going on in the country. There are grave human rights atrocities happening in Myanmar currently. Do your research to educate yourself on the ethics of travelling to Myanmar and make an informed decision for yourself on whether or not to visit. This article from BBC provides a good basis for assessing if your trip passes the human rights test. 
3. Colombia for mesmerizing cities, nightlife, and nature
Colombia might not be one you expected to see on this list, but once again the people make this place wonderful for solo travel. I unfortunately don't speak a lick of Spanish, which made travelling solo in Colombia a bit harder than travelling in Myanmar or Cambodia where English is more frequently spoken. However, the people were so lovely and it's a relatively easy country to navigate even with limited knowledge of Spanish. It also boasts the most incredible cities I've ever been to and one of my favourite treks.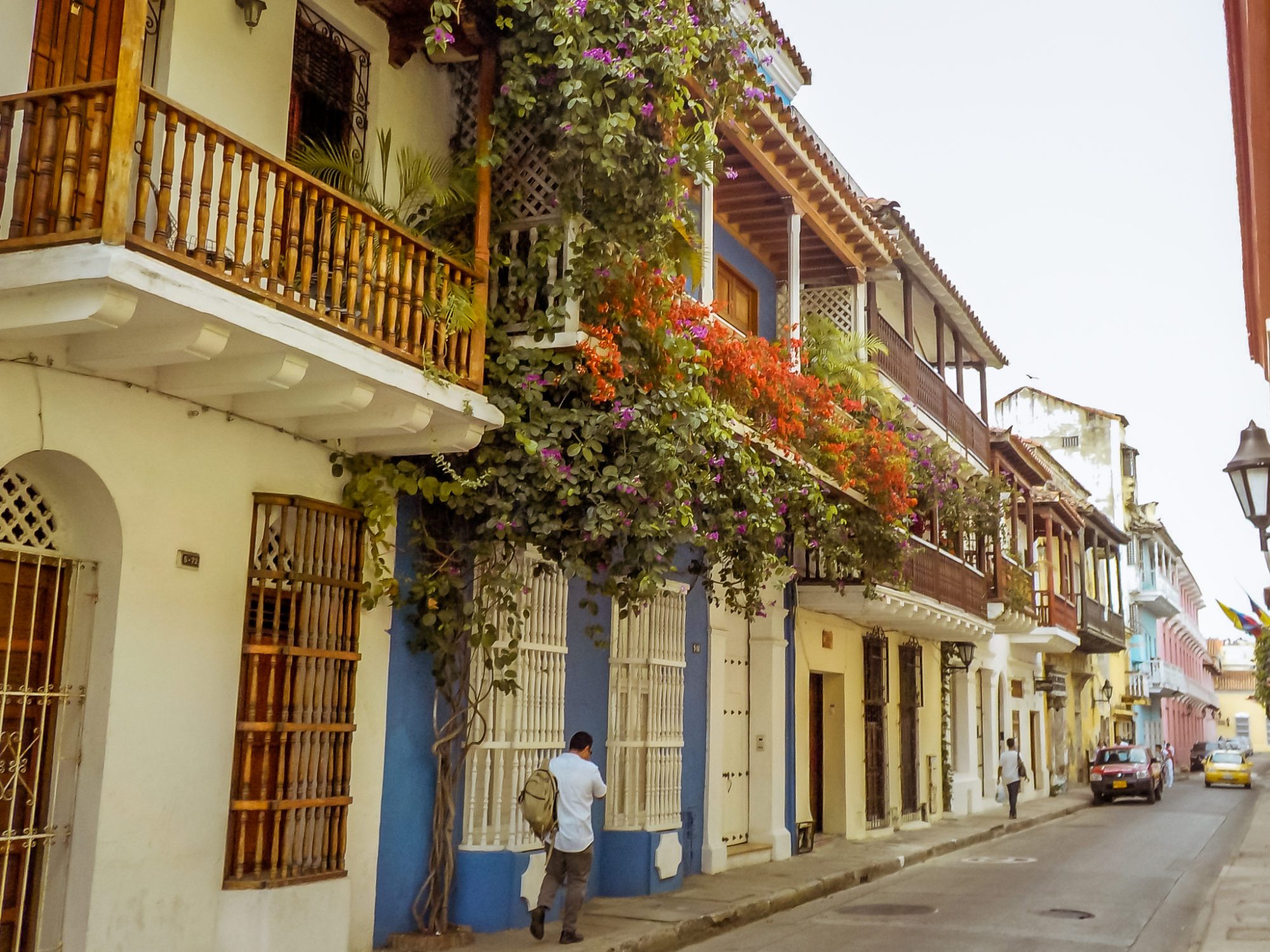 Colombia has something for every solo traveller. Bogota's amazing street art scene, cafes and cobblestone streets are captivating and the perfect place for a solo traveller to wander around. Heading up north, stop at Salento in the Cocora Valley to see the country's famous national tree the Quindío wax palm, then head up to cool Medellin. Take Medellin's incredible free walking tour, head up the city's gondola, and enjoy the nightlife. Then visit and wander the bright streets of storybook Cartagena. Finally, get your nature fix in Tayrona National Park on the beaches or test your endurance on the Lost City Trek. The gruelling 4-6 day jungle trek is sure to help you bond with the other travellers in your group – even if it is about just how badly your clothes smell by the end.
I had one unfortunate taxi scare when I was alone in Colombia and overall I did have to be much more on guard as a female traveller than I did in most other countries I had previously travelled to, save maybe India. But as long as you're smart, Colombia isn't as dangerous as you would be led to believe. Be careful, keep your valuables at your hostel in a safe where possible, and make smart choices. You can't prevent everything bad that could happen, but you can take steps to protect yourself. 
4. Peru for geographic diversity, mountain treks, and amazing food
The diversity that Peru offers may be unmatched by any other country on this list. Peru is home to the Andes mountains, lush Amazon rainforest and incredible Colca canyon. Beyond geographic diversity, the country is also full of ancient civilizations and history to discover. From lost cities to mysterious lines carved in the desert, and cuisine unlike anywhere in the world, Peru should only be missed at your own peril. It's also incredibly easy to navigate the country as a solo traveller.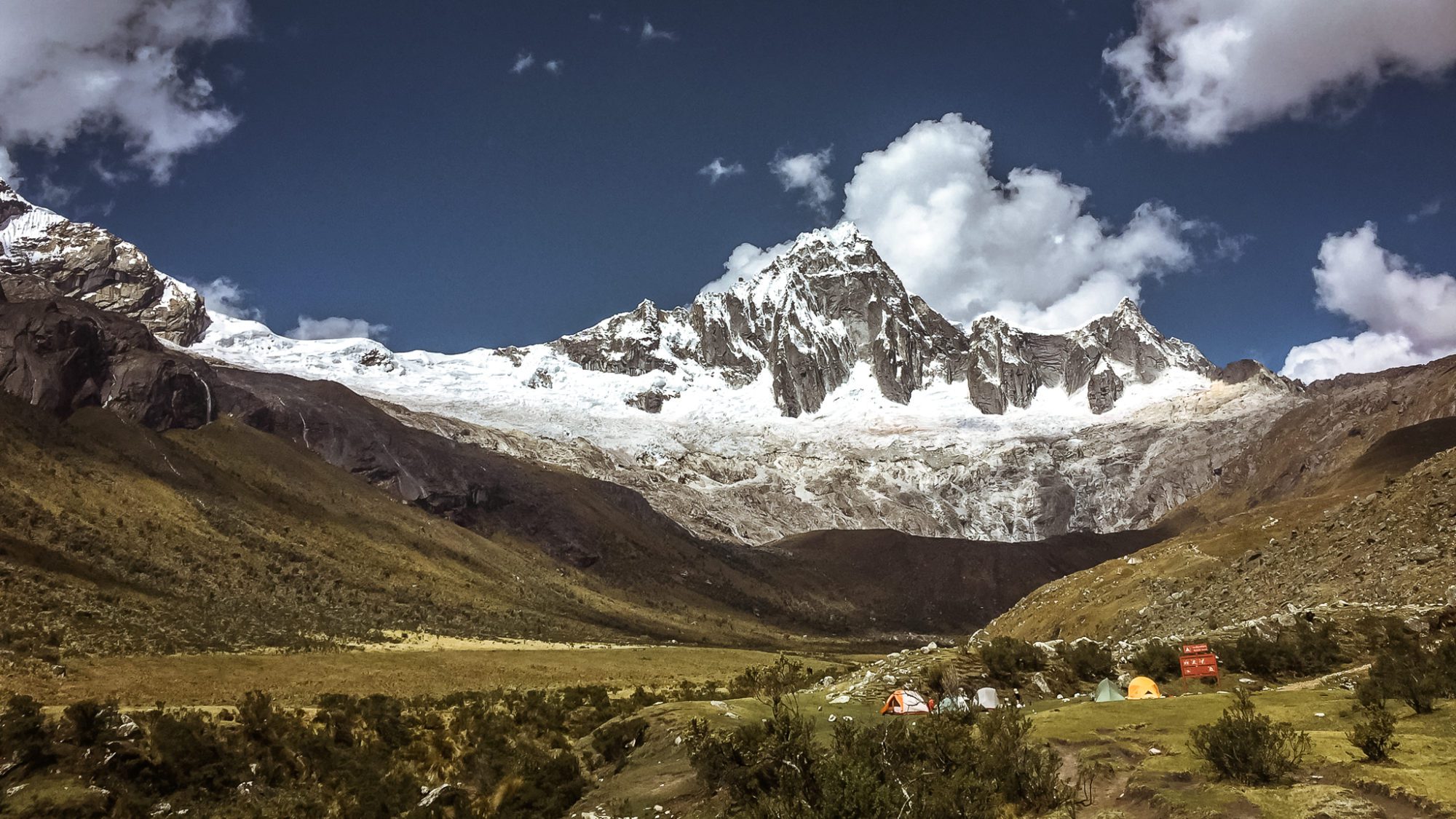 If time allows, spend a week surfing and beaching at Mancora. Then trek the lesser known parts of Peru by basing yourself in Huaraz, located in the breathtaking heights of the Andes. From here you can take a multi-day trek through the Santa Cruz Valley or Cordillera Huayhuash. Move south and experience the chaos of Lima and its delicious (and numerous!) Michelin-Star restaurants (for the flashpackers in the crowd). From Lima, head south to experience the famous sand boarding in Ica or the moonscape of Paracas. You can also take a day trip to the incredible Islas Ballestas, often referred to as the poor man's Galapagos. From there it's south to Nazca for a nausea-inducing flight over the mysterious Nazca lines, famous geoglyphs that stretch hundreds of kilometers wide. Continue southward by bus to Arequipa and walk along the gorgeous colonial gem known as the white city before heading to Colca Canyon where the fortunate may catch a glimpse of the giant Andean condor. Once you've had your fill of canyon country, head to the bustling city of Cuzco to experience Peru's cultural juxtaposition first hand. Spanish colonial buildings mesh with ancient Inca walls in a dizzying array of cultural fusion. Next head to the unmissable Machu Picchu via the Inca Trail, Salkantay, or Lares treks, or take the train. If you're a solo traveller looking for something more off the beaten path, venture to the other less famous lost city of the Inca's, Choquequirao. Once you've drank your fill of the Cuzco region, catch a flight to Iquitos the jumping off point of the Amazon or head to Lake Titicaca. 
Peru is generally very safe to travel in, but exercise caution and avoid walking alone late at night in Lima, Cuzco or on the beaches of Mancora. 
Wherever you go, DON'T FORGET this
When you travel things can and often do, go wrong.  Hopefully, it's something small that makes for a good story in the end.  Regardless, you need to be prepared for the worst! A friend of mine was medevaced to Bangkok from Cambodia and spent several weeks in the hospital there to the tune of $750,000. Fortunately, she had travel insurance! 
Check out World Nomads for a quote*. Their coverage options includes medical emergencies, luggage & gear and trip cancellation.  Hopefully, you never need to make a claim, but if you do you'll be beyond happy you were prepared!
*We receive a fee when you get a quote from
World Nomads
using this link. We do not represent
World Nomads
. This is not a recommendation to buy travel insurance.
5. Vietnam for mountains, motorbike rides, and tailored clothes
Vietnam is one of my repeat favourites for solo trips. When I was based in Cambodia I loved sneaking in a weekend away by myself to Ho Chi Minh City for amazing Vietnamese food, awesome coffee shops and the stimulating buzz of a big and increasingly modern city. Vietnam is equally amazing for longer trips, spending a full month going from South to North, or vice versa. Perhaps even more evident in Vietnam than Myanmar, because everyone heads either South or North, it's easy to adopt travel friends going the same route as you. This makes Vietnam one of the easiest countries to make friends on the road if you're travelling solo.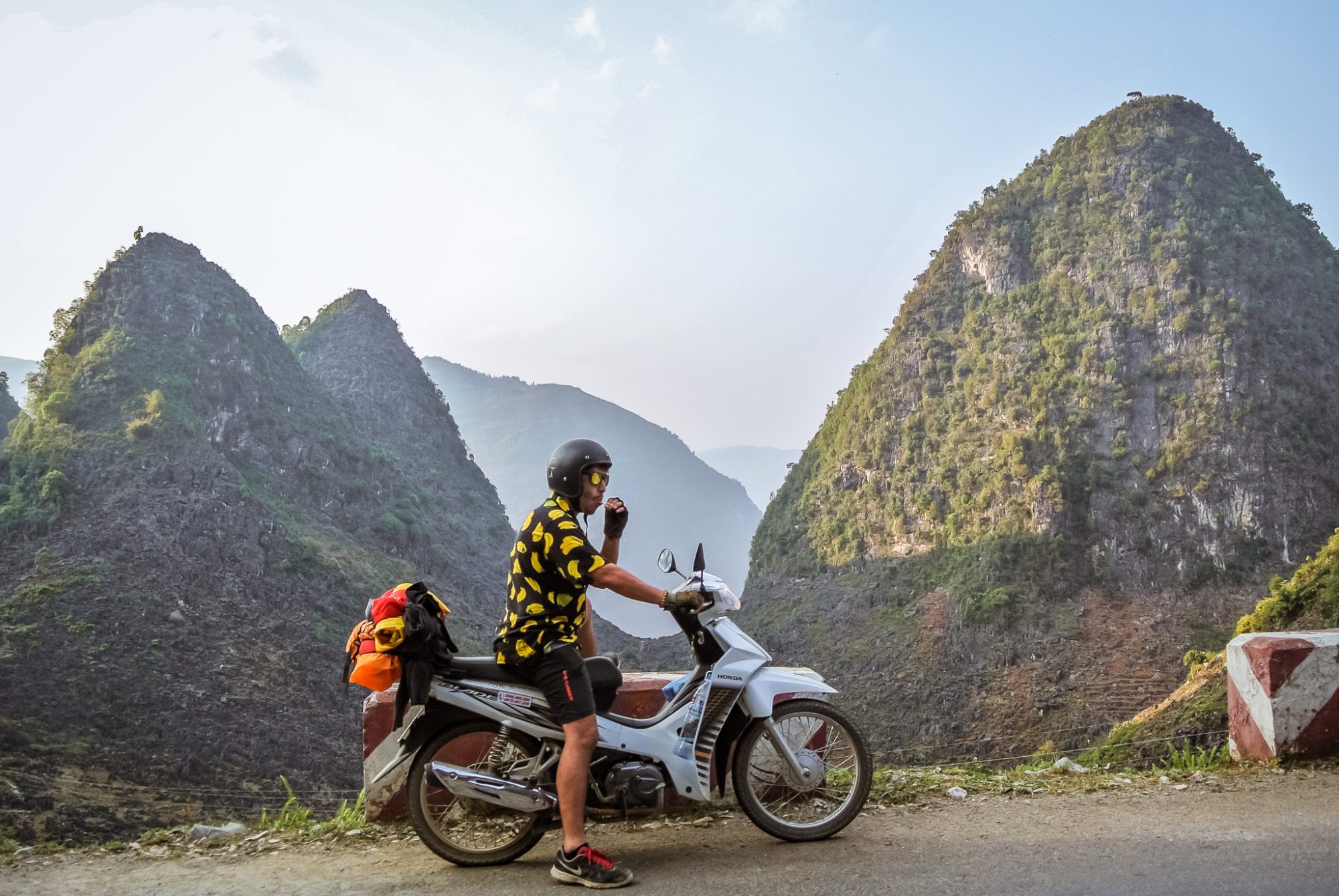 Even scratching the surface of what Vietnam has to offer is hard to put into one paragraph. Starting in the motorbike chaos of Ho Chi Minh City, visit the War Remnants Museum and indulge in some incredible food across the city. Then head north to the "honeymoon capital" of Vietnam in Dalat, which contrary to its name, is actually really nice for solo travellers. Dalat is full of adventure activities like canyoning and mountain biking, not to mention great Vietnamese coffee shops. Carrying on north you can stop at the beaches of Mui Ne and Nha Trang, then visit the charming (albeit touristic) town of Hoi An to have any clothes you would like tailor made for an affordable price. Travel further north to visit charming Hanoi with its quaint egg coffee shops and water puppet shows. Then take in Ninh Binh or Halong Bay's iconic limestone formations. If you don't mind some colder weather, head up north to Sapa to do some trekking or go further afield to Ha Giang's motorbike loop (where you can rent a bike on your own or get behind an experienced driver) and the impressive border waterfalls in Cao Bang province. All of these places have great group tour options or are perfect for solo exploration.
Vietnam is another place I always feel really safe in travelling as a solo female. Again, watch for bag and phone snatchings, especially in Ho Chi Minh City. 
6. Thailand for beach parties, diving, and cooking courses
If you're looking for a great first solo trip, Thailand is probably at the top of the list. The beaches are incredible, the cities (Bangkok in particular) are a whirlwind, the people are friendly, the food is to die for, and the culture is fascinating. While you might be forced to share a large portion of the backpacker trail with hundreds of other tank top-clad backpackers, there are plenty of off-the-beaten-path spots to be discovered.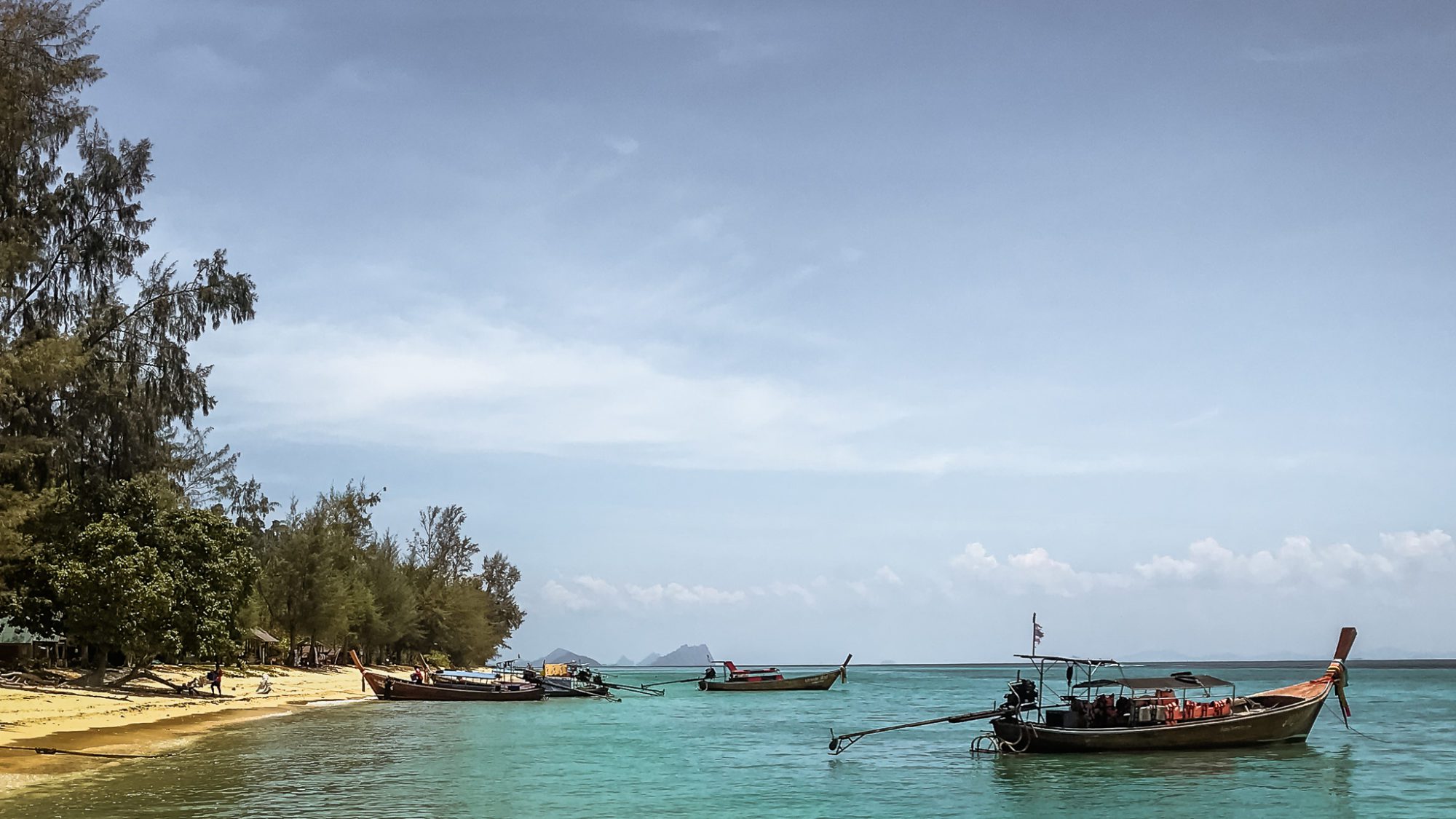 Spend a few days getting acquainted with the chaos of Bangkok by visiting the iconic Grand Palace and Wat Pho, or take a backwaters boat cruise through the city's remaining canals.  Party the night away along the backpacker ghetto of Khao San Road or get upmarket along the many nightclubs of Th Sukhumvit. Once you've had your fill of the big city, head north to Chiang Mai and the surrounding hill country for trekking, cooking courses, and waterfall adventures. If you're craving some time in the sun, make your way south to experience Thailand's islands, including our personal favourite Koh Lanta, and the plethora of diving, beaching, and (full, half, blue, etc.) moon partying that awaits. 
Thailand is an extremely safe country to travel solo in and few streets or areas are dangerous to walk through at any time of the day. Keep an eye on your cash and valuables for unwanted hands and read up on common scams before you go.  
7. Canada for mountains, water activities, and charming cities (Montreal)
Too often we forget about our own backyard. Particularly now as we become increasingly aware of the impact our flights have on the climate crisis, choosing trips close to home is a great option!  From charming cafes and top notch nightlife in Montreal, to the countless mountain and water adventures in the Canadian Rockies, Canada has something for every solo traveller.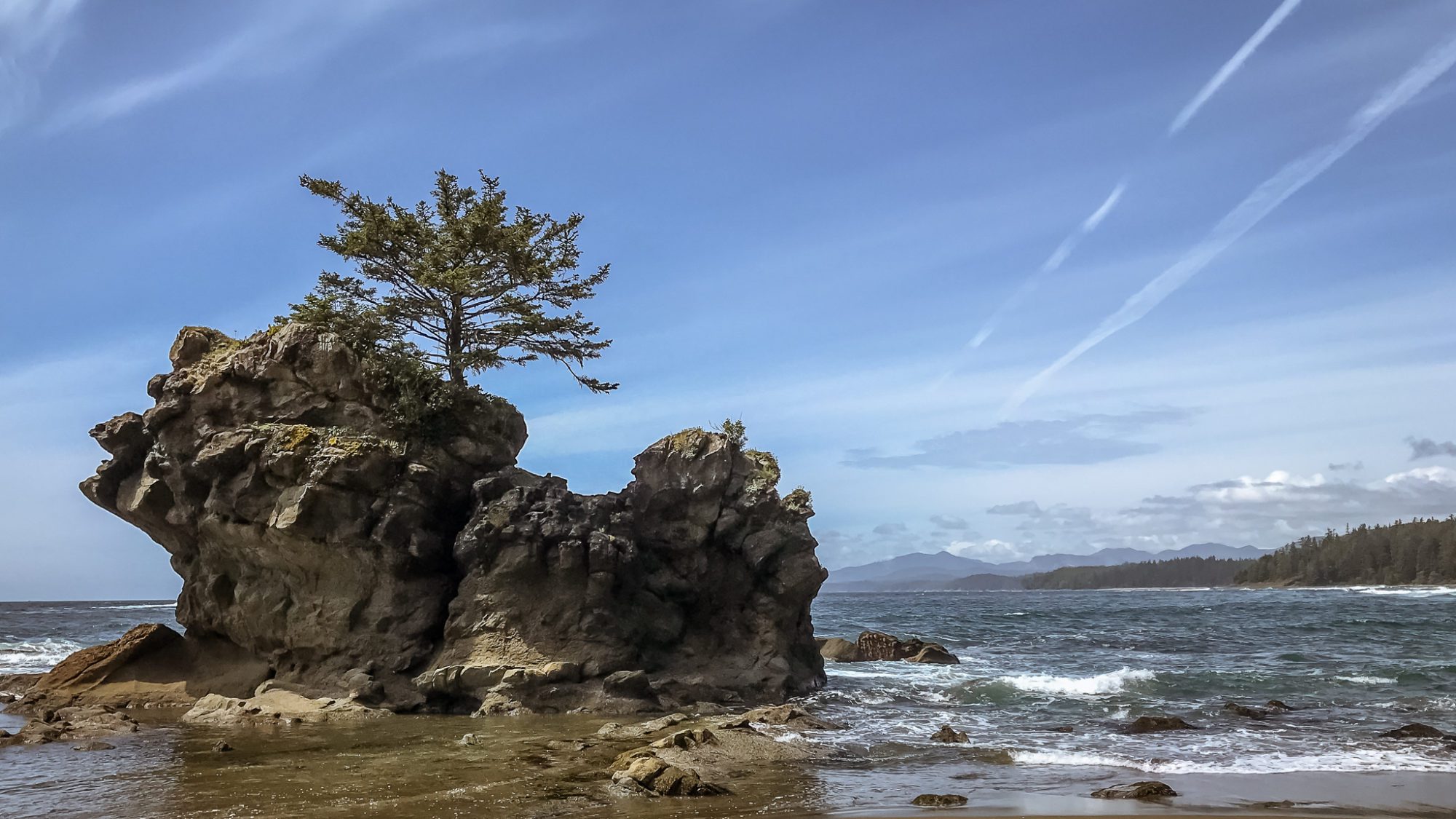 If you're the type of solo traveller who loves a good cafe, museum, restaurant or cocktail bar, look no further than Montreal. Brimming with culture, this charming city is the perfect mix of North America and Europe. If you're in the East anyways, pair this trip with a journey up to Toronto or maybe even down to New York City in the USA. If you prefer the wild outdoors, start in Vancouver or Calgary to visit the incredible Canadian Rockies. There are fantastic one day to multi-day hikes to get your fill of nature, not to mention kayak trips and whale-watching if you head over to Vancouver Island. 
Canada is generally very safe and a great place to go as a solo female traveller. That being said, be aware of wildlife that may cross your path. If you're planning to hit some hiking trails, try to group up with other travellers or locals and be sure to pack bear spray in case you meet a grizzly or black bear en route. 
8. Taiwan for street food, hot springs, and waterfalls
Taiwan is surprisingly underrated, particularly for solo travellers. The people here are unbelievably friendly and helpful, so even if you stop for a moment on the street I can guarantee someone will come up to you and ask if you need help. It's also full of incredible nature, including some of the best hot springs around.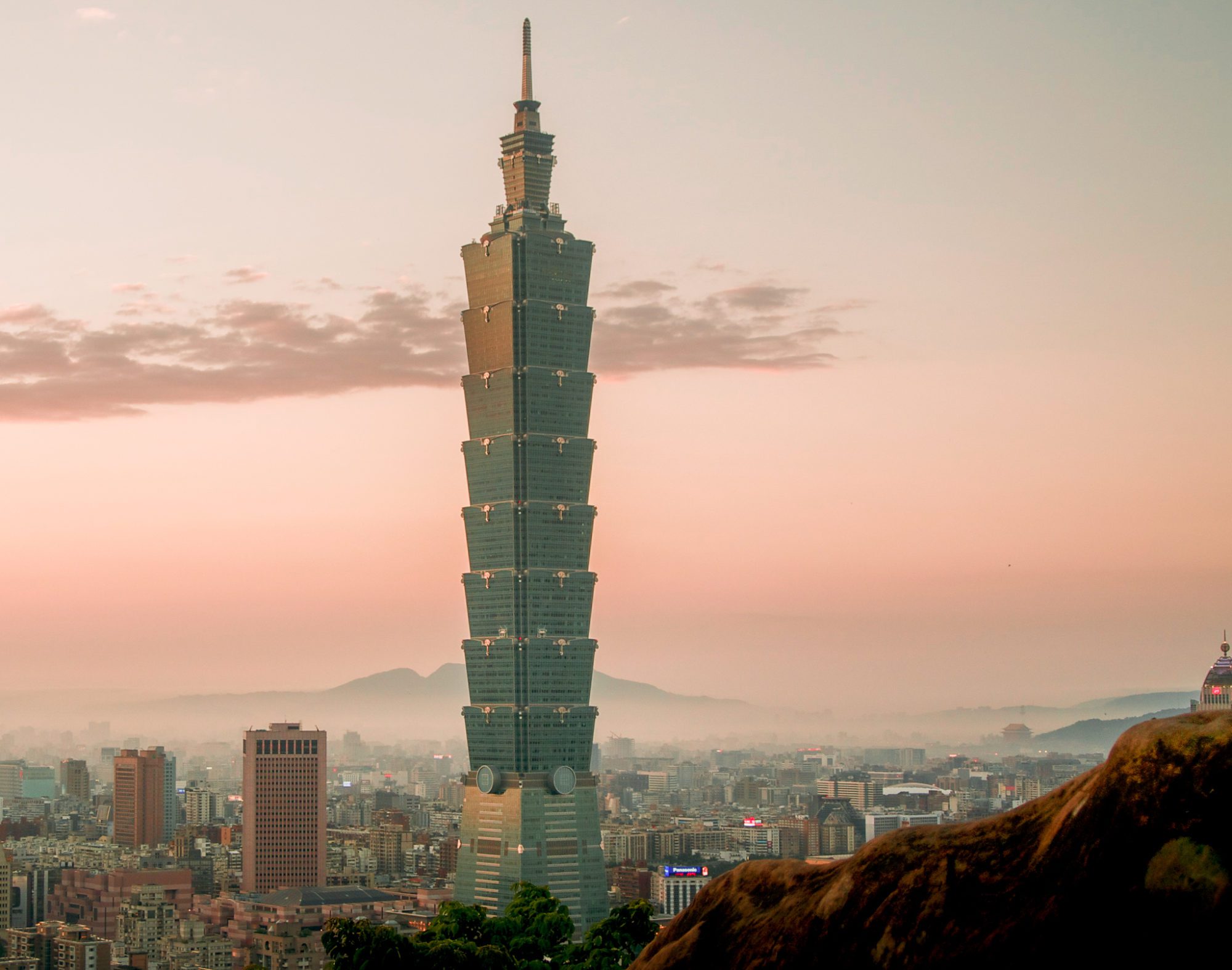 Taipei is a mecca for any solo traveller who loves sampling different street foods with markets galore. You can also easily get around the city by public transit to access the zoo, the city's gondola, and its beautiful temples. Take a quick jaunt up Elephant Rock to see the sun set over Taipei 101 – while you may be a solo traveller, you certainly won't be alone for this view. Taiwan is such a small country, that it's easy to base yourself in Taipei and do plenty of day trips to the incredible Taroko Gorge, hot springs in Beitou, and beautiful waterfalls in Pingxi. Overall Taiwan is a great solo trip, whether you base yourself in Taipei or travel around the country. 
Taiwan is another generally very safe option. I never had any issues here and would highly recommend Taiwan as a solo female traveller.
9. Indonesia for volcanoes, rice paddies and yoga
Indonesia is one of my favourites for diverse adventures on a solo trip. If you're looking to do some serious solo relaxation time, you can head to Bali for all of the smoothie bowls, yoga classes, rice field walks and massages your heart desires. If you're looking for a bit more of an adventure, travel over to one of the neighbouring islands for some rougher travel with lower tourist numbers.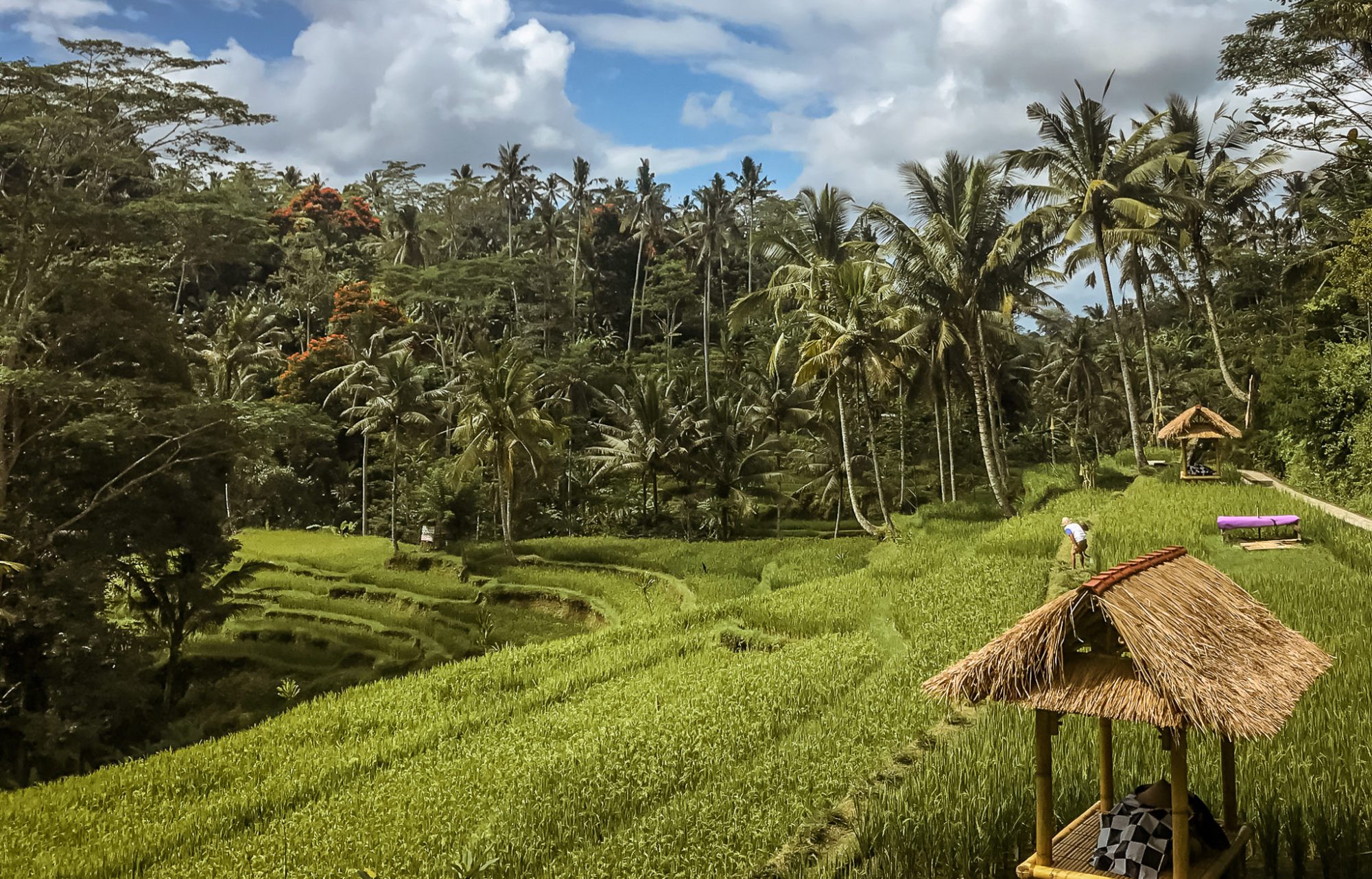 Indonesia, home to some 18,000 islands, has no shortage of travel options. Bali is obviously the most popular place to go, and if you're getting your toes wet with solo travel, it might be a great starting point for you. Head to Ubud for yoga classes galore and smoothie bowls in the rice fields, visit the waterfalls up at Munduk, and maybe try a surf lesson in Kuta. If you're looking to try a bit less polished of a trip, head to the island of Flores where you can see the amazing volcanic lakes of Mount Kelimutu. Flores also serves as the jumping off point to see the incredible Komodo dragons. If you're more of a great apes fan, travel to the island of Sumatra where you can see Sumatran orangutans in their natural habitat from Bukit Lawang. Overall, the options are endless in Indonesia, and can suit any kind of solo traveller.
With such a vast array of islands, all unique to themselves, it's hard to put one safety rating on the entire country. Overall, Indonesia is a very safe place to go, and whenever I have visited solo I haven't had any issues. However, do be mindful of the laws here and, again, use common sense.
10. Sri Lanka for train rides, spicy food, and beaches
Sri Lanka has continued to soar in popularity for travellers. With its magical train rides, incredible surf, and delicious spicy food, Sri Lanka is deservedly popular. It's a slightly more relaxed place to travel than India, which makes it a good option for solo female travellers looking to get their feet wet exploring South Asia.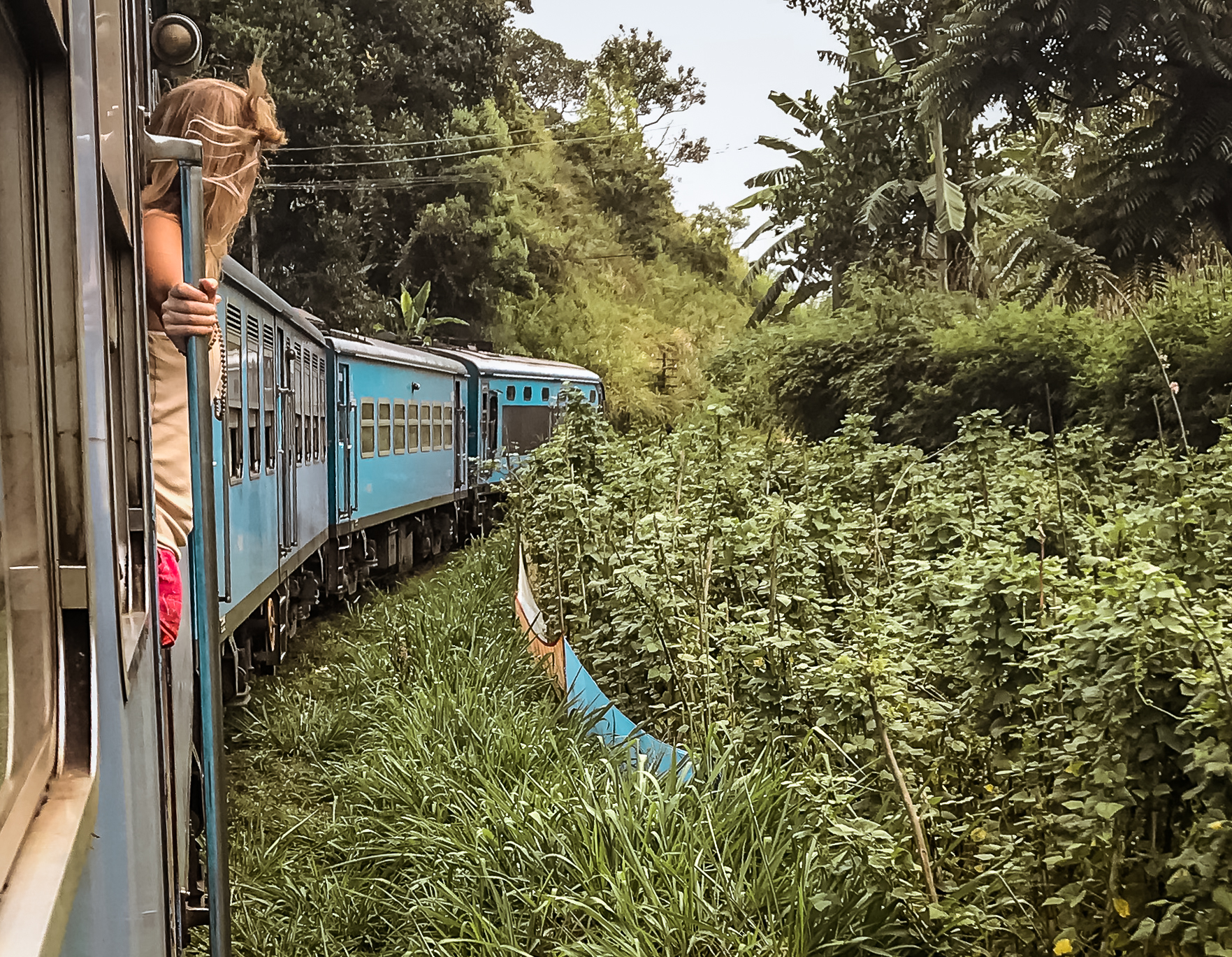 After getting settled in and spending a day or two acquainting yourself with the country's largest city, Colombo, venture inland via train to Kandy to experience the cultural heart of the country. From Kandy take the iconic train (yes, the one you've seen all over Instagram) further through stunning countryside and make the sacred pilgrimage up Adam's Peak. Alternatively, spend several days exploring the tea country of Nuwara Eliya or Ella. If beaches are more your thing, head south for the best of Sri Lanka's beaches. Be sure to experience the white sand of Talalla Bay and catch the waves at Weligama or Hiriketiya. To take a break a break from the sun, interrupt your beach days with a day trip to the old forte at Galle. If you have time, venture further afield to Sigiriya (Lion Rock), north to the cultural melting pot that is Jaffna, or east to the surfing mecca of Arugam Bay. 
Sri Lanka is a safe country to travel in, but subject to cultural and religious clashes. Check security warnings before heading out. 
Disclaimer: Some of the links in this post are affiliate links. If you click one of the links and make a purchase we'll earn a small commission at no cost to you. Just like the travel backpacks we build, we're very particular . So any products or services we suggest, we test and use ourselves before making any recommendations or endorsements.