Nepal's Langtang Valley trek is one of our favourite forgotten jewels of the trekking world. With jaw-dropping mountain peaks, bright rhododendron, tiny villages, Buddhist monasteries, and welcoming locals, the Langtang is sure to solidify your love for Nepal. The earthquake that rocked the country in 2015 devastated the Langtang valley. But the area has now reopened to trekkers and choosing to trek here is an excellent way to help Langtang's resilient earthquake survivors rebuild their livelihoods.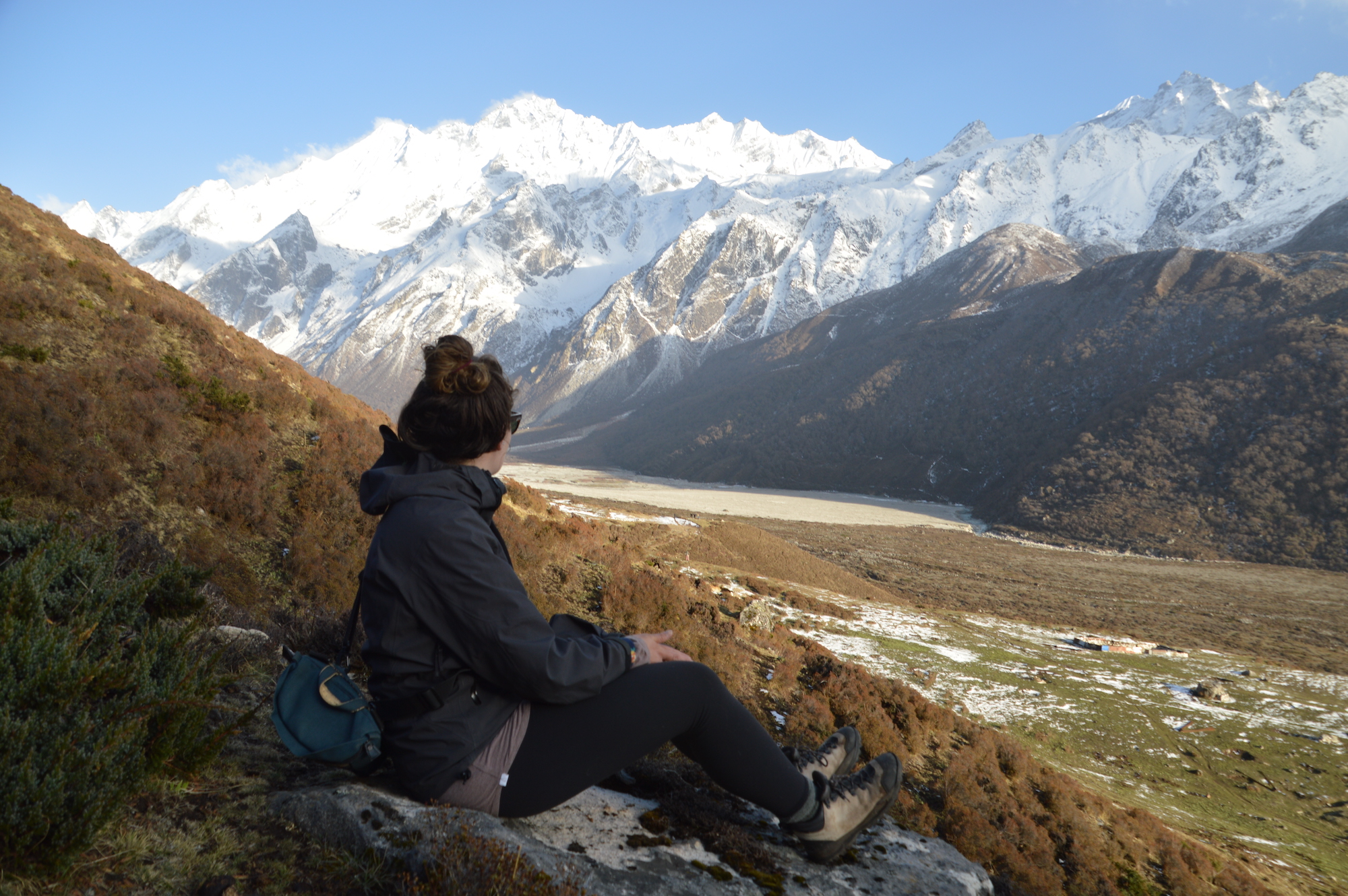 When is the best time to hike the Langtang Valley trek?
The best time to trek the Langatang is September to December or March to May .  Clear skies and perfect hiking temperatures create the ideal conditions for trekkers.
How long does it take to hike Langtang Valley?
The hike is typically completed in 7-10 days, but there are plenty of ways to extend the route if you have more time.
What permits are required for the Langtang Valley Trek?
To hike the Langtang you'll require:
TIMS (Trekkers' Information Management Systems) card for 2000 RPS (pick this up in Kathmandu); and
Entrance ticket to Langtang National Park  (approximately 3390 RPS).
Where do you stay and what do you eat on the Langtang Trek?
The incredible thing about trekking in Nepal is that the teahouses in the villages along the way offer basic accommodation and food (namely, a lot of dal bhat!),  This means you can minimize your pack weight as there is no need to carry a tent or food provisions along with you.
Why go on the Langtang Valley Trek vs. Annapurna Circuit or Everest Base Camp?
Most travellers visiting Nepal gravitate towards the Annapurna Circuit or Everest Base Camp treks. Langtang has always offered a quieter option with fewer tourists and less infrastructure (there's certainly no road like the Annapurna Circuit now has). Sadly, Langtang has made its way further off the map after the 2015 earthquake that destroyed lives, homes, and trails. In the three years since the quake, homes have been rebuilt and trails reforged, but the number of trekkers has hardly increased. Trekking here provides an invaluable opportunity to bring income back into a region that is struggling to rebuild. Besides being a quieter trek where your visit can make an important difference for the income of local communities, Langtang is easy to access from Kathmandu. It's also a lower elevation trek (the highest village is at 3850m), which mitigates the risk of altitude sickness. There are a number of great, basic teahouse options, so you can easily trek this route without a tent.
Don't Forget Travel Insurance
In remote areas travel insurance that covers emergency evacuation or medivac is absolutely essential. My former roomate was medivaced to Bangkok from Cambodia after a medical emergency and her travel insurance ended up paying out a six figure sum for the medical bills.
For adventure activities like hiking the Langtang,  check out World Nomads. They offer 5-star customer support and cover emergency evacuation.  Don't start your trip without it! 
Itinerary for hiking the Langtang Trek
Day 1: Travel from Kathmandu to Syabrubesi
Catch the bus in Kathmandu in the morning (approximately 550 RPS) to travel the 122 km north to the kicking off point for Langtang – the town of Syabrubesi. Be forewarned that this bus ride is really quite terrifying, but that's part of the adventure! It can take anywhere from 8 to 12 hours to reach Syabrubesi by bus. Do be prepared to show your TIMS card and permit along the way. Once you arrive in Syabrubesi, find a teahouse for the night and tuck into bed early to prepare for your first day of trekking.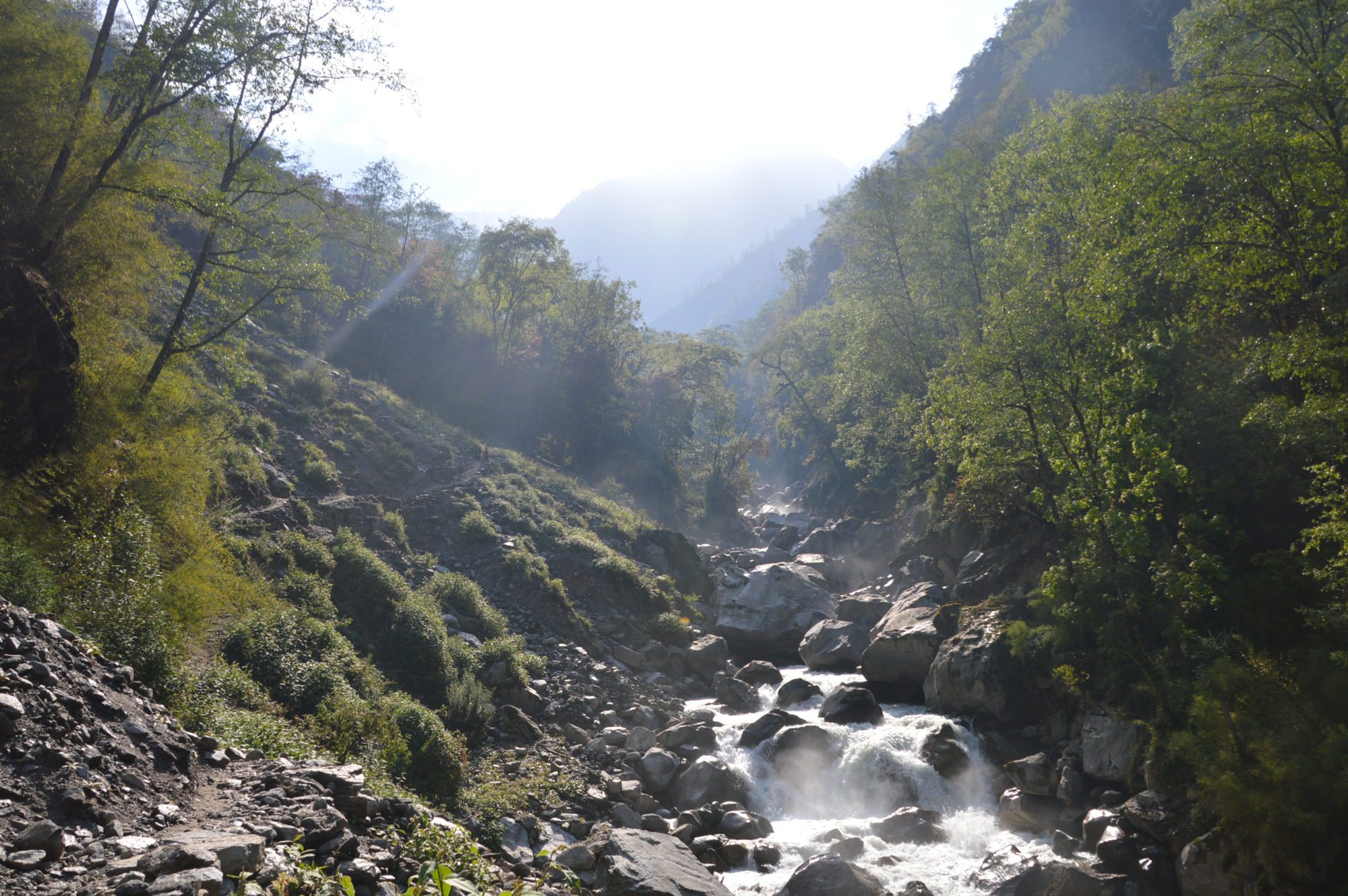 Day 2: Syabrubesi to Lama Hotel
The first day of the Langtang valley trek takes about 6 hours, depending on your pace. The trail crosses the Bhote Kosi River and weaves through oak and rhododendron forests (watch out for animals suddenly coming around the corners!). Beautiful Lama Hotel is a great place to stop for your first night with several good teahouse options.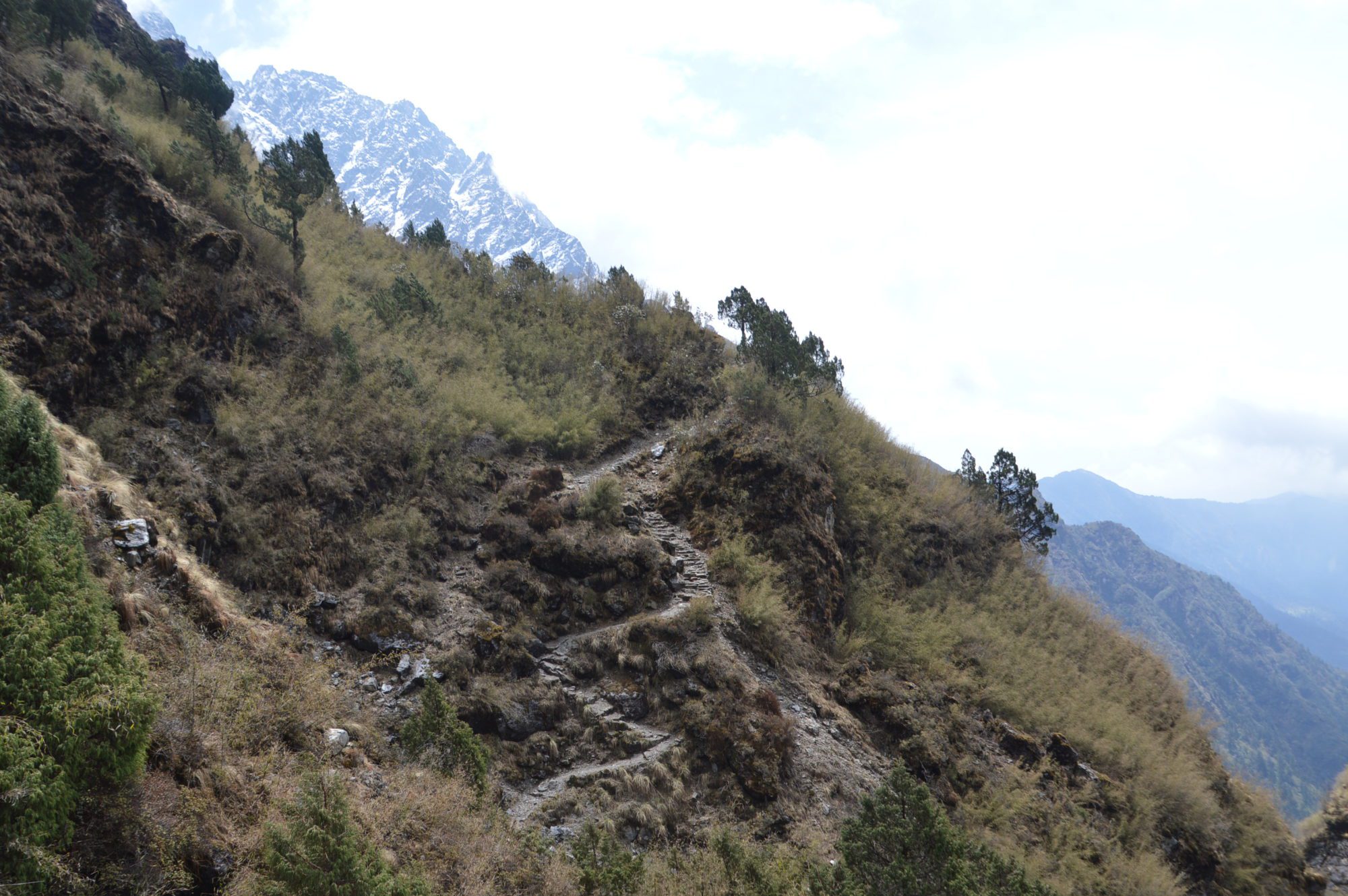 Day 3: Lama Hotel to (New) Langtang Village
Day 3 takes just over 6 hours and ends 100 metres past the tragic site of old Langtang Village. This is where the devastation of the earthquake was felt the most strongly in the valley. Only a single house survived the landslide caused by the quake in 2015. 175 villagers and 41 foreign trekkers were killed in the village during this tragedy. These names are commemorated on a memorial mani wall where the village once was. Just a short walk up the valley, Langtang Village is being rebuilt. Staying here is an important way to support the earthquake survivors as they rebuild their lives after losing so much.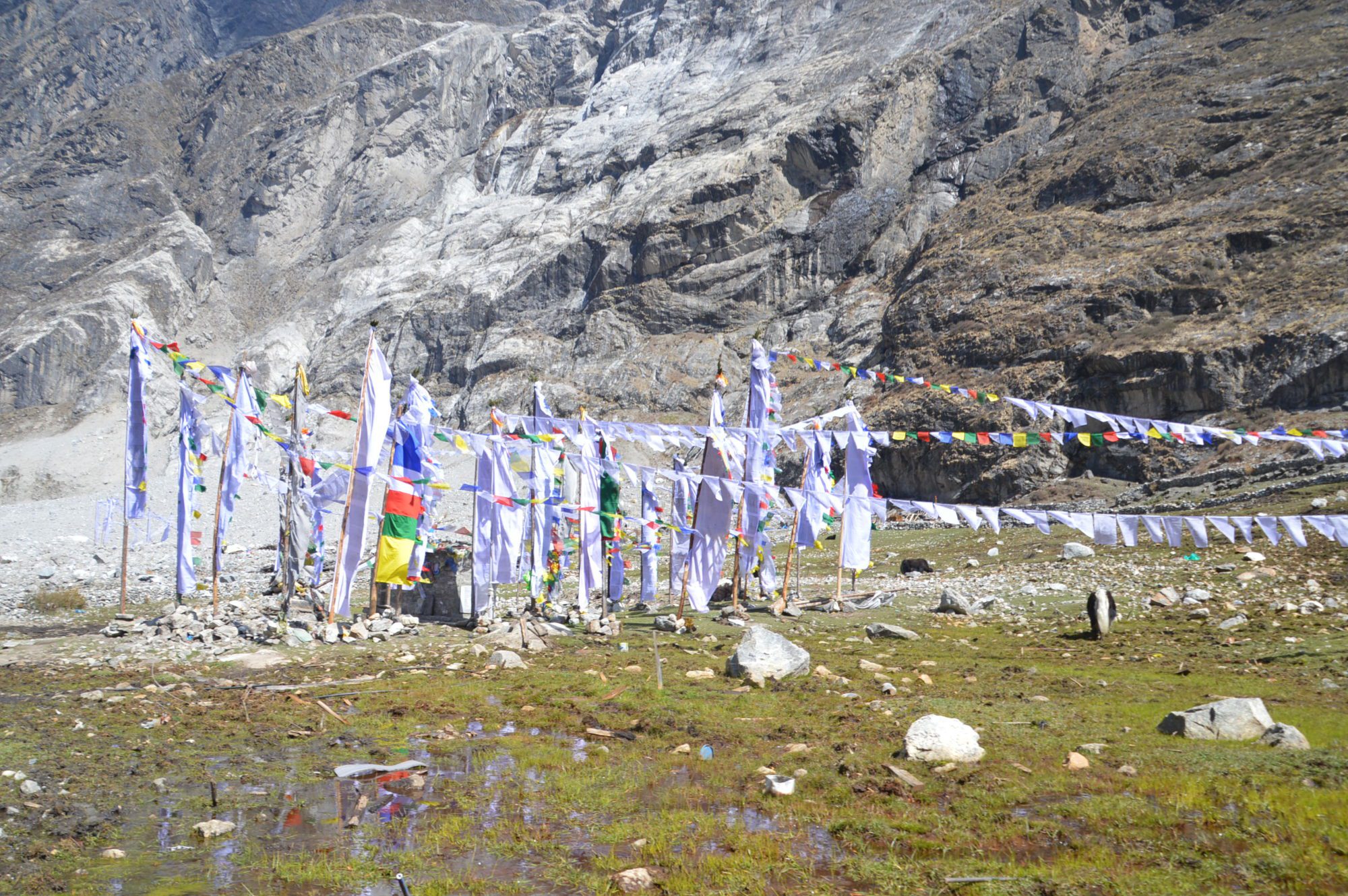 Day 4: Langtang Village to Kyanjin Gompa
Day 4 takes you to the highest village you can stay at: Kyanjin Gompa. As you reach the higher altitude here, the valley opens up into yak pastures surrounded by towering mountains. It's only a 4 hour walk, so be sure to take your time and allow your body to acclimatize. The elevation here can be an issue for some people. Kyanjin Gompa is home to an incredible monastery, a yak cheese factory, and a small village. It's a beautiful place to stay for a few nights and explore the surrounding peaks if you have the time.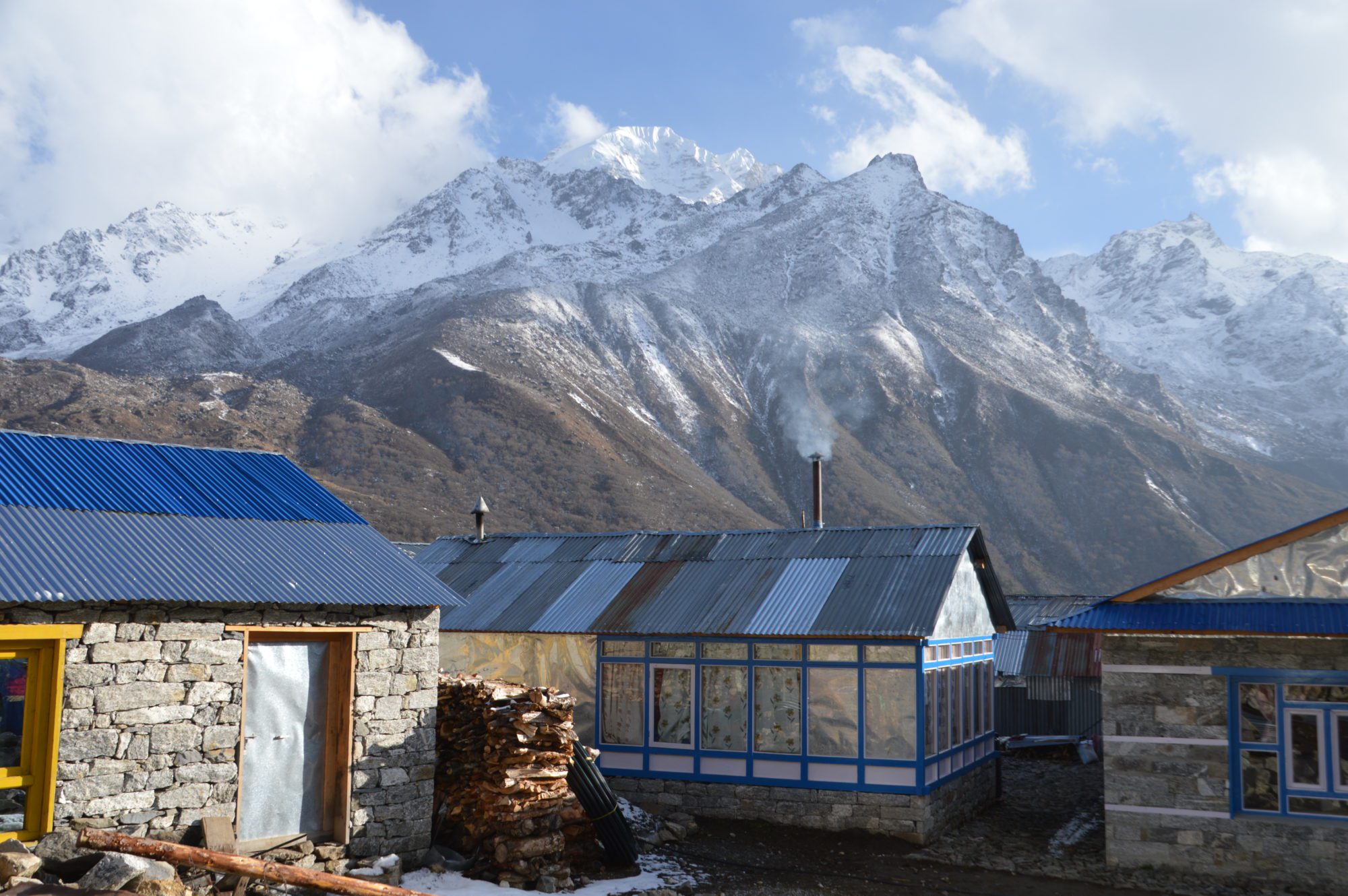 Day 5: Kyanjin Gompa (with a trip to Kyanjin Ri)
Breathe a sigh of relief as you get to leave your big pack for the day at the teahouse you stay at. If the altitude isn't bothering you, it's highly worthwhile ascending Kyanjin Ri, which at a height of 4350m offers incredible vistas of the surrounding area. If the altitude is making you feel a bit dizzy, sit by the monastery and take some time to relax – you've earned it!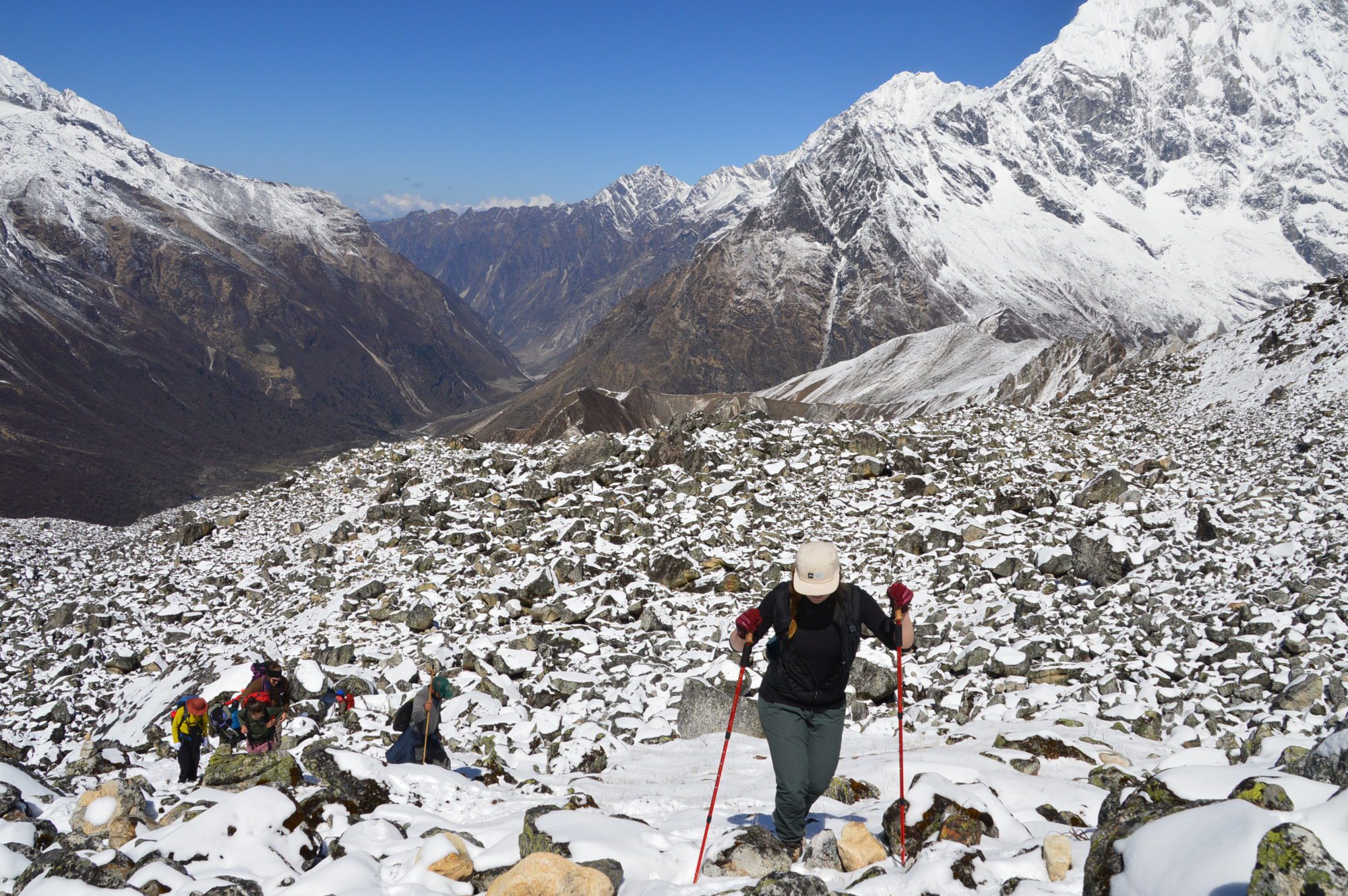 Day 6: Kyanjin Gompa to Lama Hotel
The way down to Lama Hotel should take about 5 hours. Your knees will feel the descent and you'll be thanking yourself for bringing trekking poles to ease the load! Once you get to Lama Hotel treat yourself to some momos or more dal bhat.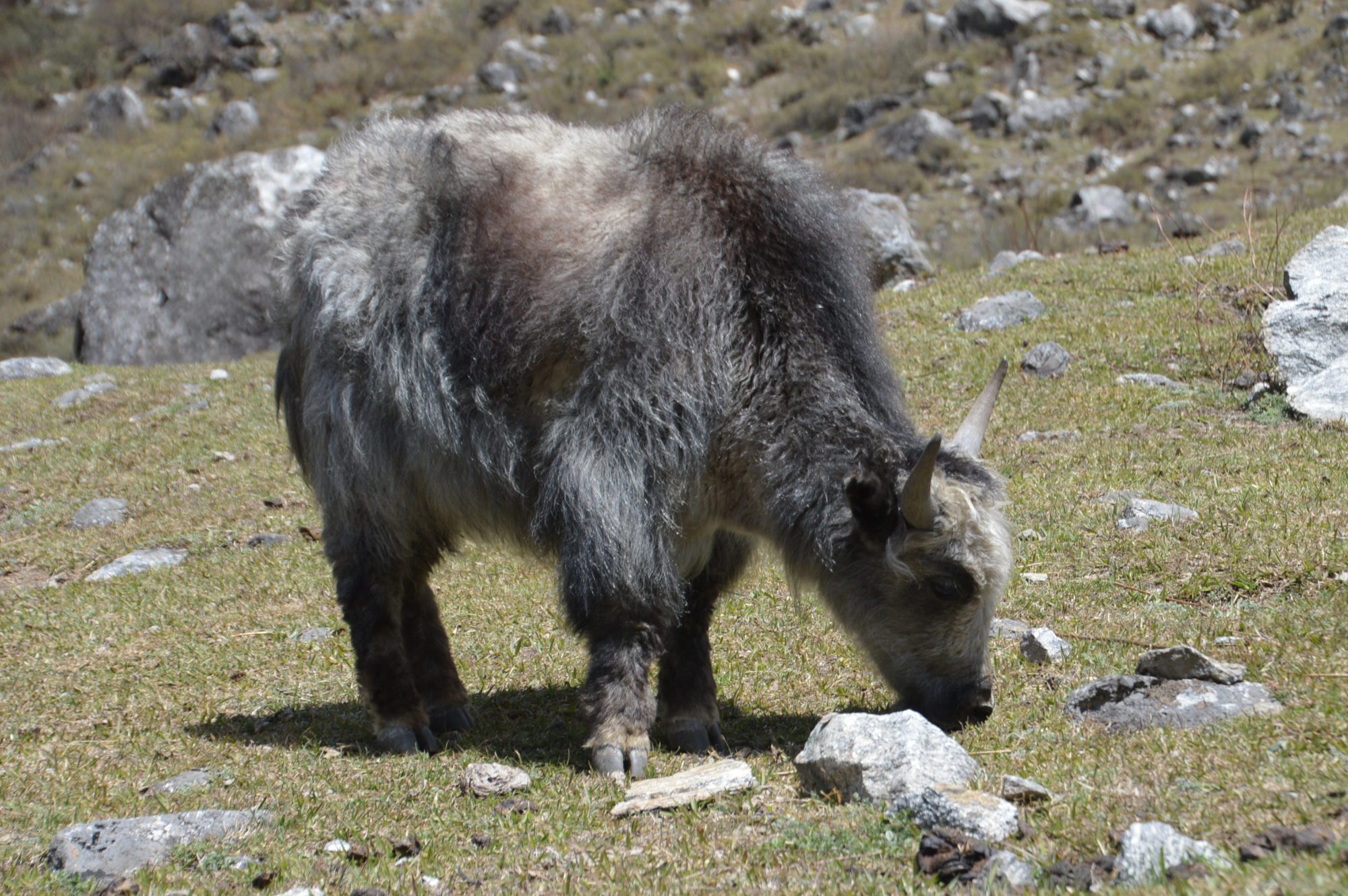 Day 7: Lama Hotel to Syabrubesi
The final day should take around 6 hours to descend, getting you back into Syabrubesi for a needed early bedtime.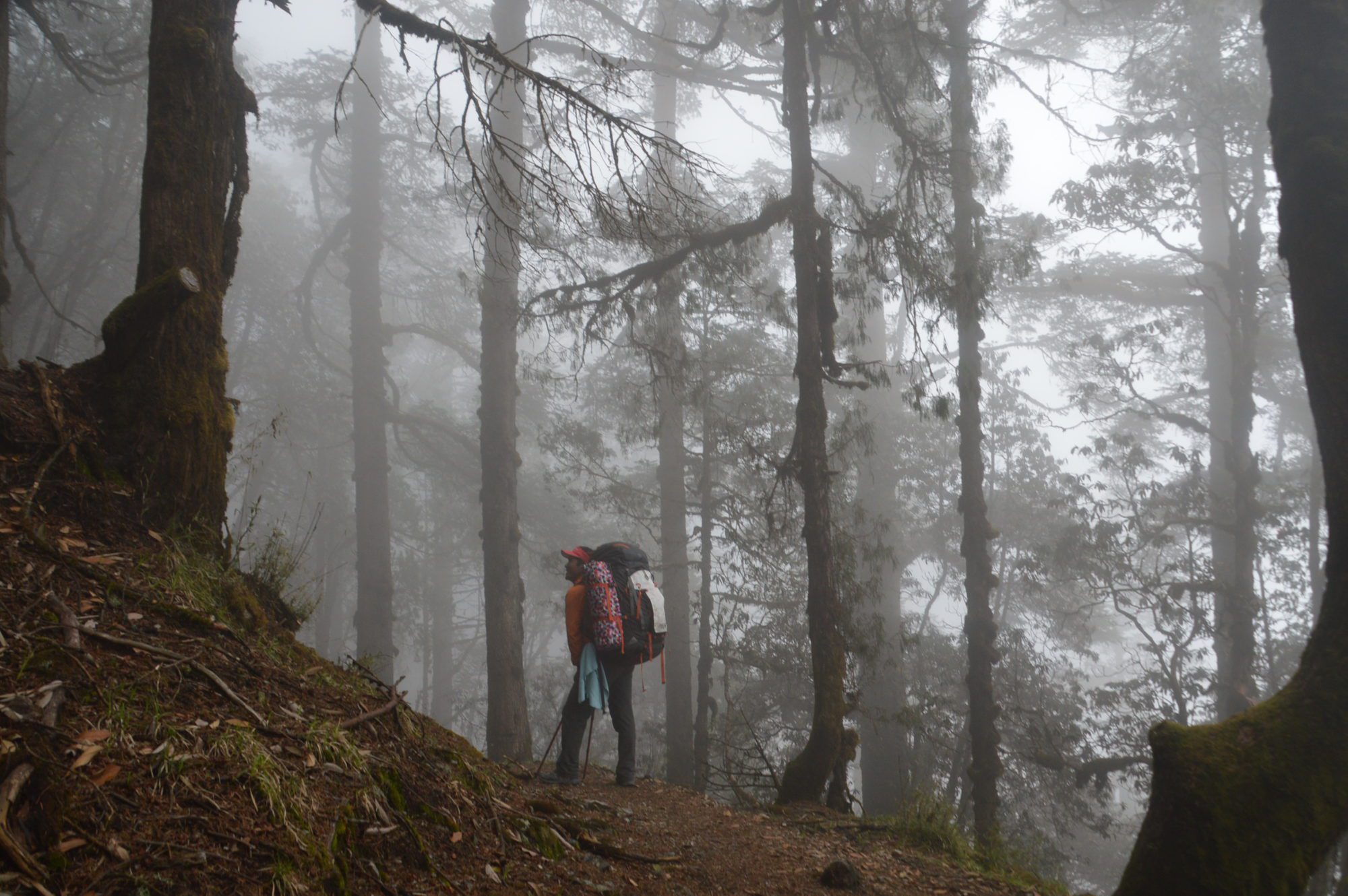 Impact of the Earthquake on Langtang
The 2015 earthquake has had immeasurable repercussions for the communities in the Langtang valley. With a significant amount of infrastructure destroyed and a rapid drop in income with fewer tourists visiting, this area continues to suffer greatly. There are fewer kids in the communities you trek through than there were before the earthquake. This is a result of the local schools destroyed by the earthquake. Families who have the funds to do so, send their children to boarding schools in Kathmandu to get an education. With the only employment opportunities being subsistence agriculture or the now quiet tourism industry in their home villages, a number of these young people won't return to the area. Those who don't have the money to send their children to Kathmandu lose out on giving their children an education. With this in mind, trekking to Langtang has never been more important from a sustainable tourism perspective.  For more insight, this beautiful photo story showcases the personal stories of the survivors in Langtang.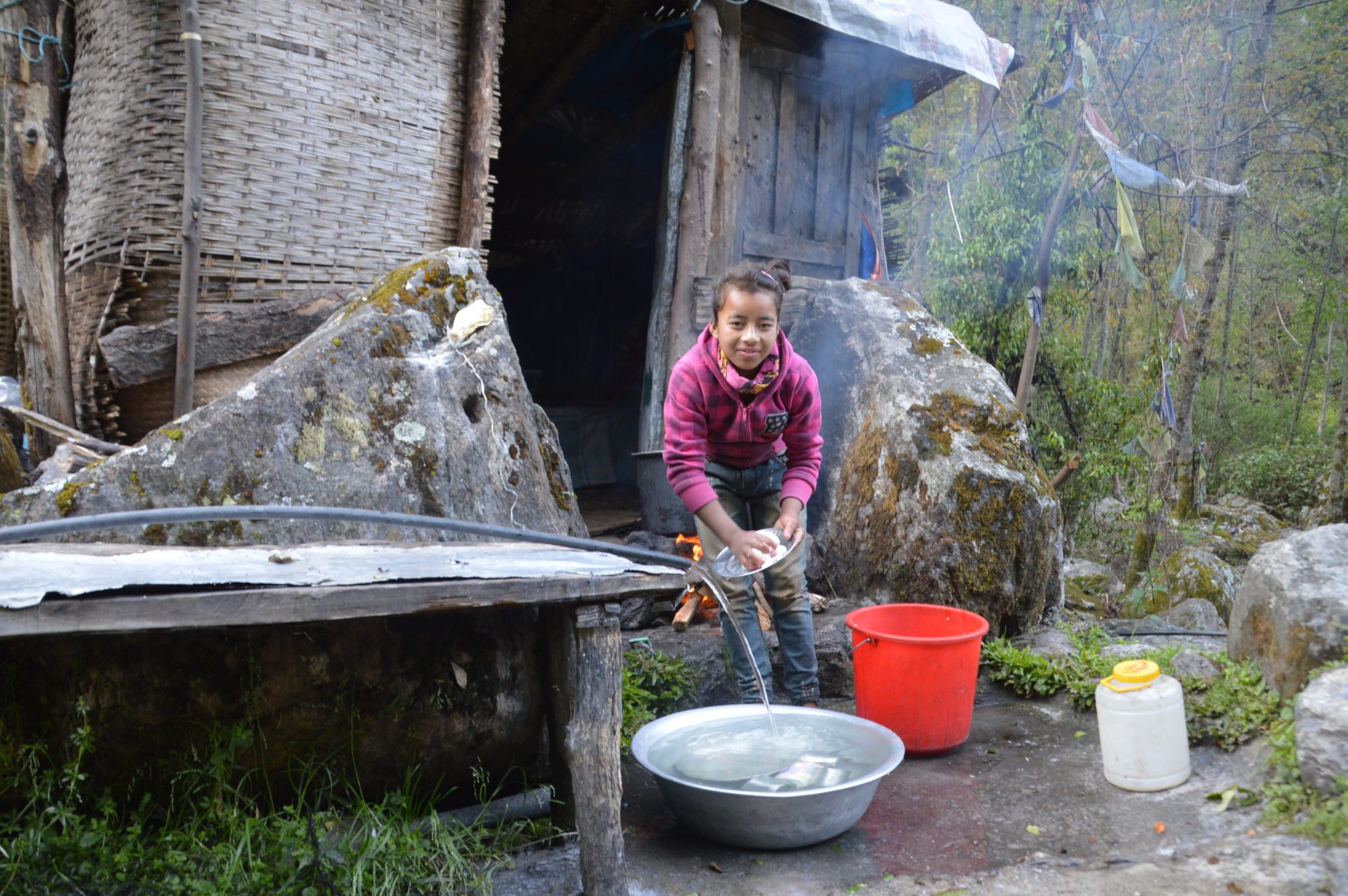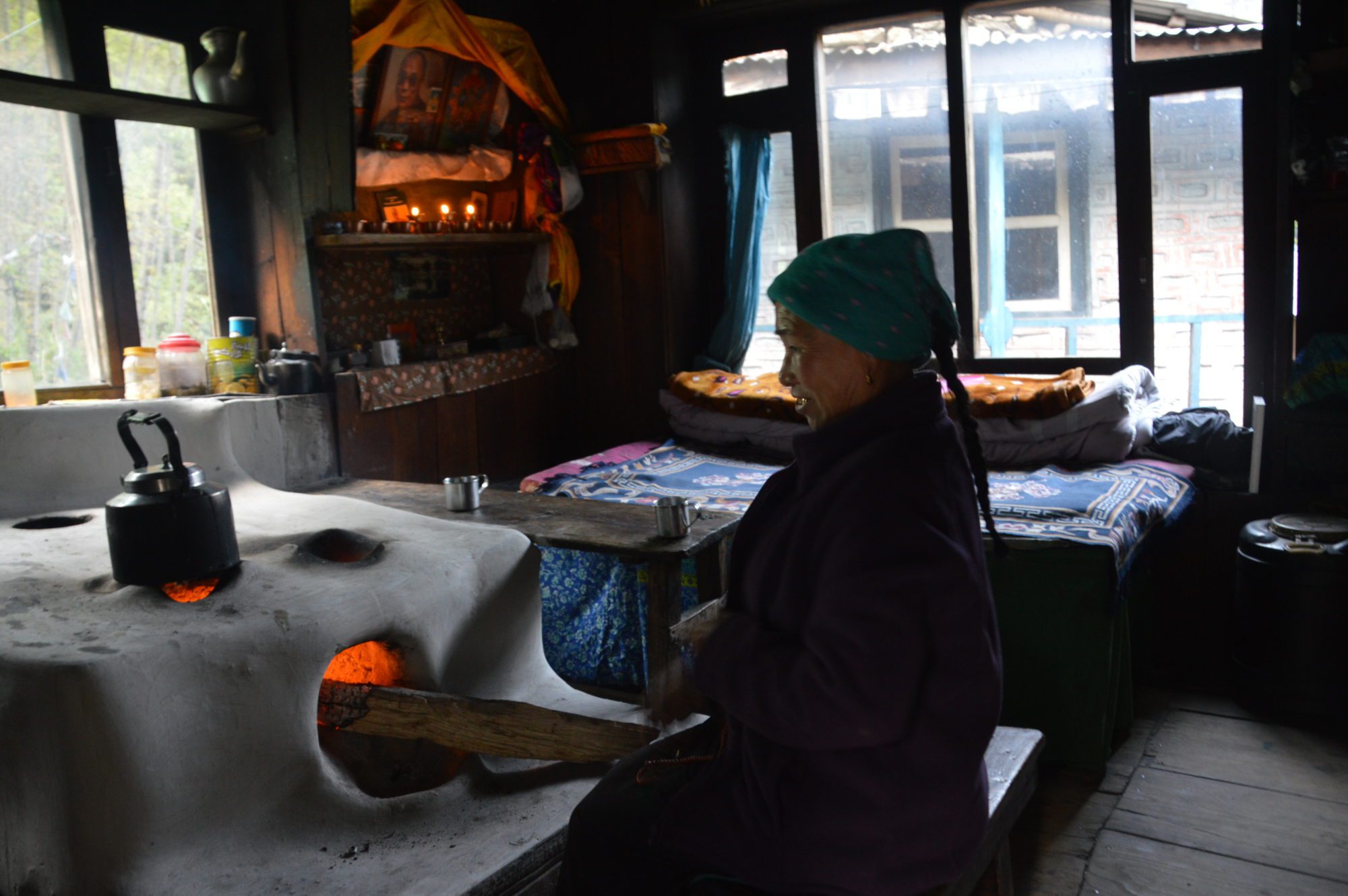 *Thanks to the wonderful Lisa Smith for giving us updates on the Langtang trek post-earthquake and allowing us to share her beautiful photos that you see featured in this article.