Our vision for a better travel pack eventually hit a point where we needed to test our assumptions in a way that we couldn't do with computer models or drawings. Why? Sometimes something that looks good on paper looks terrible it real life.. This meant it was time to make our very own backpack prototype.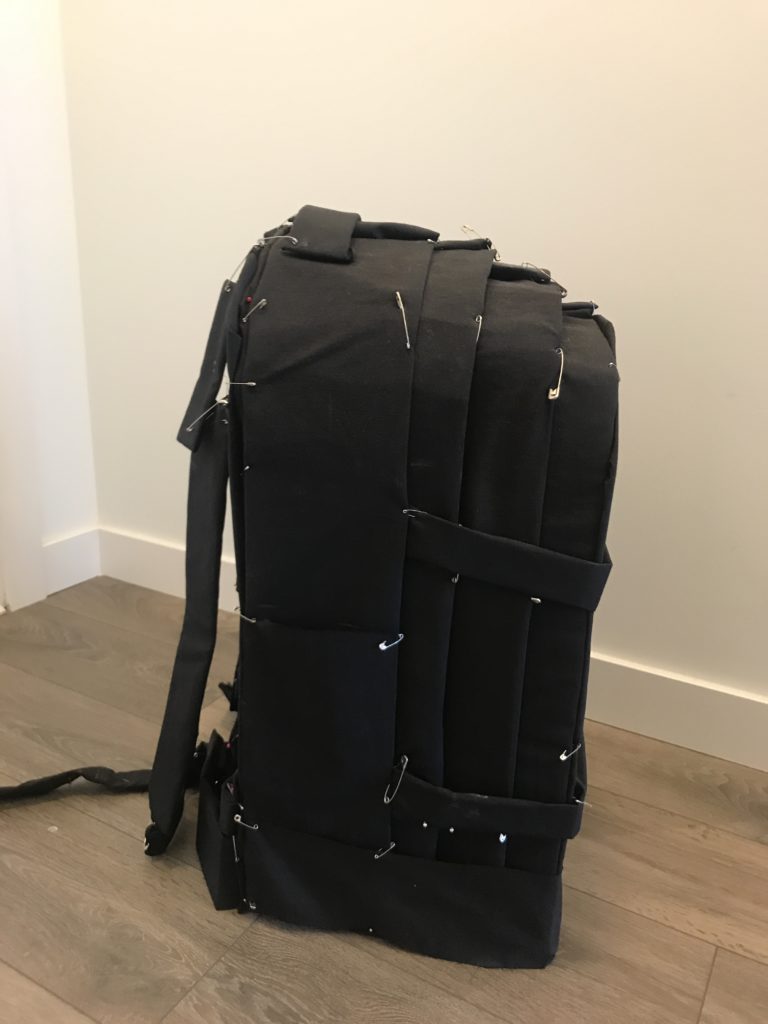 Our limited sewing experience (we're excluding Grade 7 home economics) and lack of a sewing machine (not that we'd know where to start) forced us to get creative. We ventured down to our local sewing supply store and picked up the following key ingredients for our backpack prototype stew:
From here we broke our design down panel by panel, (somewhat) meticulously wrapping the fabric around a cardboard frame and securing it with the pins. After poking ourselves countless times (pins are not the smartest fastening idea), we eventually had something that resembled a backpack (albeit not the most comfortable or practical travel companion)! Without further ado, please give a warm round of applause for our first (rough) prototype: The Pin Bag!
We were even fortunate enough to recruit a friend that was brave enough to try on this dangerous looking prototype! Thanks Travis!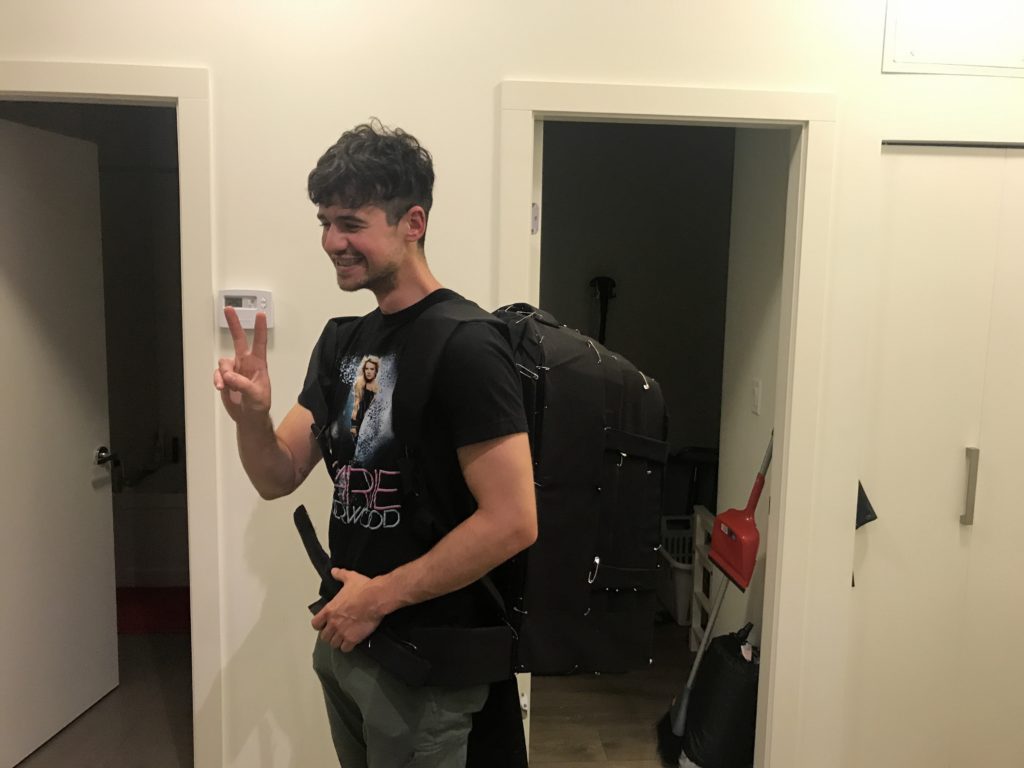 Tip of the week for aspiring backpack builders: Staples provide an excellent and safe alternative to pins should you wish to embark on your own prototype construction at home.