At first thought your travel backpack may seem like a small detail required for your next incredible adventure. While it may seem insignificant, the wrong backpack or luggage can waste your time, cost you money, and hold you back from having the trip of a lifetime. We built the Khmer Explorer Travel Set after years of struggling to find a full-size travel backpack that was large enough for gear intensive adventures, but also had features designed specifically for adventure travel. The Khmer Explorer will transform your life on the road. You'll  spend more time focusing on the fun parts of travel like meeting new friends, experiencing new cultures, and learning more about yourself. Here are 10 ways the Khmer Explorer Travel Set will improve your next epic adventure.
1. Get (and stay) organized with the integrated packing system.
Packing cubes are essential. They keep your gear separated, allow for the compression of larger items, and prevent your stuff from spreading out everywhere when you get to your destination. Unfortunately, most packing cubes weren't designed for your backpack and force you to pack around them.  The Khmer Explorer's packing system was built to integrate seamlessly into the back compartment of your pack. No more fussing to fit everything in.  Keep your shirts, shorts, and pants neatly rolled and pull the packing cubes out when you arrive at your destination. Effortlessly lay them back in when you're ready to go. Yes, organization can be this easy (not to mention beautiful!).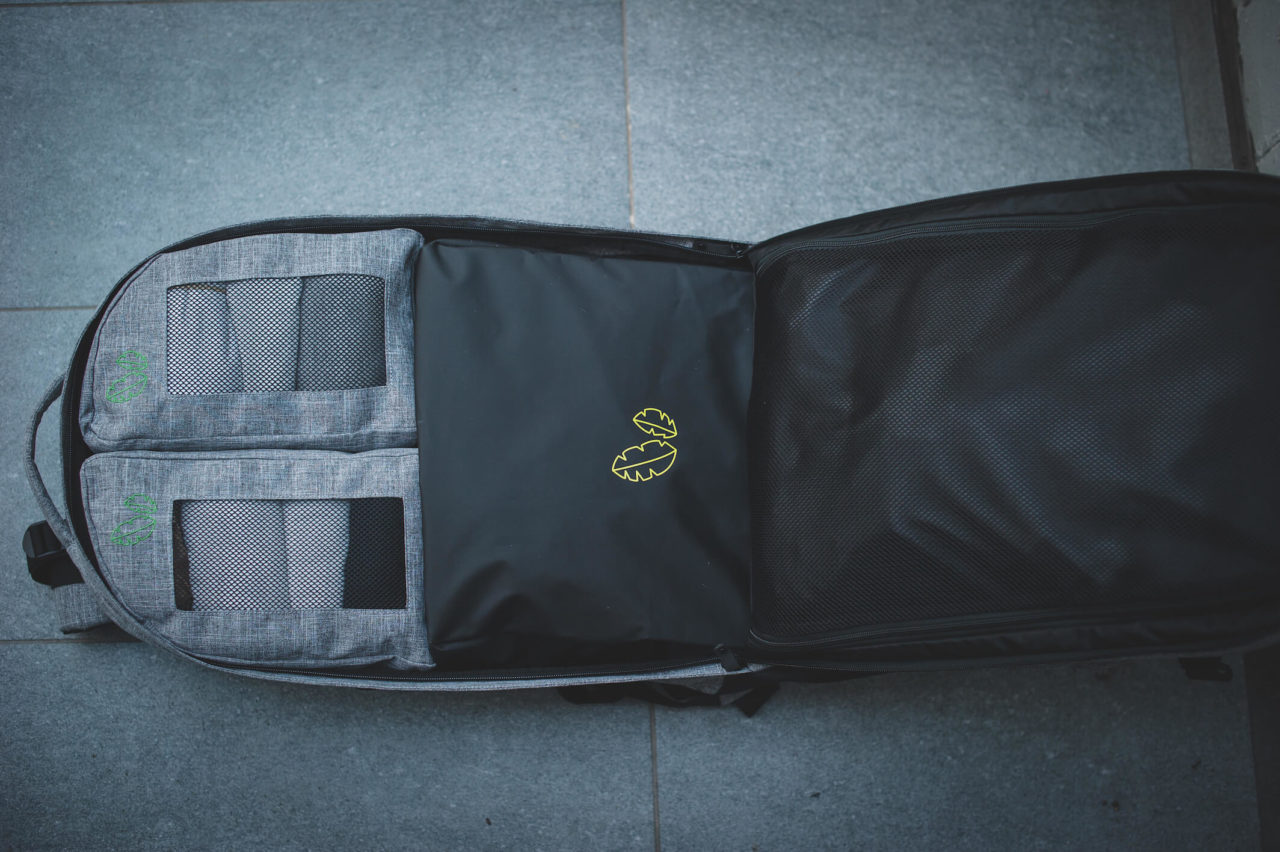 2. Separate your wet gear and dirty clothes.
Sometimes you have to pack up in a rush to catch a flight, bus, or train. Maybe your swimsuit hasn't dried, or maybe your shoes are smelling a little worse for wear… Regardless, the last thing you want is clean-dirty cross contamination! The Khmer Explorer's integrated packing system features a removable shoe/wet gear bag is the perfect solution. Use it for carrying your shoes, muddy boots, dirty laundry, or wet towel and keep your fresh stuff, fresh.
3. Access all of your gear at any time.
Before we built the Khmer Explorer we travelled for years with top-loading backpacks and experienced firsthand the frustration of digging to the very bottom of them to unearth a clean t-shirt (sometimes after becoming the unfortunate victim of a bird sky bombing…). That's why the Khmer Explorer has two easy-access clamshell compartments to give you full access to any item you packed, no matter where you are.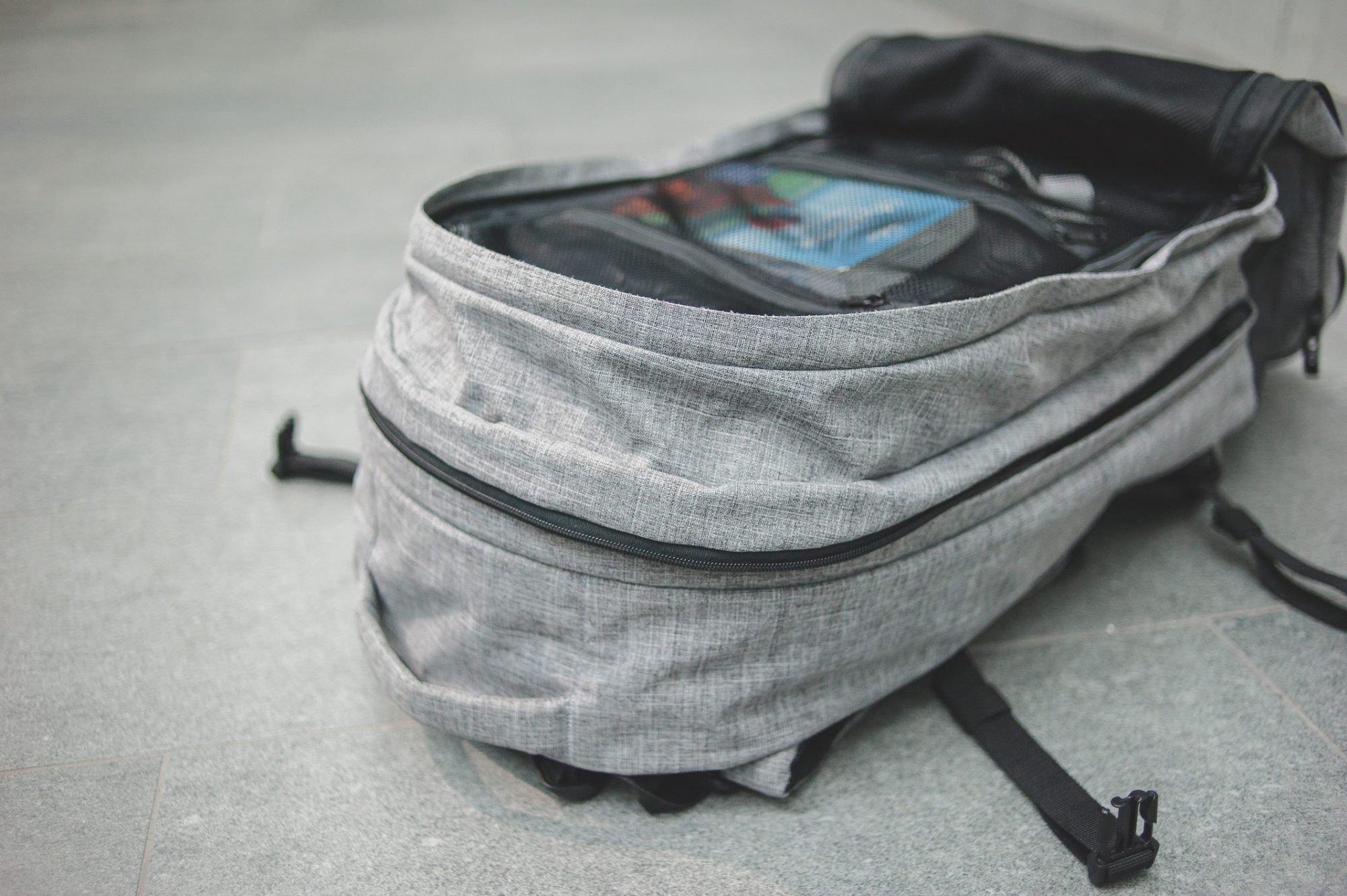 4. Enjoy the comfort of a hiking backpack without the drawbacks of a hiking backpack.
Hiking packs are great. They were built for carrying big loads over long distances and varying terrain. Sadly they leave something to be desired for organizing a travel wardrobe. The 60L Khmer Explorer uses an ergonomic hiking suspension system to keep you comfortable on the road. Fully height adjustable, the harness adapts to fit all body types and sizes comfortably. Plus, the integrated (and concealable) hip belt is bolstered and padded to take up to 80% of the weight off of your shoulders. This means you can stop fearing long walks and focus on the incredible adventures you're having.
5. Carry all of your travel gear no matter the adventure.
At 60L in size, the Khmer Explorer was designed to carry everything you need for your next adventure. Whether you're planning to hike the Inca Trail and need room for your hiking boots and sleeping bag, or you're planning a 6-month SE Asia adventure and need room for all of your best beachwear and full moon party shirts, the Khmer Explorer has room for it all. No matter how epic the trip. 
6. Keep your gear dry, even in a downpour.
Travel is constantly unpredictable. So is the weather. The Khmer Explorer is fully weatherproof and both the exterior kodra nylon and interior packcloth materials have been twice coated (PU2X) for extra anti-water power. So whether it's monsoon season or a flash downpour, you can rest assured your gear will stay dry even when you don't (unless you have an umbrella that is…).
7. The flexibility for any type of trip.
The Khmer Explorer was built to adapt to adventures. Whether you're going camping in Canada, trekking in Nepal, becoming a yoga teacher in Indonesia, or sensory overloading in India, this pack was designed to be flexible. Stuff it to the brim or use the compression straps to make it smaller for less gear intensive adventures. Travellers have used their Khmer Explorer Travel Sets on a week-long hike across the West Coast Trail, a weekend trip in New York City, a 10-month epic around the world, and a yoga retreat in Bali. The biggest question is where will you explore?
8. Support children's education, while you get your global education.
We believe that education has the power to change the world. And travel is an investment in your global education. We believe in taking this a step further. That's why every Khmer Explorer supports the education of a child in the developing country of Cambodia by providing 2 meals a day at school for a year. The name of the student you helped go to school is embroidered to the left strap of your pack as a symbol of your ability to make the world a better place.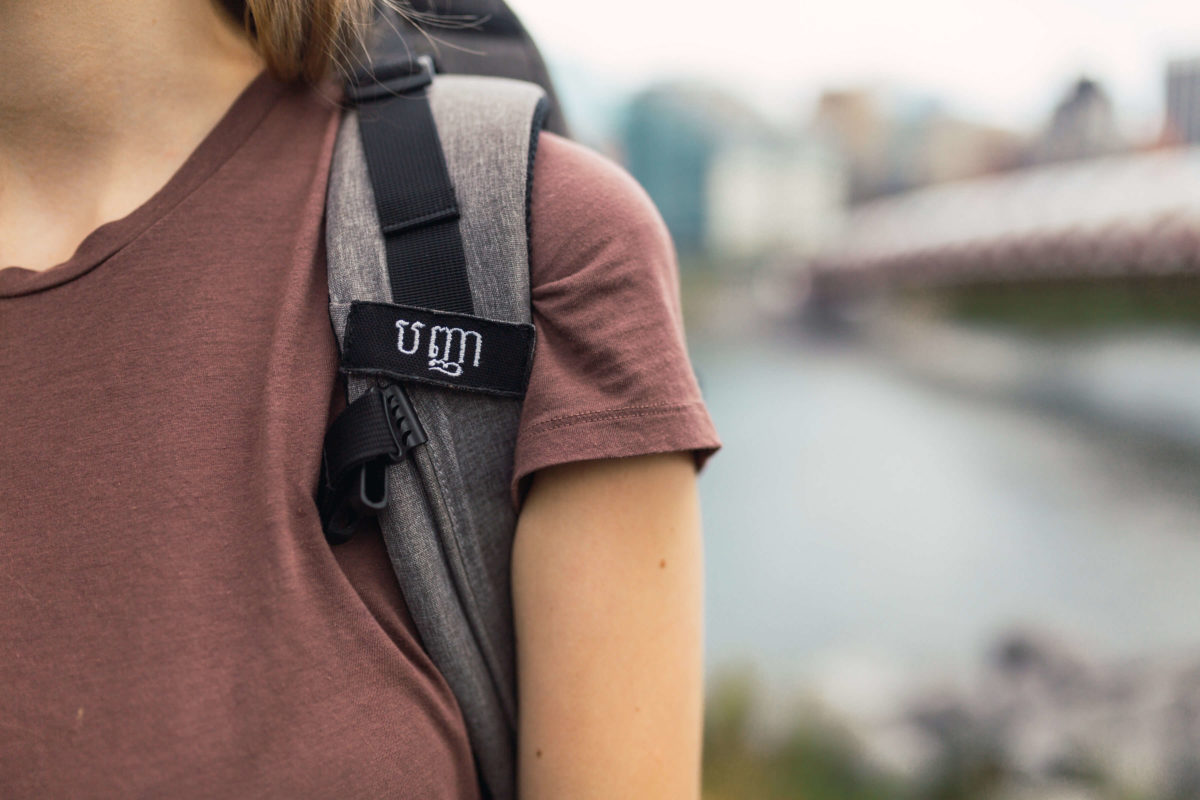 9. Keep the bad guys out.
Part of travel is growing through discomfort. Having stuff stolen is a bit too far on the discomfort scale. That's why we've built in several features to give you the peace of mind you need when you're on the road. Both exterior pockets feature lockable YKK zippers to keep unwanted hands out. You'll even find a secret stash pocket hidden in the main compartment that happens to be the perfect size for your passport, credit card, or emergency cash.
10. Built to last for years of adventure.
Your bag is your home away from home and should last for years of adventure. The Khmer Explorer was built using premium 500D kodra nylon and YKK zippers to make sure that's the case. We're so confident that this bag will last that we stand behind it with a lifetime guarantee. If you have a problem with your Explorer, contact us and we'll make it right.