With wild waves, boats parked next to cars on the dusty roads, and brightly painted houses, this is no ordinary fishing town. Punta del Diablo ("Devil's Tip") is an entirely different place depending on the time of year you pay it a visit. In the high-season (December to February) over 30 000 people flock to this seaside town. Travel here any other time of the year and this number drops to under 1000 inhabitants. This is the time to enjoy Punta del Diablo's stormy and relaxed vibes, as the resurgence of its laid-back fishing village origins emerge. Located on the Atlantic Ocean, a five hour bus ride east from the capital of Montevideo, this hip beach town is the perfect place to stroll down dirt roads to snack on seafood by the beach, watch the twilight fade as waves crash in, and surf or rent a bike to get your blood pumping (if you can tear yourself away from the closest beach, that is).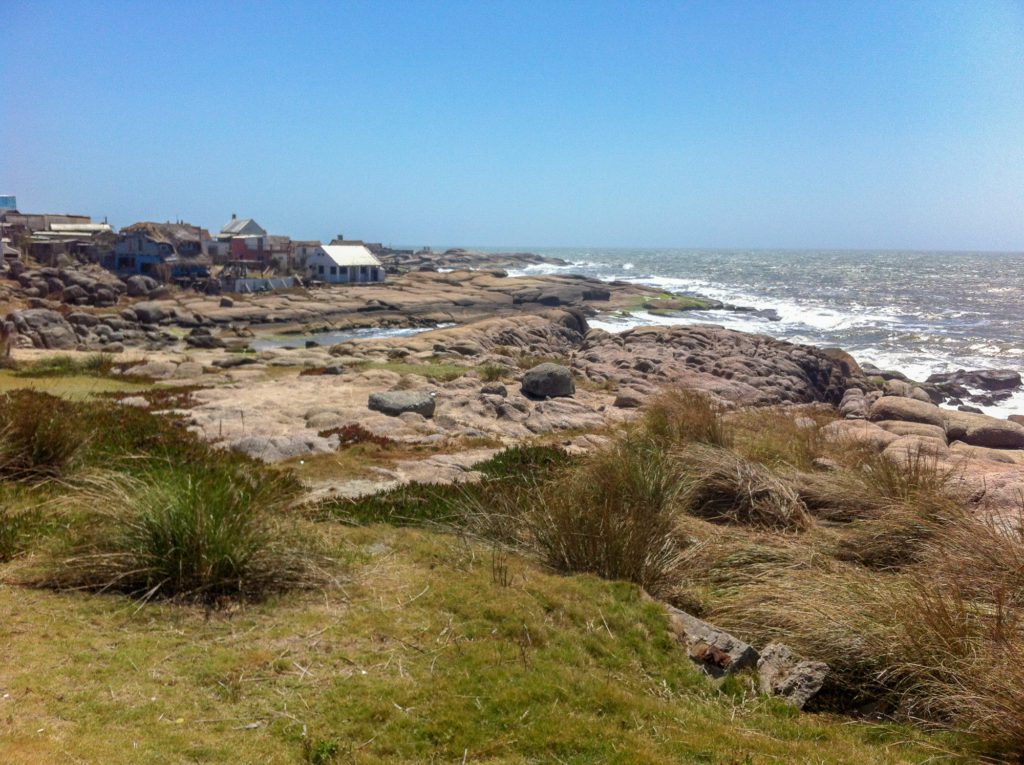 What not to miss:
Cycle to Parque Nacional Santa Teresa – Rent a bike in town and get your legs moving as you pedal to this incredible national park. Located 5 km away from Punta del Diablo, Santa Teresa is home to incredible plant life, countless birds, a hilltop fortress, and stunning beaches. Fortaleza de Santa Teresa (the Fortress of Santa Teresa) was started by the Portuguese in the later 18th century, after which it was captured by the Spanish who completed its construction. The fort has since been restored and there is a museum here to explore, which provides a nice break from your bike after the hills you have to climb to get up here! After checking out the museum and the views from the fort, you can easily cycle to one of the beaches in the park. With a range to choose from, you'll likely find a relatively empty one if you're visiting during the off-season.
Rent a surfboard (or watch the surfers) – This is the thing to do in Punta del Diablo. The beach at the centre of town, Playa de Los Pescadores, is not only full of vibrantly coloured boats but rustic surf shops as well. You can rent a board and hire an instructor here to try your luck on the waves. Alternatively, grab a spot on the beach and some seafood as you watch the incredible talent (and lack thereof!) hit the waves.