Welcome to Tolkien's Middle Earth in Vietnam. Dizzying roads wind their way through limestone mountains, dropping steeply off to deep turquoise river water often concealed beneath a blanket of mist. Little children in bare feet carry mounds of grass past terraced rice fields to feed water buffalo. Fields of red flowers are dotted with Vietnamese couples snapping romantic wedding photos. This is Ha Giang province. Located in the most northern section of Vietnam bordering China, Ha Giang is the place to escape the heavily pounded tourist trail, admire some of Vietnam's finest landscapes, and bask in the kindness of the country's ethnic minority groups.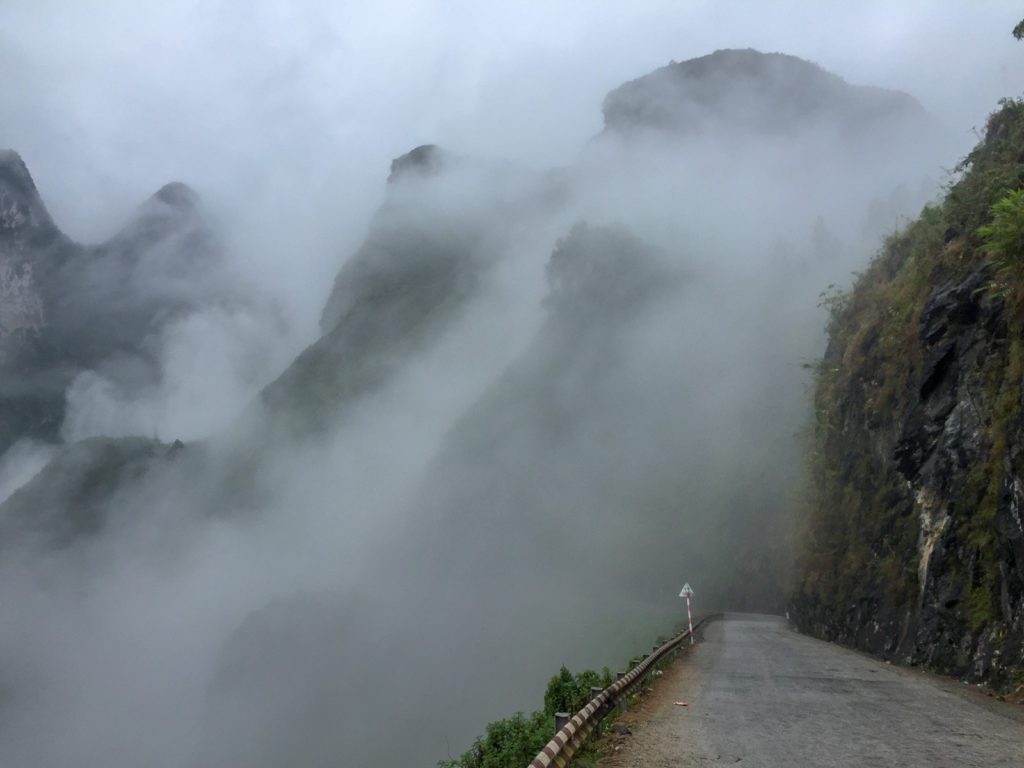 What not to miss: 
Motorbike the Ma Pi Leng Pass – This epic 22 km pass stretches from Dong Vang to Meo Vac. Cut precariously into the limestone karst mountains and dropping off to the river below, Ma Pi Leng provides some of the most breathtaking views of Ha Giang province. While it may not be called the Death Road, this road can be slick and dangerous when it rains, so ensure you're experienced with a motorbike, or hire an experienced driver to let you enjoy the sights without worrying about the roads.
Stay at Male Old Village Homestay – This tiny village is located between Dong Van and the most northern point in Vietnam, Lung Cu. It is a village with only about ten houses, one of them being this lovely homestay. Serving delicious pho (Vietnamese noodle soup) and offering basic (mattress on the floor style) accommodation, this is a great place to rest your head and appreciate what rural life in Vietnam feels like. Staying at a homestay is also a great way to travel responsibly, learn about the minority groups in Vietnam, and bring the benefits of tourism to these small communities.